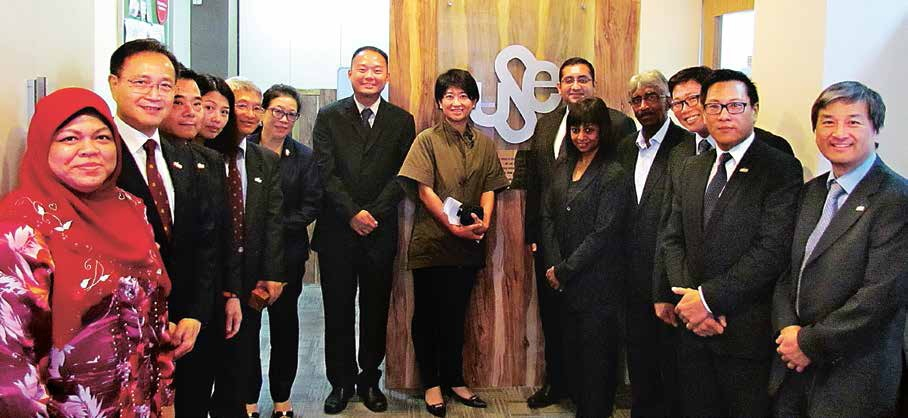 An eight-member delegate team from Hong Kong's Security Services Training Board recently came to Singapore, visiting the Union of Security Employees (USE) and other security sector government agencies and training institutions.
The delegates were here to learn more about the Progressive Wage Model (PWM) and to discuss the latest manpower and training developments in the security industry.
The PWM is a four-ladder approach that enables workers to earn better wages through upgrading themselves to enhance skills and productivity. It will be mandated from 1 September 2016 onwards as part of licensing conditions for security agency licences, with potentially up to 29,000 beneficiaries.
Role Model
Delegates were left impressed with the potential of what PWM can achieve, and will look at how they can implement the model into the current infrastructure in Hong Kong's security sector.
Among them were Jane Curzon Lo, Chairperson of Security & Guarding Services Industry Authority. She said: "I'm excited to see how the model pans out after the mandatory implementation. The model would be useful for any sector, not only for the security industry, but also for workers to have an advancement opportunity."