The Government has announced public holidays for 2021!
Out of the 11 gazetted public holidays, four of them fall on a Friday or Monday. This means you can plan ahead for long weekends on:
New Year's Day (1 Jan)
Chinese New Year (12 Feb and 13 Feb)
Good Friday (2 Apr)
National Day (9 Aug)
This depends, of course, on whether we can start travelling again. Otherwise, we can just take these much-needed breaks for extended family time. 
The other public holidays for next year are:
Labour Day (1 May)
Hari Raya Puasa (13 May)
Vesak Day (26 May)
Hari Raya Haji (20 Jul)
Deepavali (4 Nov)
Christmas Day (25 Dec)
Two of these days (Labour Day and Christmas) fall on a Saturday, which means an extra day off (or one extra day's salary) for those of us on a five-day workweek.
With only 11 public holidays in a year, we all need to plan wisely!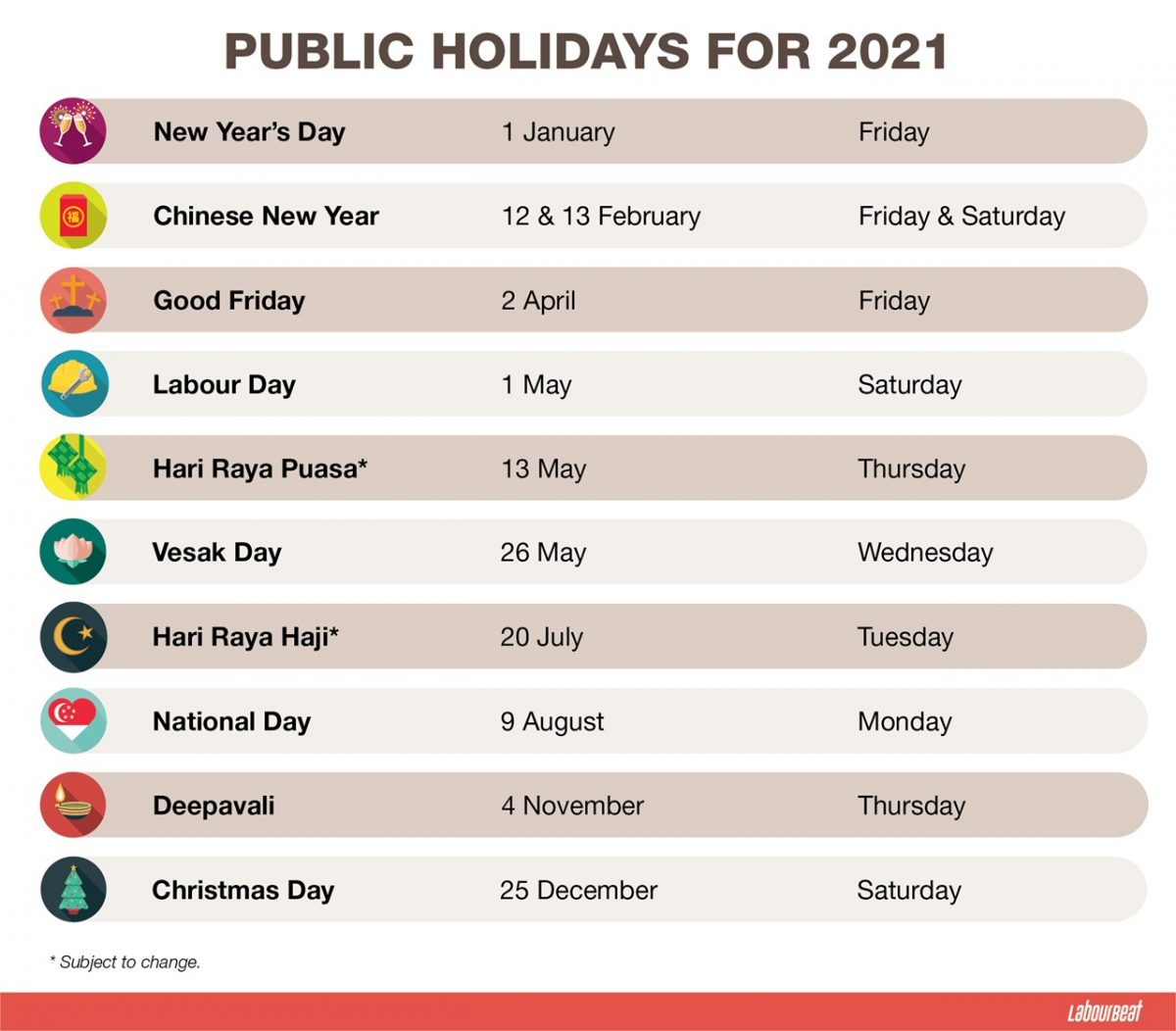 Fun Fact
Did you know that there used to be six more gazetted public holidays in Singapore? That's right, up until 1968, we had a whopping 17 free days every year. They were:
Thaipusam
Second Day of Hari Raya Puasa
Birthday of Prophet Mohamed
Holy Saturday
Easter Monday
Boxing Day
Those were the days…
They were removed from the list of public holidays after careful consultation with various groups, given the prospect of the British withdrawal and the need to improve business competitiveness.