The year 2017 looks set to serve up the gift of bigger, better and brighter tidings for our workers. Check out our top 12 things to look forward to in the new year!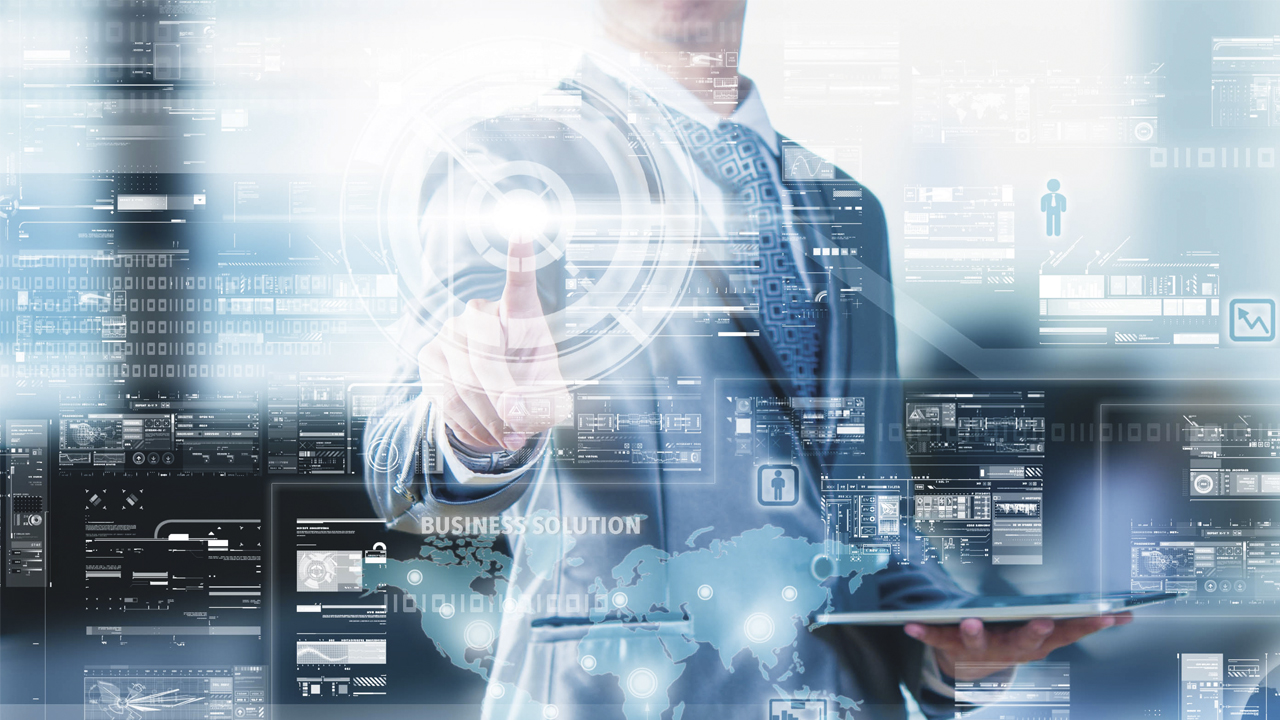 1.FJST Kicks Off
What Is It: The Labour Movement's (LM) new Future Jobs, Skills and Training capability (FJST) will kick-off in January. Described as a 'strategic nerve centre', FJST will leverage the Labour Movement's extensive network of 59 affiliated unions and two associations, U Associates, communities, institutes such as NTUC's e2i (Employment and Employability Institute), social enterprises and tripartite partners to systemically identify the needs of the future and help tomorrow's unemployed get connected with the jobs of tomorrow.
"My immediate priorities will be to develop and strengthen the sensing and synthesising capabilities of LM's FJST capability to suss out the areas of job growth and job losses. In particular, we will establish links and networks with our market segments and tripartite partners," said NTUC Assistant Secretary-General Patrick Tay, who will be Director of FJST from 1 January 2017.
Who Will Benefit: For a start, the initiative will embark on pilot projects in the areas of financial services, information and communications technology, precision engineering, healthcare, education (early childhood and private education) and rank and file openings.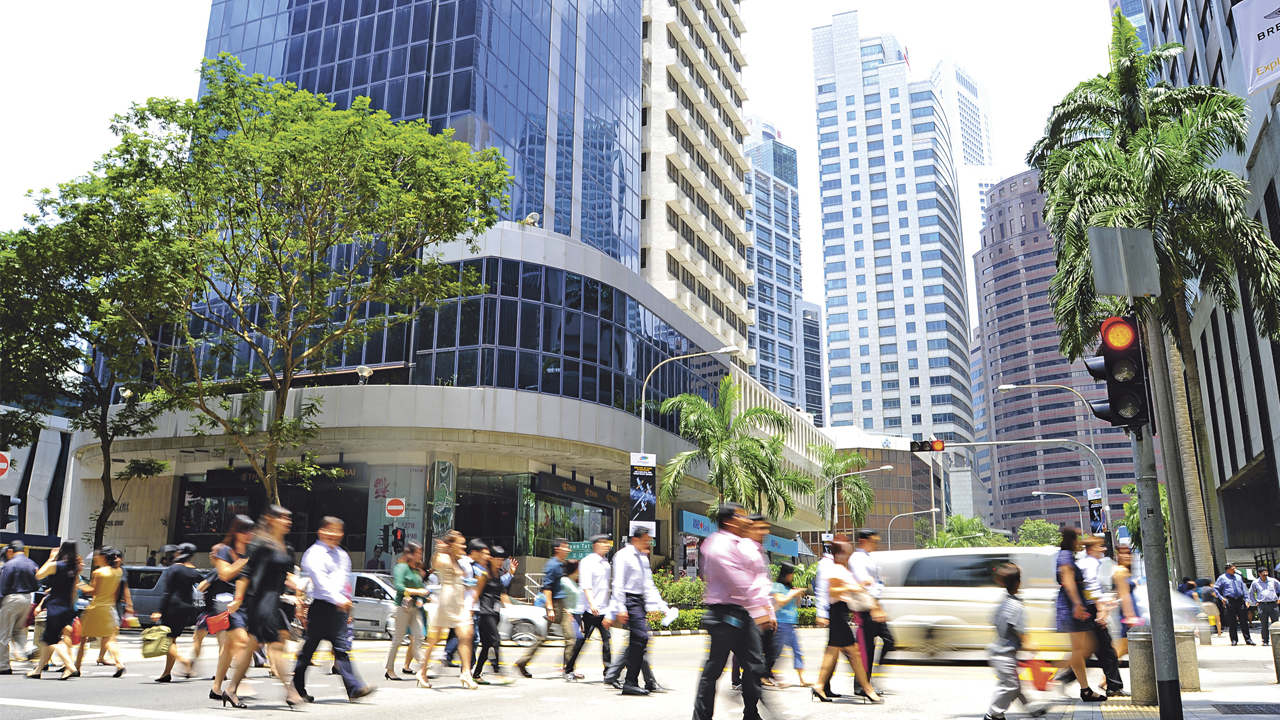 2.Mandatory Retrenchment Reporting
What Is It: Come 1 January 2017, employers who hire at least 10 workers must inform the Ministry of Manpower (MOM) within five working days after issuing the retrenchment notice to the fifth employee if five or more are retrenched within any six-month period.
This new regulation comes under the Workforce Singapore Agency Act; and according to tripartite partners – MOM, NTUC and the Singapore National Employers Federation –these notifications will provide timely retrenchment information so that affected workers can be helped faster.
Failure to notify within the required time frame is an offence and those convicted may be fined up to $5,000.
Who Will Benefit: With this regulation, workers will now get greater support in the event of a retrenchment.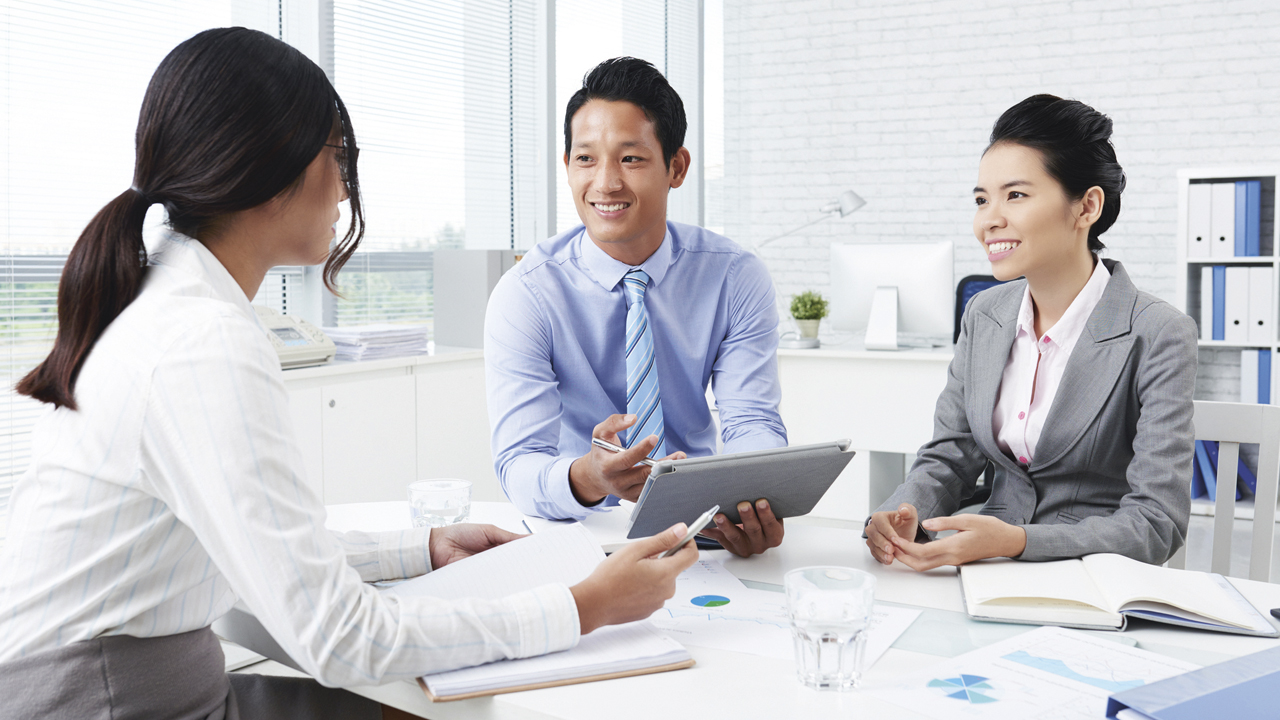 3.More Salary Protection for Workers
What Is It: Come April 2017, the Tripartite Alliance for Dispute Management (TADM) and Employment Claims Tribunal (ECT) will be set up to help workers resolve any salary-related disputes with employers.
All disputes will first go through mediation via TADM. If still unresolved, cases will then be referred to the ECT, which oversees contractual employment claims such as bonuses, overtime payments and retrenchment benefits.
Who Will Benefit: Workers at all salary levels, including professionals, managers and executives (PMEs), who currently would have to file claims with the civil courts for any disputes.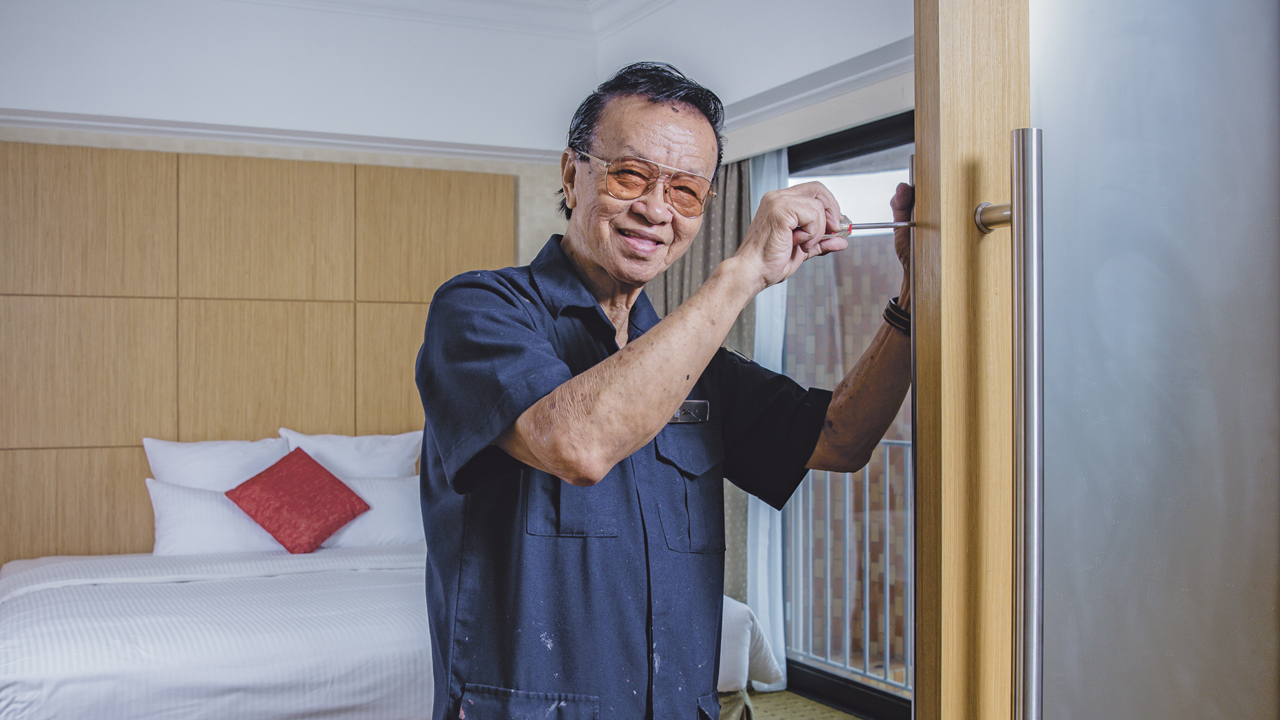 4.Re-Employment Age to 67
What Is It: From 1 July 2017, it will be mandatory for employers to offer eligible workers re-employment up to the age of 67, beyond the statutory retirement age of 62. Currently, it is only mandatory for employers to offer re-employment to eligible staff till the age of 65.
Under the new legislation, employers should offer these re-employment contracts at least three months before a worker is due to retire. This will give eligible workers sufficient time to consider the offer. Should workers not be eligible, they will have enough time to better prepare for retirement or seek other employment opportunities.
NTUC Deputy Secretary-General Heng Chee How, who champions mature workers, said: "The raising of the re-employment age ceiling from 65 to 67 come July 2017 is the result of hard negotiations among the tripartite partners. It will be another concrete step to help older workers who are willing and able to continue contributing and earning an income.
"At the same time, this measure in itself is no panacea for the employment and employability of older workers. The ultimate enabler of employment for a worker of any age is the relevance of his skills and contribution, his health and his attitude to work. In a softer labour market where more firms are retrenching and fewer companies are hiring, helping our older workers enhance and demonstrate their market value will be even more important. This will help many stay employed, and assist those displaced find new work in the same or different lines sooner than later."
Who Will Benefit: Older workers who are willing and able to continue contributing and earning an income.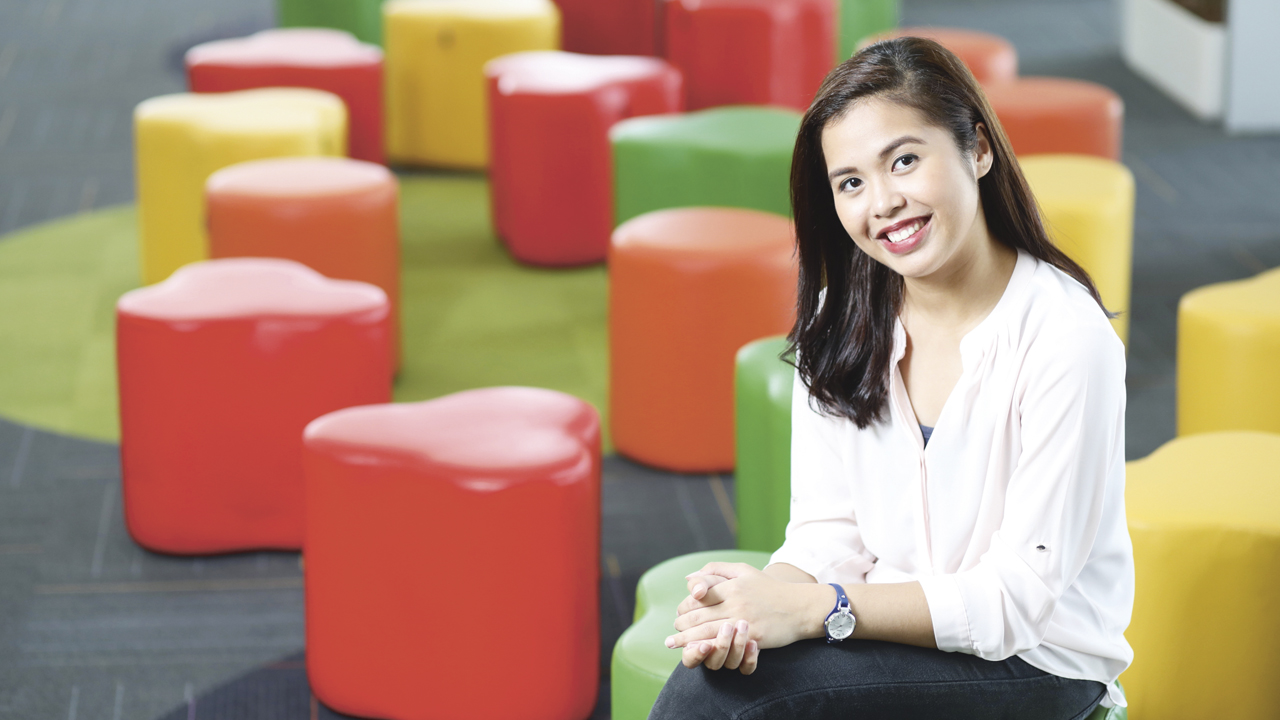 5.Collaborations With IHLs
What Is It: Young NTUC will intensify efforts to collaborate with tertiary institutes of higher learning (IHLs).
It will be offering a series of Career Advancement Workshops that will be open to both students and young workers aged between 18 to 35.
Learning journeys organised by Young NTUC will also have opportunities for internship placement. The visits will allow participants to learn more about the companies' operations, their industries as well as best practices.
For updates on these events, visit www.youngntuc.org.sg.
Who Will Benefit: First time job-seekers and graduating students.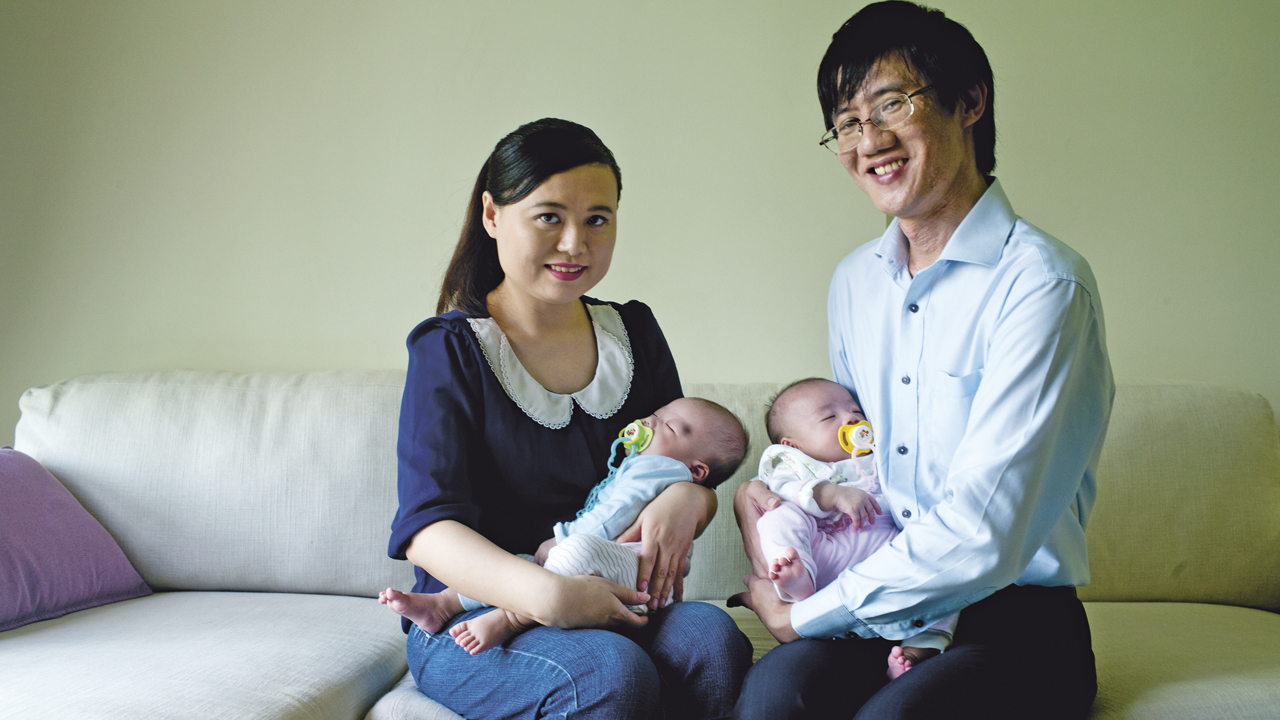 6.Enhancements to parental leave
What Is It: From 1 January 2017, fathers will be entitled to two weeks of paid paternity leave. Currently, the entitlement is one week. If their employers agree, they can apply for an additional week which will be paid for by the Government.
Also from 1 January 2017, single, unmarried mothers will get the full 16 weeks of paid maternity leave. Currently, they get eight weeks of paid maternity leave and four weeks of unpaid leave.
Other changes to shared parental leave and adoption leave take effect in July 2017. These are in the areas of shared parental leave and adoption leave.
Speaking during the debate, NTUC Industrial Relations Department Director (Progressive Wage Model), Desmond Choo said, "There are two important messages in this Bill. One, families need greater support and we can help fathers to play a larger role in caring for their children. Two, every Singaporean child is important and must be given every chance to fulfill his or her potential".
Who Will Benefit: Parents who are in the midst of doing family-planning or preparing for the birth of a new child.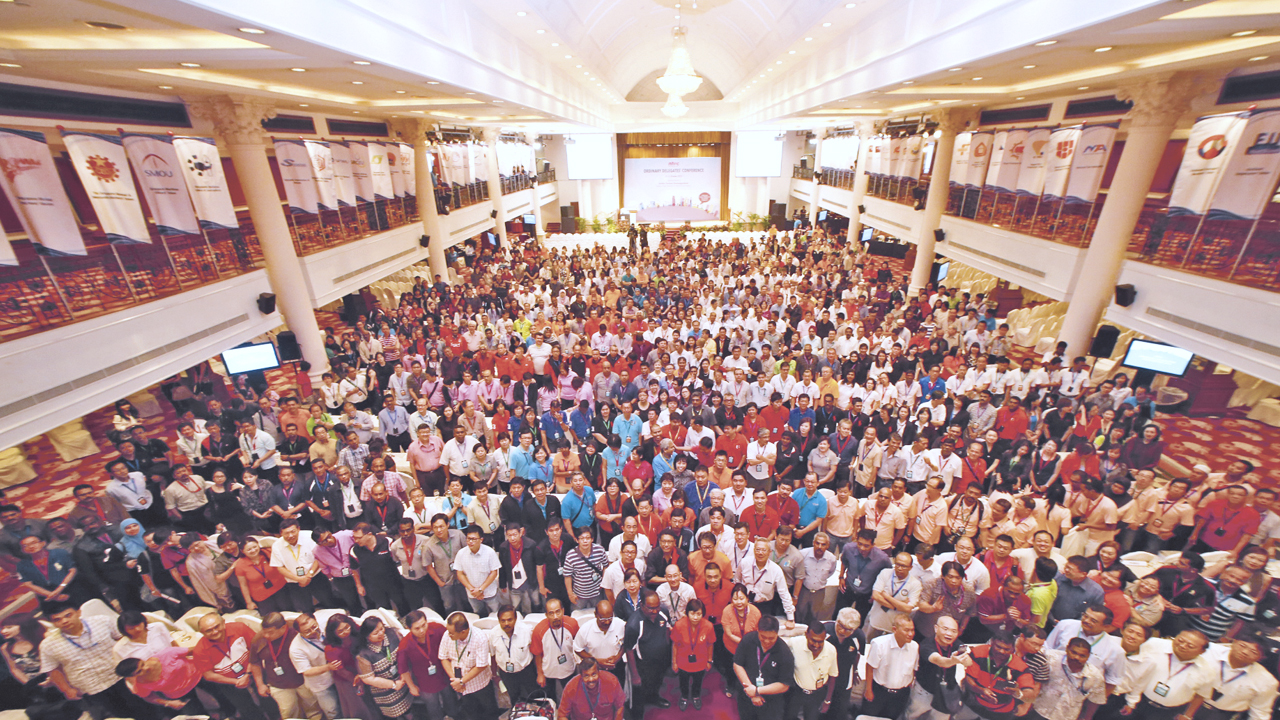 7.Ordinary Delegates' Conference 2017  
What Is It: The year 2017 will also see the Labour Movement hold its Ordinary Delegates' Conference (ODC) in the later part of the year. During the ODC, union leaders and delegates are expected to take stock of the goals outlined during the last National Delegates' Conference (NDC). These goals included promoting programmes through the Care, Fair and Grow approach by an Unusual Labour Movement.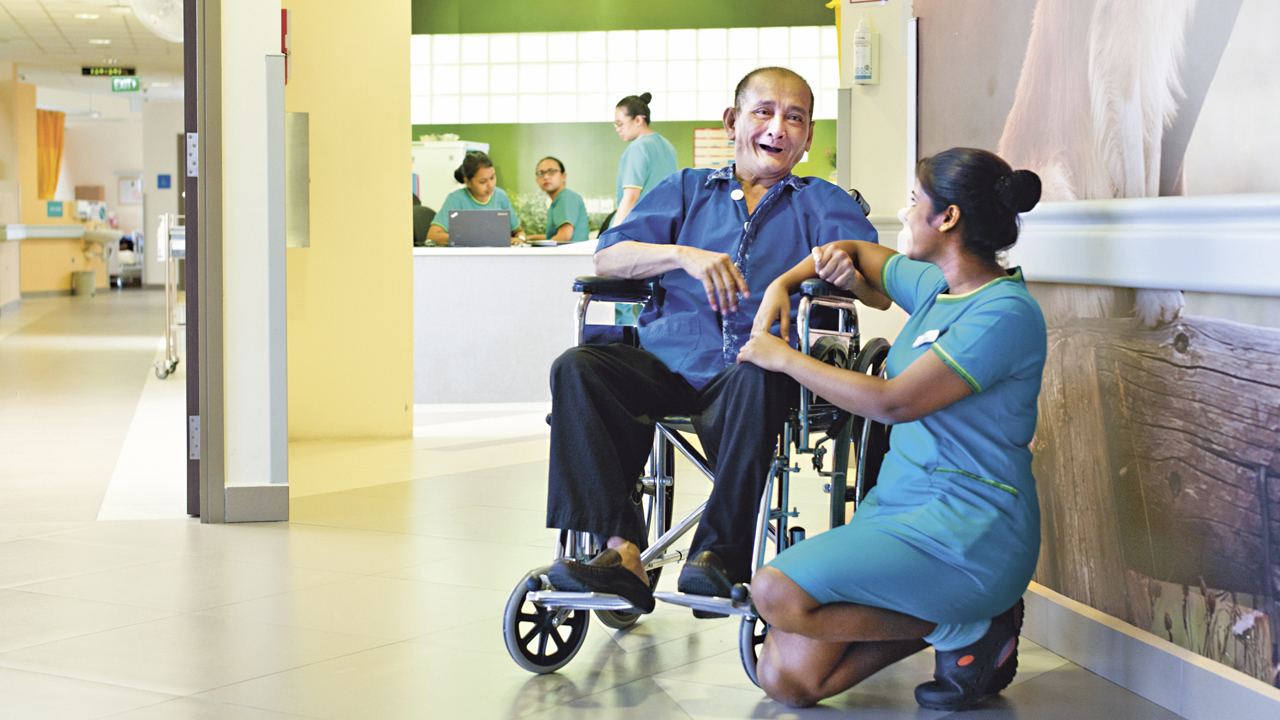 8.NTUC Social Enterprises
What Is It: In 2017, NTUC Health will open up two more nursing homes in Geylang East and Chai Chee, making it one of the largest nursing home providers in Singapore. Both are expected to be operational by the middle of next year. The nursing homes will provide day and home care services with their own team of doctors, therapists, nurses, pharmacists and dentists.
From 1 January 2017, NTUC Income will extend their support to low-income families from 1 January 2017 by replacing the current Income Family Micro-Insurance Scheme (IFMIS) with the new Income Family Micro-Insurance Savings Scheme (IFMISS).
Similar to IFMIS, affected families are given a payout of $5,000 in the event the insured person passes away or suffers from total and permanent disability. In addition to this, IFMISS will match the collective savings of the affected family dollar for dollar, capped at a maximum of $5,000.
There are no premiums and eligible individuals will be enrolled automatically. To find out more on eligibility, visit www.income.com.sg/IFMISS.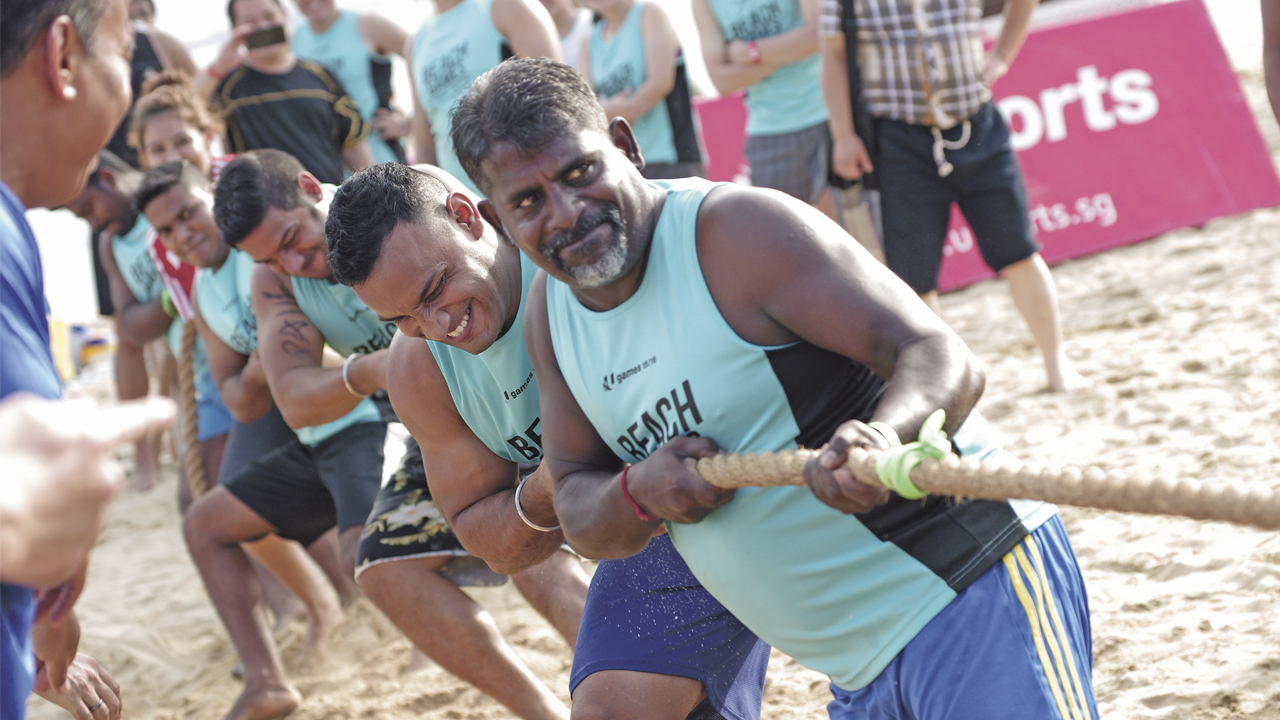 9.U Games and U Sports
What Is It: The 2017/2018 U Games season is expected to start in August. With the participation of 46 unions and 8,000 members through 13 sports last season, everyone should consider participating – doesn't matter if you're a player or a supporter.
For the list of upcoming games, visit www.usports.com.sg.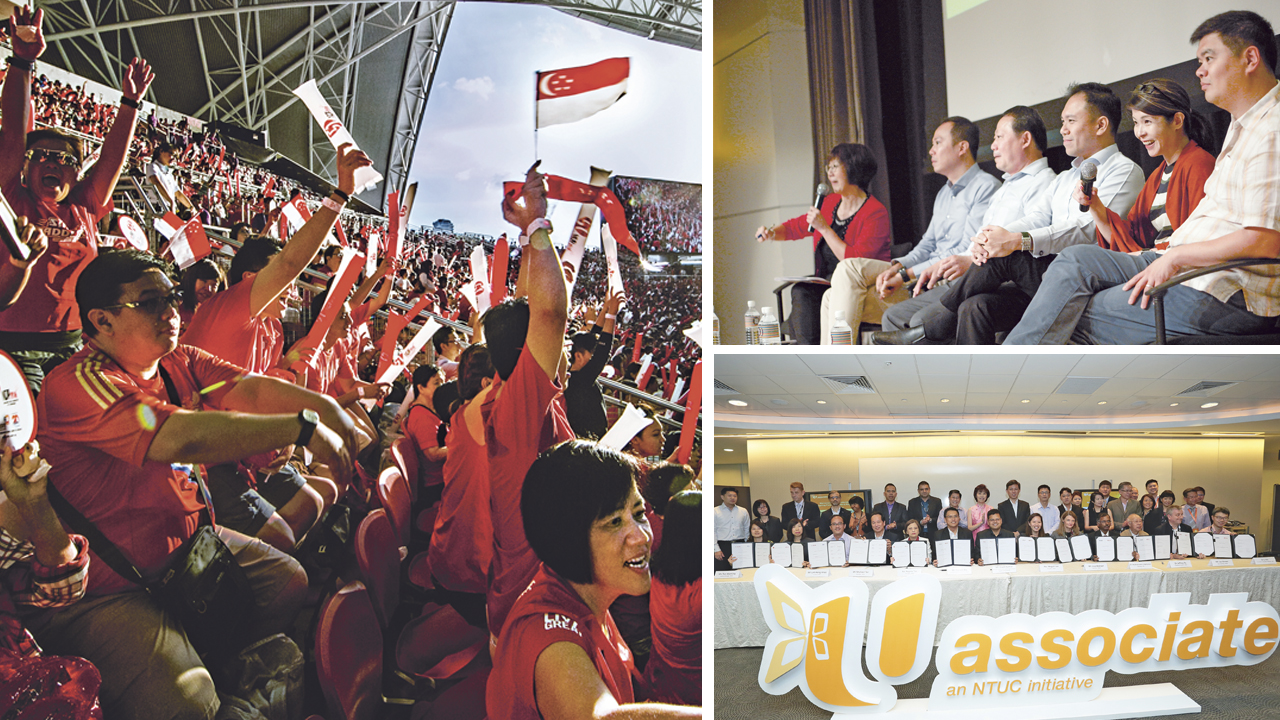 10.Key Events
What Are They: May Day and National Day –These events are a few of the main highlights in the Labour Movement calendar year.
They mark the time for tripartite partners – including the extended network of U Associates, social enterprises, and small- and medium-sized enterprise partners – to celebrate the journey and achievements so far, reflect on decisions made, and plan for the future.
Come National Day 2017, our NTUC contingent will make a return to familiar grounds at the Marina Bay Floating Platform where they will hold the NTUC flag high and proud, just like how it has been since the first parade in 1966.
U SME Symposium: Among the other key events in 2017 for the Labour Movement are the U SME Symposium and the U Associate Convention.
In March 2017, U SME will organise the third edition of the NTUC U SME Symposium.
The symposium intends to serve as a platform where business leaders, entrepreneurs and human resource professionals working in small- and medium-sized enterprises (SMEs) can discuss issues relevant to them and offer insights on how they can take advantage of opportunities for growth in the economy.
U Associate Convention: Taking place in the first quarter of 2017, NTUC's U Associate Convention will be themed 'Digitalise. Innovate. Transform'.
The convention aims to get leaders of associations to share how technology has transformed their industries and also stimulate ideas about how technology can be harnessed for innovation and progress.
There are currently 44 U Associates spanning 22 different sectors.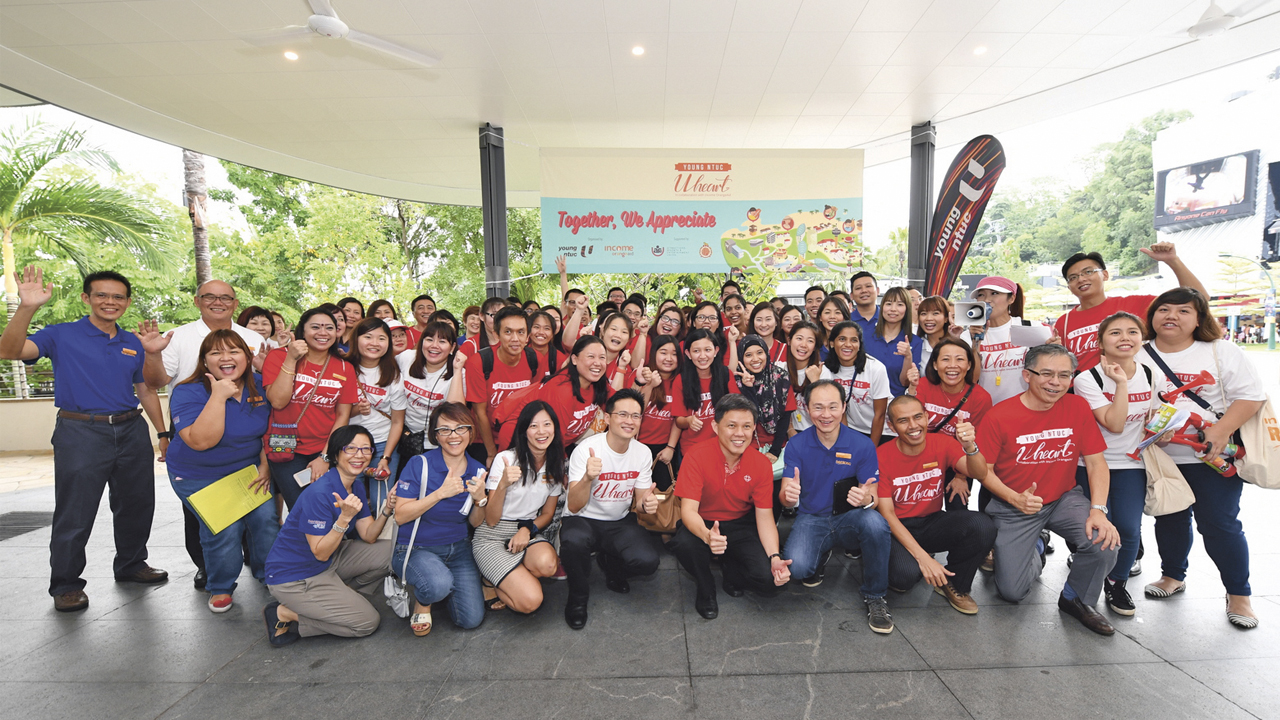 11.U Heart
What Is It: A collaboration between Young NTUC and NTUC Income, U Heart will continue to encourage volunteerism in the Labour Movement from March to August 2017. At the same time, the event will empower young workers to initiate and lead projects throughout the five months.
There will also be various projects that feature participants volunteering their skills. One such example is volunteers sharing financial planning sessions with lower income families.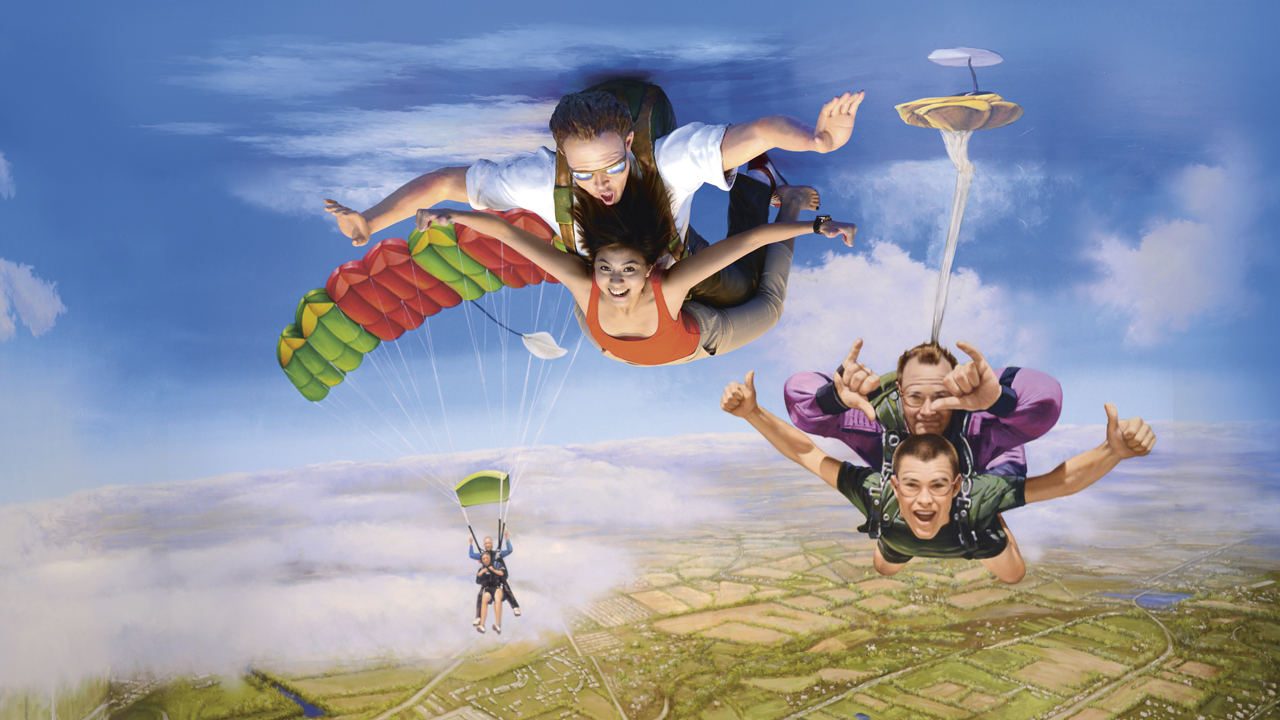 12.Promotions and Discounts
Beyond the work and career development front, the Labour Movement is also ripe with offers for members to let their hair down and live it up a little. From full board room packages at Orchid Lodge ($400++ for a three-day-two-night stay) to discounted travel Wi-Fi router rental from Changi Airport and discounted tickets to Gardens By The Bay and the Trick Eye Museum, there'll be something for everyone to indulge in.
Find out more below:
Full Board Room Package at Orchid Lodge
Offer is valid through 2017 although terms, conditions and blackout dates apply. Call 6750 2100 or email roomsales@orchidclub.com for reservations or information.
 Offer valid through 2017 with use of promotion codes. Terms and conditions apply. Visit http://bit.ly/2htX50B for details and booking information.
Offer valid through 2017. Terms and conditions apply. For more information, visit www.gardensbythebay.com.sg.
Offer valid through 2017. Terms and conditions apply. The Trick Eye Museum is located at Resorts World Sentosa, #01-43/44, 26 Sentosa Gateway, Singapore 098138. Visit http://trickeye.com/singapore for venue information