This mother-of-three starts her day at 5am. She prepares breakfast for her family, gets the children ready and sends them off to school.  
After that flurry of activity, Siti Salwa gets dressed for work.
But instead of heading to the office, this 35-year-old customer representative officer settles into her workstation – at home.
Siti has been given the opportunity by her company, SP Group, to telecommute for six years now. And this full-time working mum is grateful.
"This arrangement works very well for me. With my first child, when I was still working regular hours at the office, I had to send him to school as early as 7am and fetch him only at the end of the day when I came home.
"Both of us were out for around 12 hours a day. With this work from home arrangement, I can enjoy a bit more time with the kids because the less time spent commuting, means more time spent with children," she said.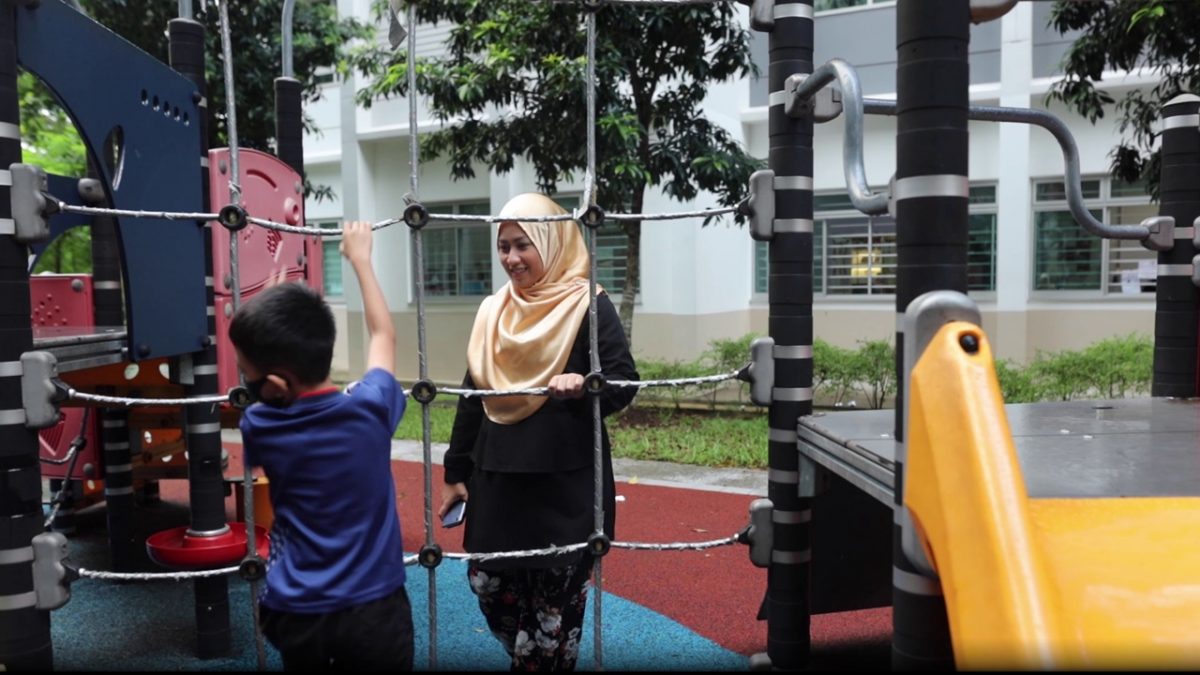 Finding Discipline Amidst the Distractions
Siti opted to work from home after having her second child, so she could manage her job while caring for the kids. While this was the best arrangement for her, she had to develop certain habits to make it work.
She shared: "Initially, it took some getting used to. There was the kitchen just there, the bed is just there. But you need to set limits, you're wearing work clothes now, you're sitting at a desk, so your mindset has to automatically change, 'I need to start work now.'"
Siti also adheres to working hours as if she was at the office.
"For me, it's the same, I need to be alert in case a request comes in from my colleagues. I can't afford to miss any requests because this would cause service failure, which would lead to dire consequences for the company and for us," said Siti.
Even her lunchtime is fixed. Siti follows it strictly as she has a colleague covering her work during the lunch hour.
"So, at 1:45 to 2:45 daily, that's when I try to arrange my tasks, that's when I do my marketing, preparation work for dinner, do a bit of cooking, and yes, of course, have my lunch," she said.
Siti's children have also adjusted to her 'office hours.'
"The children know that the moment I'm sitting at my desk – I'm working – and they don't disturb me. They are quite independent. I can leave them on their own as long as the area is safe," she said.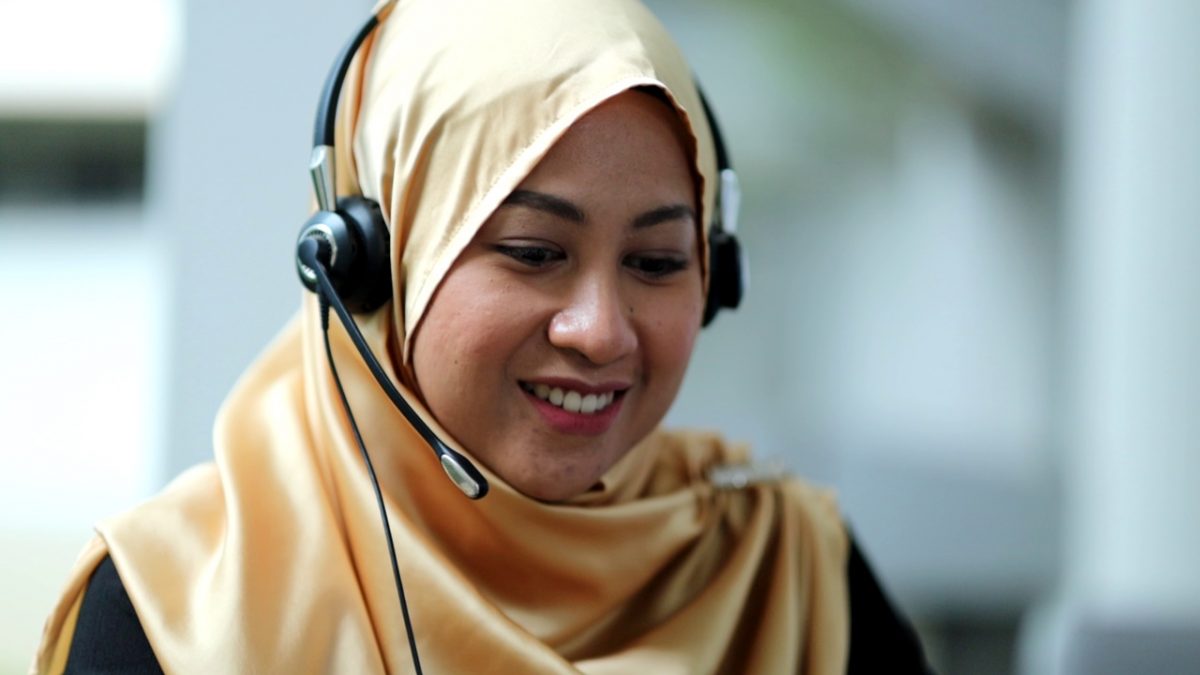 Staying Connected While Working Remotely
For regular working people, it is easy to walk to someone else's office to ask a question or have a chat with colleagues over coffee. This is obviously not so easy when at home.
Throughout the years, Siti has tried to stay in touch and remain part of the team.
"We have regular bonding sessions – it can be through activities or over food, we book a good place for dinner, buffet, and most recently, we had an art activity. So that's our chance to meet up and interact with each other offline. I can always find them online during office hours on Skype or using our team chats. But these are the times I share things with them face to face," said Siti.
Aside from staying connected with people at work, Siti also knows the importance of keeping up to date with her career development.
She has been nominated for various training courses and even got promoted – twice.
"I started off just taking calls and handling customer issues. Now I'm doing back-end processing, assisting my colleagues for appointments, and all that. I picked up these skills while I was working from home. There is still an opportunity for me to grow," she said.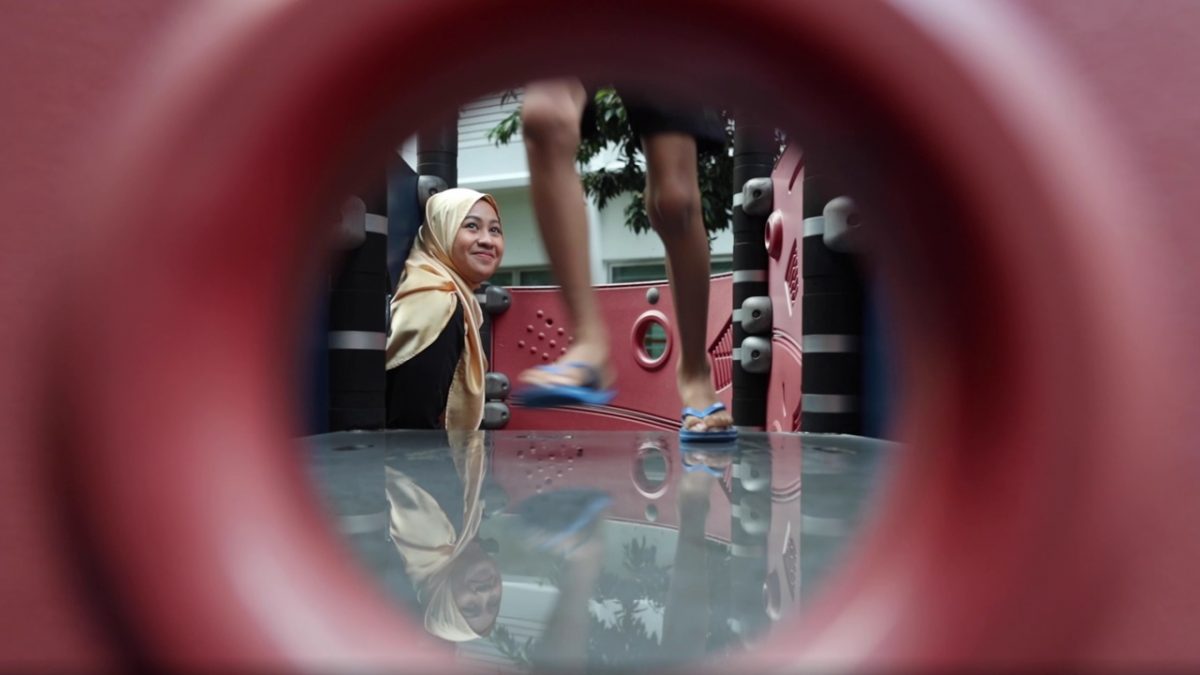 Win-Win Solution
With more and more companies adopting progressive practices, people like Siti do not have to choose between work and family.
"I've seen how other people are struggling to have to go to the office and thus spend less time with their children. I have the best of both worlds – my children, my work, all balanced nicely," said Siti.
But her employer benefits too. The flexibility has allowed Siti to be more productive.
"I don't need to take so much urgent leave when my children fall sick. I can just fetch them without having to interrupt my work or having my colleagues cover for me. I'm also eating proper home-cooked food, so I'm healthier. I did not have to take medical leave for the whole of last year — zero MC. That's something to be proud of," she said.