In an NTUC National Day tradition, NTUC Central Committee (CC) members led by President Mary Liew and Secretary-General (SG) Chan Chun Sing dropped by the F1 Pit Building to rouse the spirits of the 36-strong NTUC marching contingent.
Here are some of the highlights and impressions from the visit.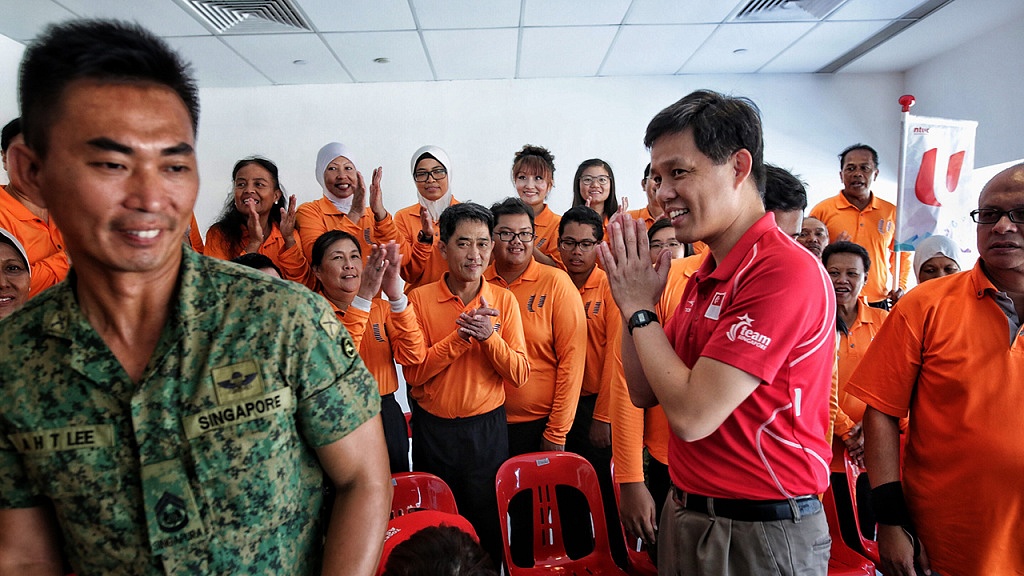 "It's tremendous that many of the contingent participants return year after year. Their exuberance, spirit and passion really inspire and touch many people. It has certainly inspired me because it is about loving our country, serving Singapore and being part of everyone's celebration." – NTUC President Mary Liew
"The best way to show our appreciation to the marching contingent is to come and give them our encouragement. There is a bit of nostalgia as I had went through and experienced this for myself last year. Seeing them do this makes me feel a bit 'itchy', that I might want to come and do this again." – NTUC Assistant Secretary for Financial Affairs Yeo Chun Fing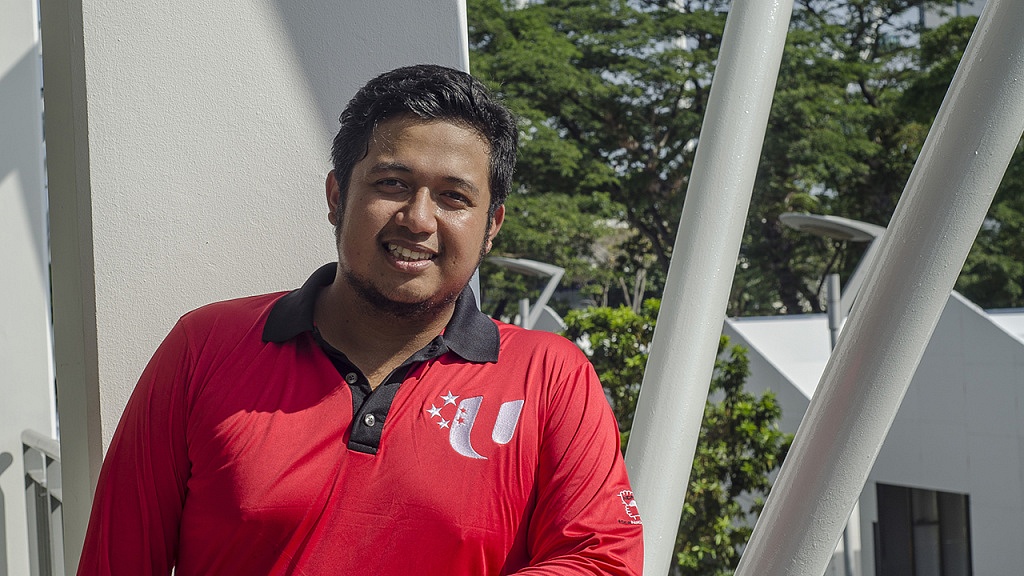 "I feel proud and privileged to be doing this for my family, for Singapore, and to represent NTUC as well as my union. This has been a dream come true and as I heard my name announced to the crowd during the Preview show while leading the contingent out, it felt crazy as my adrenaline level went super high. I also feel honoured and appreciate NTUC President Mary, SG Chan and the other CC members taking time out of their busy schedules to come visit us." – Deputy Contingent Commander Sheikh Mohamed Zafran, 26, Singapore Airlines Staff Union (pictured above).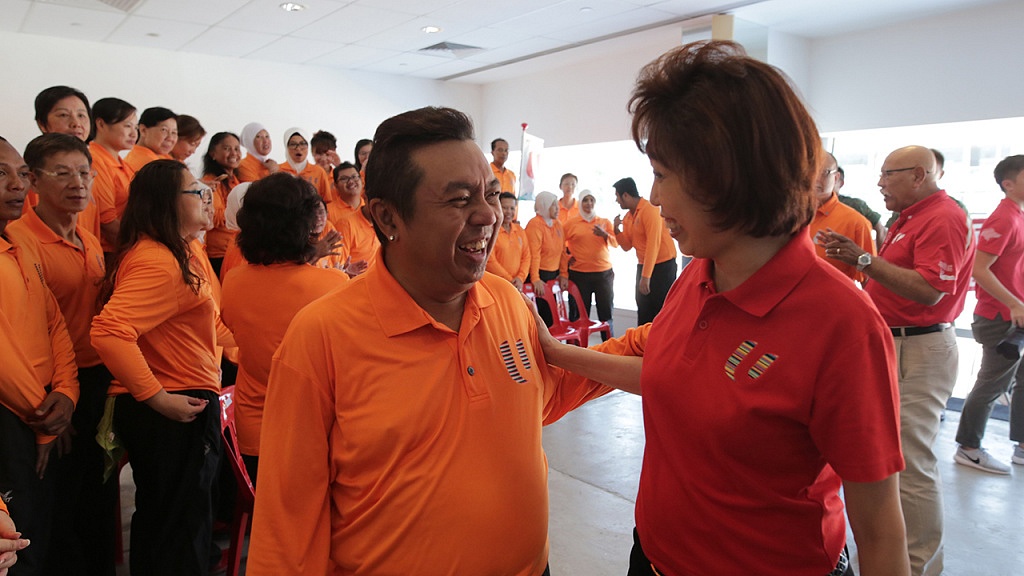 "This is my first time marching and I am glad to see SG Chan and President Mary coming down to give us moral support. I feel very honoured to be representing NTUC and celebrating National Day together." – Jonathan James Wong, 47, DBS Staff Union, (above, with NTUC President Mary Liew).
"This is my second time marching with NTUC. The heat this year might have been unbearable but we were able to bear up with it thanks to the camaraderie of the team. I am also very grateful to see SG and President come visit us. They may not know us personally, but I'm sure they can recognise us."  –Fatimah Mohamed, 63, Amalgamated Union of Public Employees (in red, pictured below).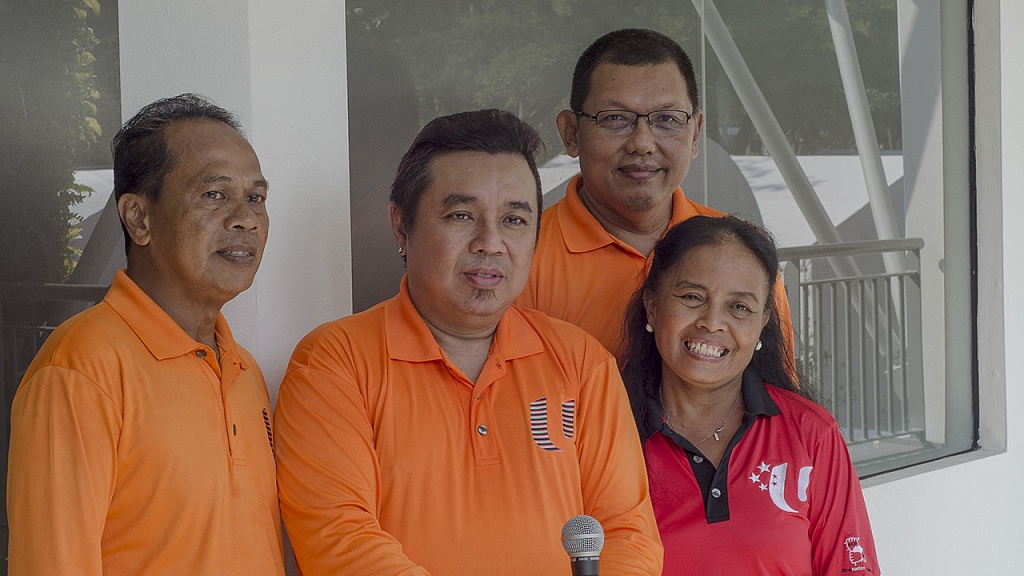 Last but not least, here are some behind-the-scenes shots of the contingent before the Preview show!