Albert Aw started work as a trainee with Polar Puffs & Cakes 34 years ago.
To upskill, the 57-year-old attended various courses such as baking, even those outside his job scope.
Today, he has progressed to become a production manager and goes for training two or three times a year.
He said: "Depending on the company's needs, they may also require you to take special courses, like hygiene. All employees must take the hygiene and food safety courses to ensure quality and food safety."
Albert is also a trainer, guiding new colleagues and contributing to developing production SOP and training processes.
Another longtime Polar employee is 76-year-old Juan Mui Leng, who has also been with the company for 34 years.
She started as a retail sales assistant in a Polar cake shop. Over the years, she was promoted to area manager, overseeing six retail outlets.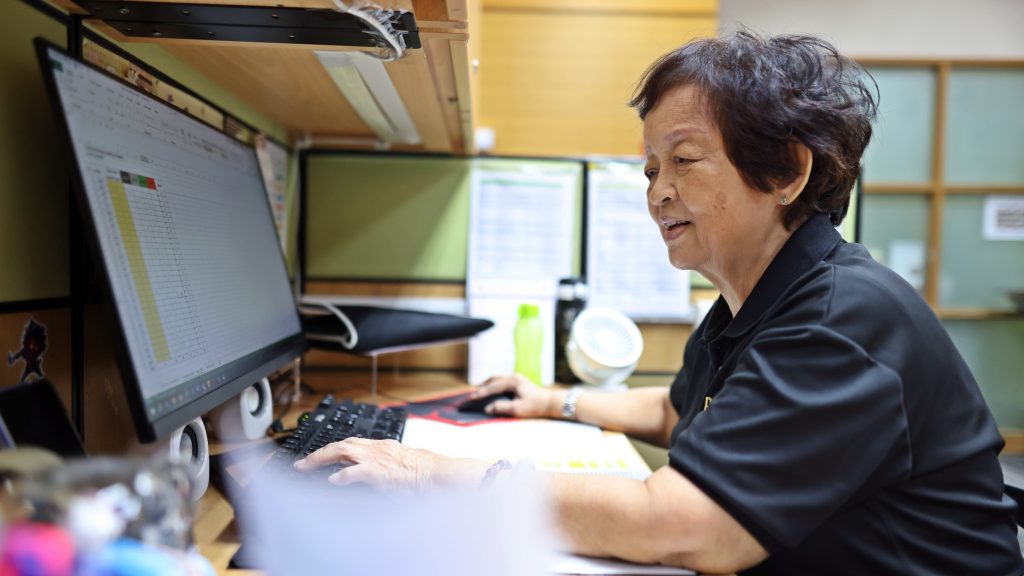 Today, Mui Leng has transitioned to a more behind-the-scenes role as an operations executive at Polar's production facility in Marsiling.
She does administrative duties such as generating reports on Microsoft Excel.
Enabling Older Workers to Lead Lifelong Careers
We have discussed how Singapore has an ageing population and the importance of this group remaining employable through training. But Albert and Mui Leng are examples of how older workers can lead meaningful and lifelong careers when employers enable them.
Polar is a good example of what companies can do to care for their workers and treat the older ones fairly.
Almost a quarter of the company's 380 employees are 55 and above.
You might be wondering how Mui Leng is still working at 76 when the current re-employment age is 68. That is because Polar does not have a retirement age for its workers.
Besides not having a retirement age, Polar also recognises the importance of training.
Acknowledging that older employees may have different training requirements, the company designs and adapts its training programmes to ensure effective training outcomes.
Some of its initiatives include Mandarin translations for manuals and e-learning modules and an adjusted training pace for older workers at their workstations in the production facility.
Polar also redesigned the workplace to make it more conducive to older workers.
For example, if the work process requires a worker to lift heavy items, and the worker does not have the strength to do it, the company will try to automate the process.
Polar also has an employee self-initiated training policy, where they can sign up for a course they are interested in.
If the course is approved, Polar will pay the course fees and allow the employee to attend it during work hours.
Polar Executive Director Chan Kok Yew said that the company invests in training and development programmes that cater to the diverse needs of its workforce, regardless of age.
"If they do not have the skill, we will just train them," he said.
He added: "It is training them for the position, not because they are young or old."
Still Plenty to Give
Albert is glad to be given opportunities to learn new skills to progress in his career at Polar.
He said: "The opportunities are very good. I've been working here for so long because the management has given us opportunities to enable our future."
Meanwhile, Mui Leng said she hopes to learn more computer skills, such as PowerPoint, to create charts and graphs for reports.
It is evident that older workers like Albert and Mui Leng still have plenty in the tank and can contribute to their employers and Singapore's economy.
Most importantly, older workers have vast experience that companies can tap on.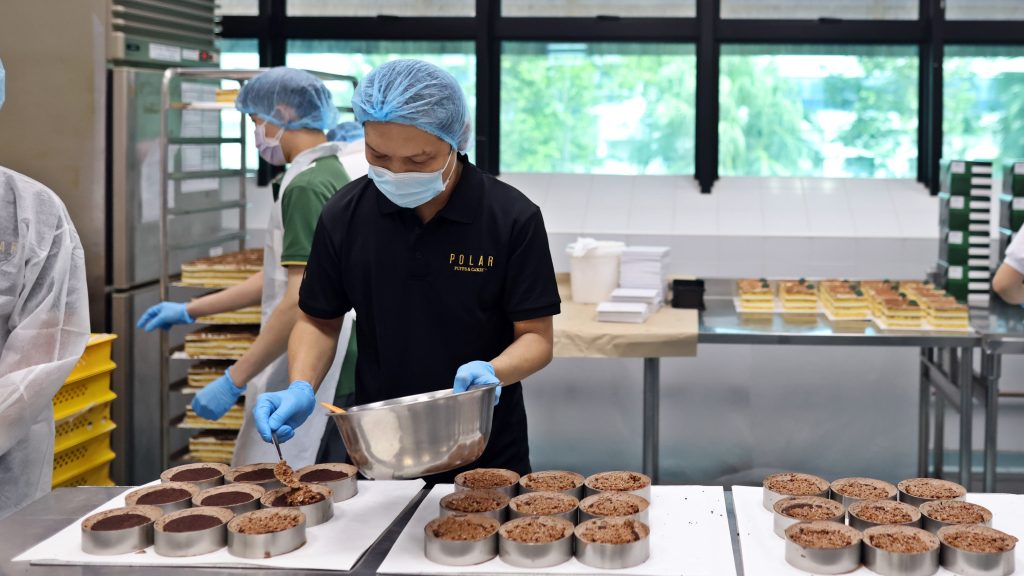 As in the case of Albert, Polar regularly encourages its older workers to take up mentorship roles or become peer trainers.
This promotes lifelong learning for the older worker and ensures the quality of products or services at the company between each generation of workers.
Helping Companies Transform
Polar has recently formed a Company Training Committee (CTC) with the Foods, Drinks And Allied Workers Union (FDAWU).
The company is also discussing tapping on the CTC Grant to revamp its supply chain processes.
Through CTCs, companies can identify their workers' skills and training needs and enhance and implement a workforce upgrading plan.
With the help of the CTC, Polar will be able to send its workers for training and redesign its work processes to improve productivity.