Singaporeans are living longer. According to the Department of Statistics Singapore, the average life expectancy for both genders in 2022 is 83 years old.
One study by the Lancet Journal even projected Singaporeans to live for as long as an average of 85.4 years in 2040.
The 2040 average life expectancy ranks Singapore third-longest among 195 countries and territories.
And as Singaporeans live longer, they are challenging the traditional notion of how they will spend their golden years.
The current national retirement and re-employment ages are 63 and 68, respectively. Those numbers are set to go up to 65 and 70 by 2030.
But not all seniors can afford an early retirement.
Working Towards Retirement Adequacy
According to a 2022 study by Singapore-based financial technology company Endowus, 42 per cent of respondents surveyed said they were concerned about retirement adequacy amidst high inflation – up from 37 per cent in 2021.
Some may be fortunate enough to retire, but many Singaporeans naturally want to continue working to serve their financial obligations.
For those who can retire, it may not mean never working again. Some may turn to part-time work, freelancing, or even roles that are less stressful or aligned with their interests.
During a dialogue at the Singapore Perspectives 2023 conference, Deputy Prime Minister Lawrence Wong said that most Singaporean seniors want to keep working as long as they are healthy.
Mr Wong said: "There's obviously a limit to how long we can work. But also we must recognise with rising longevity, with people living longer lifespans, when we do our surveys, most people want to work longer so long as they are healthy.
"Because a lot of people recognise that the minute they stop working, their health deteriorates very quickly."
But how do workers stay relevant throughout their careers to work as long as they want to?
As the tripartite partners have been pushing for, the answer would be to attain new skills throughout Singaporeans' lives before their skills become obsolete.
Ownership of Skills
It is important for all workers, especially older ones, to stay current with the latest employment trends and news to know the skills in demand.
While employers can send their workers to courses, workers must also take responsibility to upskill and re-skill themselves.
From the national SkillsFuture initiative to NTUC's Union Training Assistance Programme (UTAP), there is an array of avenues to help Singaporeans upskill and re-skill.
The SkillsFuture Credit, available to all Singaporeans aged 25 and older, can be used on over 20,000 eligible courses.
In 2022, some 560,000 people participated in initiatives supported by SkillsFuture Singapore. More than 192,000 people also spent their SkillsFuture Credit in the same year.
For UTAP, NTUC members can enjoy 50 per cent unfunded course fee support for up to $250 annually. NTUC members aged 40 and above get increased funding support of $500.
There are currently more than 6,000 courses that UTAP supports.
"We can find the financial resources to support enterprises and workers, we can use the data to figure out skills demands – but ultimately, we will need individuals and companies to take a step forward," said education minister Chan Chun Sing recently during the SkillsFuture Festival 2023.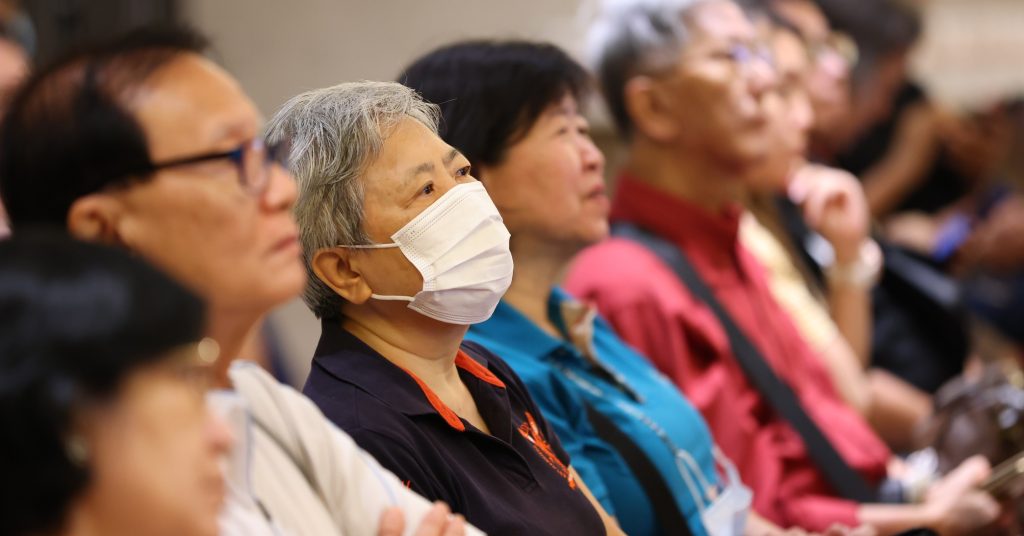 NTUC Will Continue to Ensure Worker's Employment and Employability
Training remains key to NTUC's strategy to ensure workers' employment and employability in the future economy.
In his National Day Message 2023, NTUC Secretary-General Ng Chee Meng said that rapid technological developments are transforming how we work and altering the nature of jobs across all spectrums of the workforce.
Mr Ng added: "Training ensures that no worker is left behind. With relevant skill sets, workers can retain their competitive edge, remain agile and adaptive to the changing needs of the workplace, and advance in their careers."
He also said that NTUC will continue to champion the changing needs of workers, such as ensuring basic retirement adequacy.
Company Training Committees (CTC) also ensure that training results in increased workforce productivity, better wages, welfare and work prospects for workers, Mr Ng added.
"CTCs enable win-win outcomes for employers and workers by institutionalising workers' training to business outcomes," said Mr Ng.
NTUC has formed about 1,500 CTCs and trained over 100,000 workers across various sectors.
For more information on training and courses supported by NTUC, visit www.e2i.com.sg or www.ntuclearninghub.com.