Lenice Tan, the founder of SkinnyBlooms, used to get surprises of bouquets when her then boyfriend (now husband) made arrangements to have flowers delivered to her regularly while he was posted overseas.
That expression of love was eventually to be captured in the SkinnyBlooms tagline "Love made Visible". Each of the 26-year-old's handmade floral bouquets and centerpieces can be described as bursting with romance and the joy of love. What she did differently from other florists was to venture directly into the online realm and forgo a physical shopfront.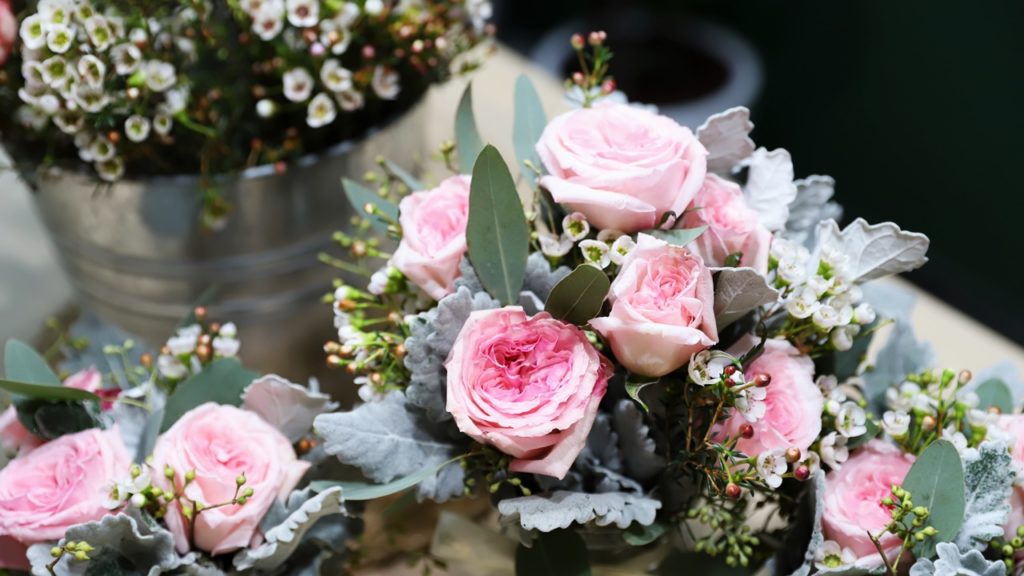 The online floral creations also feature the self-taught florist's signature blend of preserved and fresh florals that don't just look good when first created, but also dry well over time.
"I like incorporating florals that dry well, and dried flowers like wheat, lavender and eucalyptus into my bouquets. Besides giving clients more bang for their buck, these bouquets also hold more meaning if people can keep the flowers for a longer period of time and display them in their homes," said Lenice, who predominantly showcases her work on Instagram under the handle @SkinnyBlooms.
Growing an Online Business
In the 2.5 years since the self-taught 26-year-old took the leap of faith to be a full-time florist working out of her home studio in mid-2016, she has slowly but steadily built a following of over 8,500 fans and clients through her Instagram account.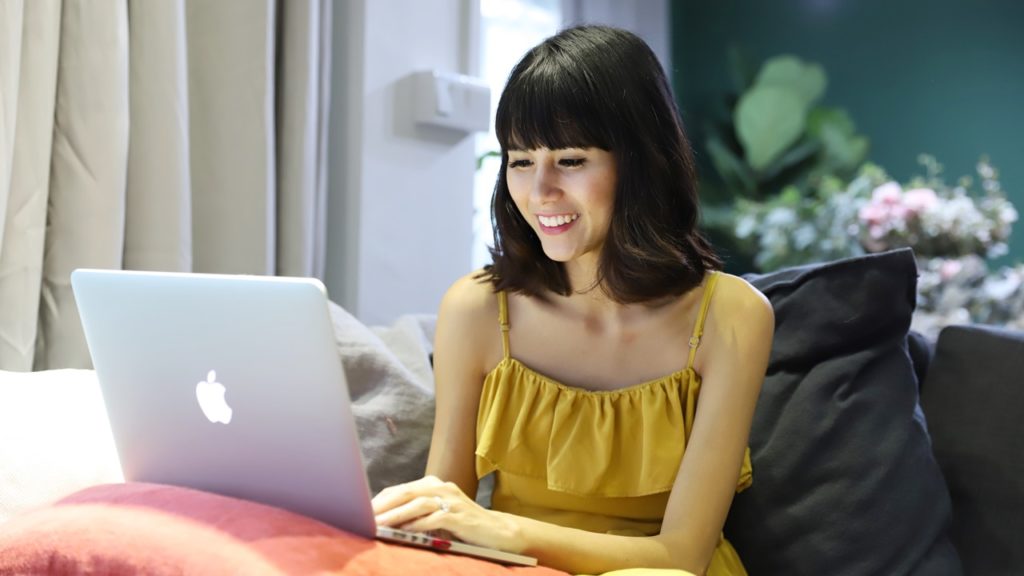 "When I first started SkinnyBlooms, I was solely on Instagram because I didn't want to put in any money into building a website or getting a graphic designer… Whenever I created something, I would take a thousand photos of it in different angles and choose the best ones… I keep to a specific style when photographing my flowers and products. And now with my new home studio, we use the green walls a lot. That helps build association and I try to maintain consistency in the photos I take," said Lenice.
Like many entrepreneurs, Lenice looks after all aspects of the business on her own. A typical day in the 'office' would include heading to the nurseries at 8am to pick out the flowers, condition (removal of things like thorns and trimming the leaves and stems) them before wrapping into bouquets, and getting them delivered to her clients. The only time she gets help is for large scale wedding assignments.
On 'free' days where she doesn't have flower orders, she will be busy with administrative work, updating the website and creating new content on her social media channels. This includes crafting the copy, doing her own photoshoots, and creating electronic direct mailers.
 "The biggest misconception people have is that the work is easy and the cost is cheap. But every creation is different, like an art piece, because florals flow differently and every bouquet or creation has its own unique characteristics," she said.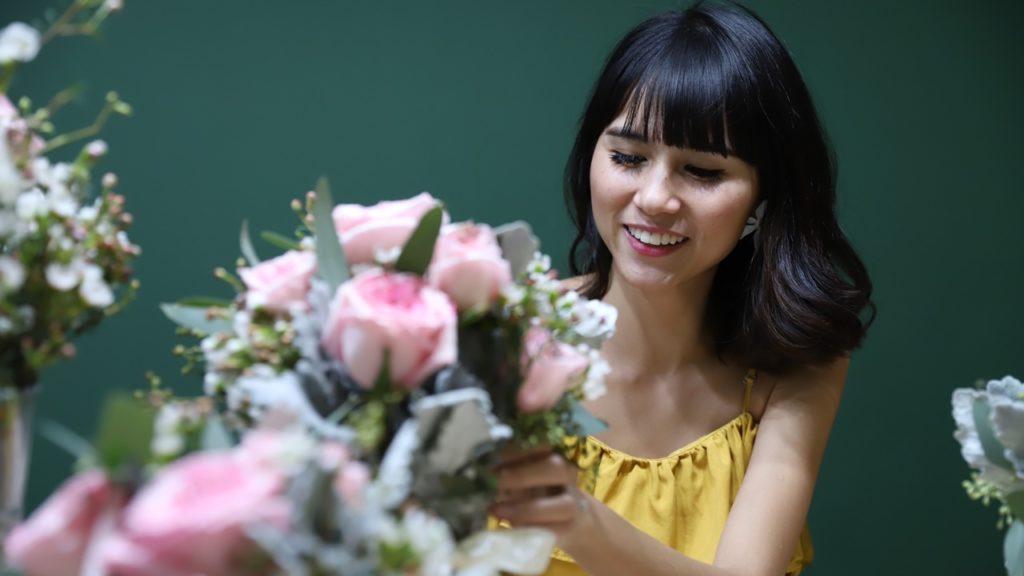 Constantly Evolving
"I think floristry is an up and coming trend, and a lot of people are interested in flowers now compared to when I first started back in 2016," shared Lenice. In the same way social media gave her the platform to establish her business, other hobbyists and businesses have also been able to use the same platforms to feature their creations and hawk their services as well.
"In this day and age, credibility comes from having a following When I started, it was hard work building a following. Even in collaborations, I would not necessarily work with people with a large group of followers, but someone who shared the same goals. I believe that anyone who has a good product deserves a chance," she said.
Besides reaching out to social media influencers – friends and acquaintances – by giving them bouquets that they would post pictures of online, Lenice also collaborated with cafes and pop-up stores such as Kooks Creamery and Tsp of Love to help build brand awareness by displaying her bouquets.
"I think that is how you can attract your clients. They may walk in and notice your product on the shelves. They may not buy it, but they may search for it out of curiosity," she said.
Lenice has also evolved her business model beyond creating individual bouquets to working on larger scale events and even holding workshops. "For SkinnyBlooms, we are planning to focus on the wedding industry because that is where we can get bigger projects. That's really where my passion is because I enjoy weddings and the celebration of love," she shared.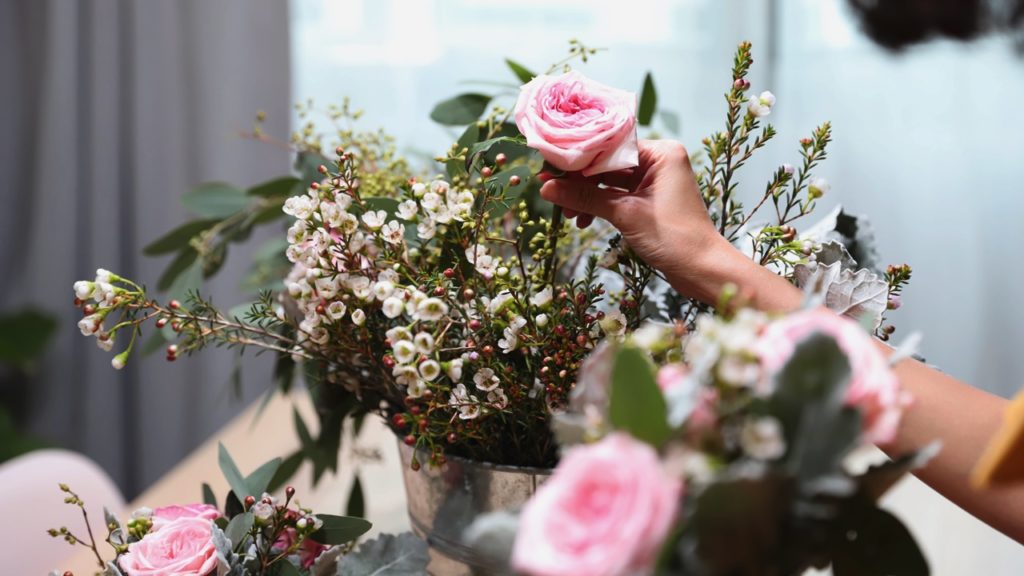 "Aside from flowers and working with brides for weddings, I'm also a beauty junkie and I love fashion. This month, I've also turned some of my other interests and passions into a business by launching SkinnyDressed Collection. Not everyone would want to buy flowers all the time and I wanted to give them an opportunity to find alternative things that they would like on one platform," she added. In case you were wondering, SkinnyDressed Collection features a selection of carefully sourced products that Lenice would package herself.
 While Lenice finds fulfilment and satisfaction from being able to play a small role in someone's big day, she is not resting on her laurels.
 "I still have a lot to learn in the floral business and I've got my eyes set on learning more and am planning on going for classes overseas in places like Korea because their floristry style is always evolving and on trend," she said.