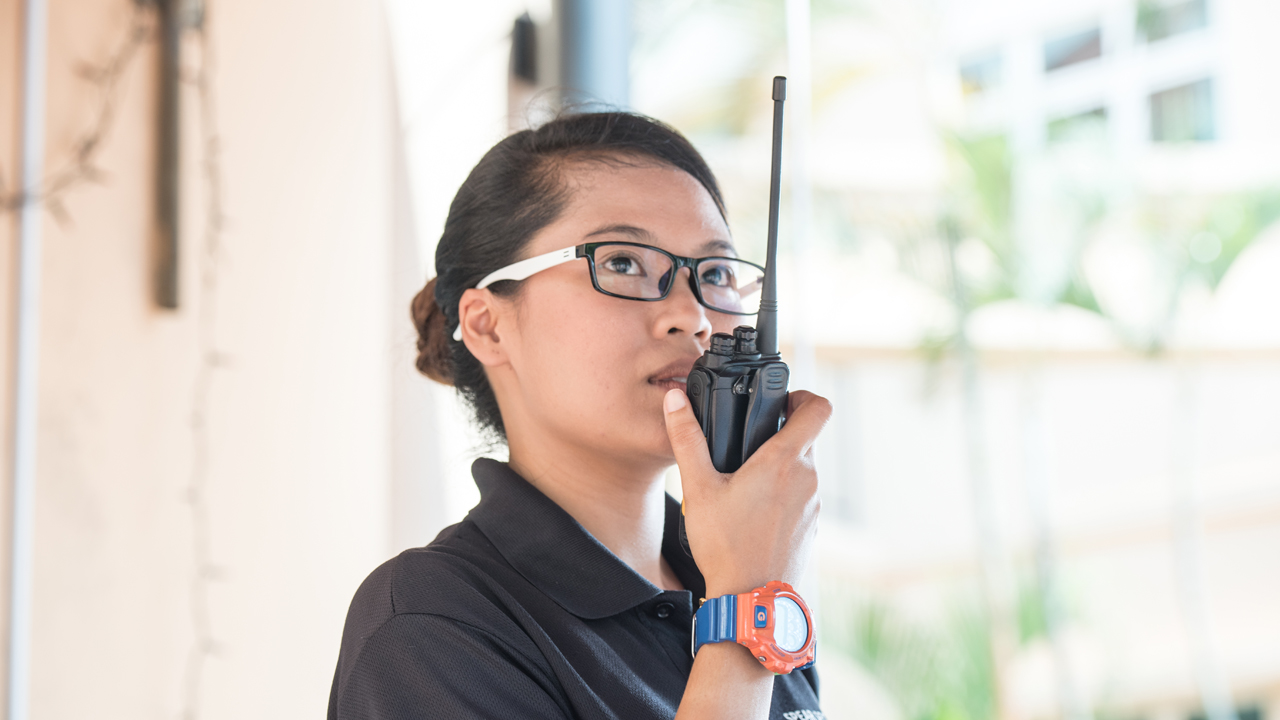 "I think it's an issue with the mindset that only old people are suited for security work. When I say that, I mean it not only for the general public but also young people who don't even consider the line," said 27-year-old Nor Hazimah Haron, a qualified security supervisor.
The security industry is commonly perceived as one that is more suited for mature workers. There is good reason for such an opinion – mature workers above the age of 50 do make up a huge chunk of the security industry.
But that does not mean the job isn't a viable career for the young, as Hazimah and her husband Muhammad Ridhwan, 28, share.
Bucking the Trend
Hazimah has been working in the industry since 2014, and is a qualified security supervisor. However, household commitments see her only take on relief work where she clocks four-day workweeks.
On the other hand, Ridhwan has been in the security line for a year longer and currently works as a security supervisor at a condominium. Both husband and wife work at Spear Security Force.
Ridhwan said: "I used to work as a delivery rider. When I came across an advertisement in the papers, it captured my eye. I didn't earn much and when I saw that the pay for a security officer was more than what I earned, I made the switch."
That transition for Ridhwan was easy given his experience in the Singapore Police Force during his National Service.
Hazimah on the other hand was previously from the food and beverage (F&B) industry. It was when Ridhwan told her about his work that she got interested to try the security line out.
"I needed a switch of jobs. I wanted to try new things and see how I could apply my skills to other industries. Security work has lot of similarities to F&B such as customer service, but at the same time there are also a lot of differences such as the working culture and environment," said Hazimah.
Both share that the industry veterans they work with have helped them get into the swing of things.
"We learn a lot from observing our seniors. There was this one time when I had to wheel-clamp a car and was unsure of how to do it. My colleagues showed me how and I learned on the job," said Hazimah.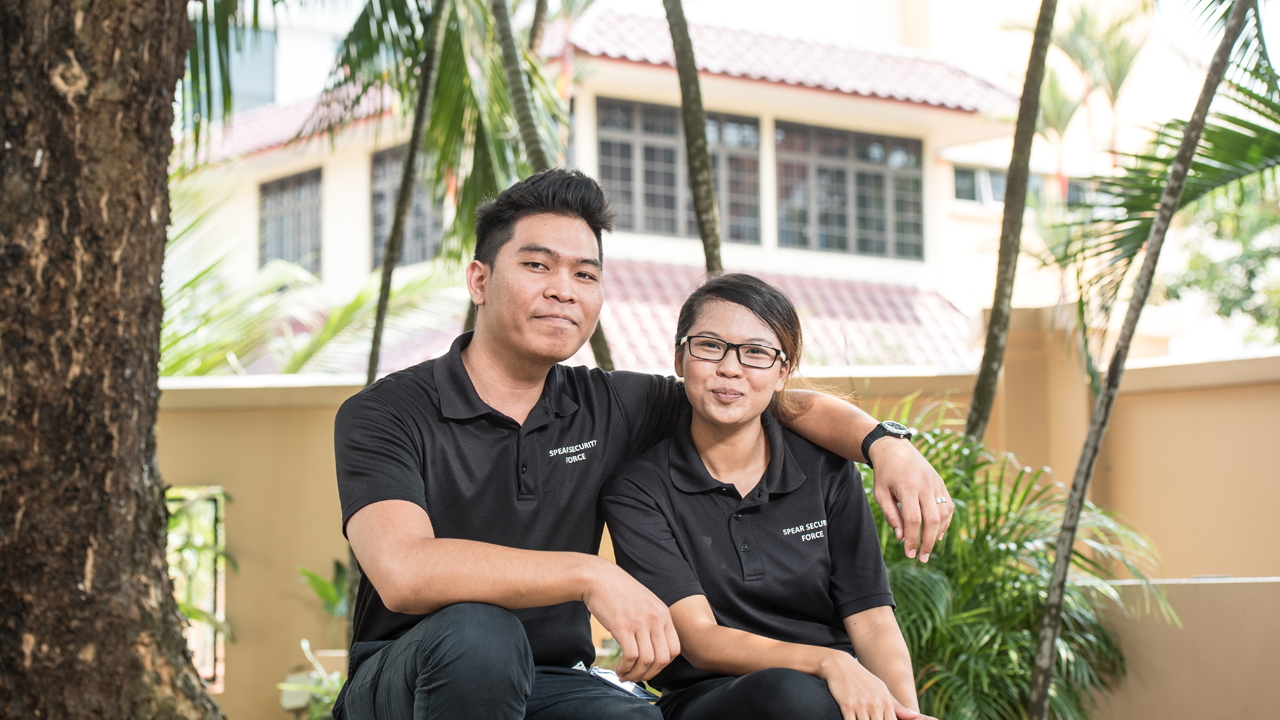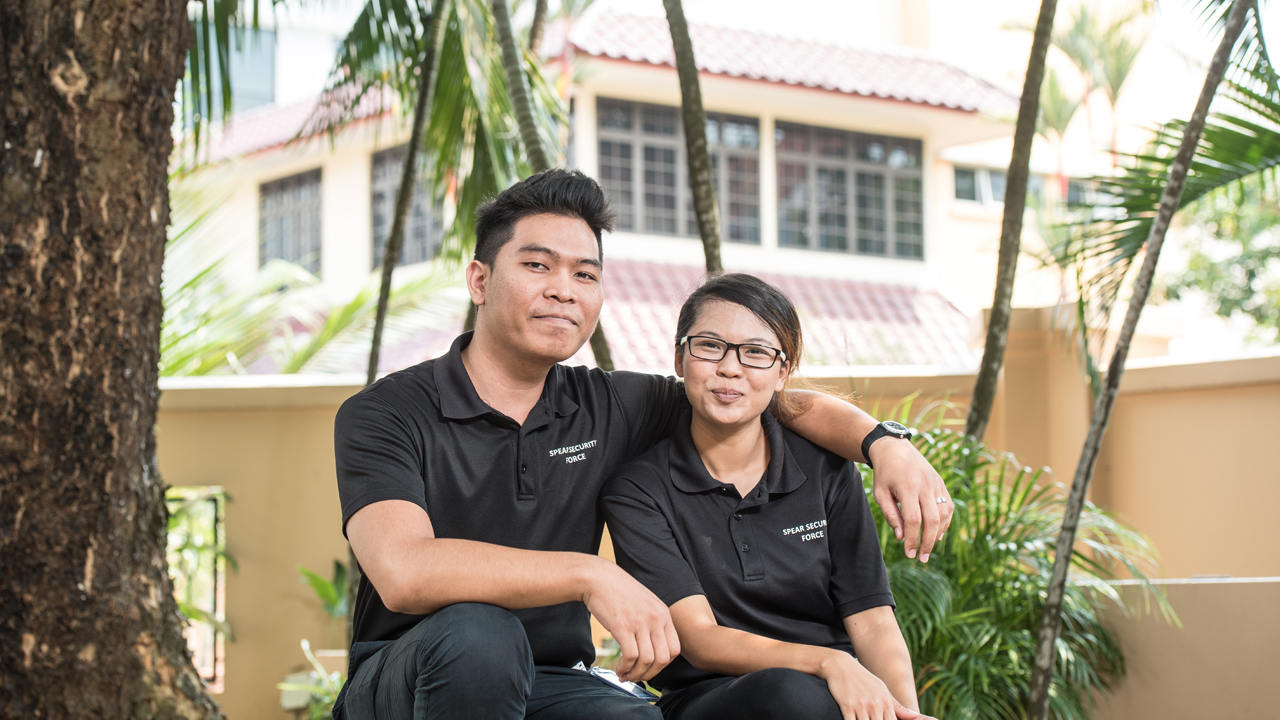 Work-Life Balance
However, young workers might be deterred from joining the industry because of the long working hours that may not allow them to find work-life balance.
"It's not easy at all. Because 12-hours a day and six days a week can be really hard to handle for some people. How Hazimah and I try to work it out is that we would message or call each other during our break-time.
"I understand it's due to a shortage of manpower that officers need to work long hours, but I think if we are able to shorten the working hours somehow, it would benefit everyone in the industry," said Ridhwan.
That aside, both Ridhwan and Hazimah plan to progress in their careers.
"We find the work fulfilling. For young people, we would tell them to give the security line a try. With the Progressive Wage Model and opportunities such as the available specialist track, I'm sure things will only get better for us," shared the couple.