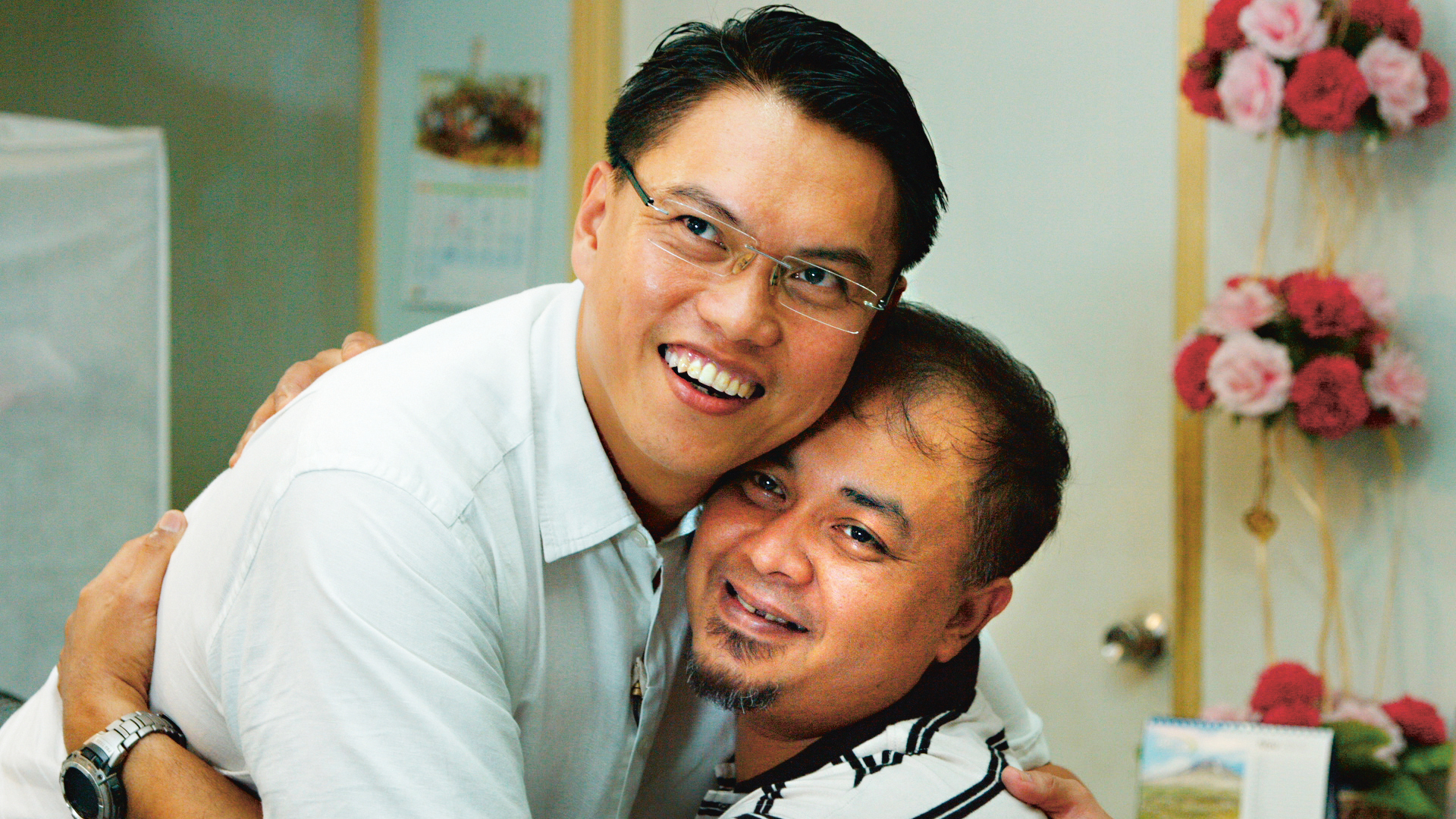 Life can sometimes be cruel but a little help can make the situation a bit better. We hear one NTUC member's story and the Labour Movement's dedication to help him.
Mr Jamaluddin Subi'at, 44, was a happily married Credit Control Officer with three school-going children and leading an active life. Then one day out of the blue in 2013, he was stricken by a virus so severe that he nearly lost his life. He said: "There were no warning signs at all. The virus just suddenly hit me and within a month my right leg had to be amputated above the knee in order to save my life. No one knows the cause of the virus and the doctors said I had a 50-50 chance of surviving. I was in a coma for
three days and when I awoke I at first did not realise that my right leg had been amputated."
Mr Jamaluddin was understandably devastated but quickly resolved to recover and get on with his life. He said: "I lost a lot of weight and felt miserable. But my wife and family are very supportive, and my employer also told me to never give up hope."
Help For Members
Though he and his wife Mdm Sanisa Suib have been NTUC General Branch members for some years, they were not aware of the assistance available. Not until NTUC Assistant Secretary- General (ASG) Patrick Tay came a-calling. It was during one of his regular house visits as a Member of Parliament for West Coast GRC that ASG Tay met Mr Jamaluddin and learnt of his problems. After bringing some assistance to Mr
Jamaluddin from the local welfare task force, ASG Tay enquired further and found out that both Mr Jamaluddin and his wife were NTUC General Branch members and qualified for assistance. The necessary applications were then made to obtain for the couple the Singapore Labour Foundation (SLF) Hardship Grant, NTUC U Stretch vouchers as well as U Care Back To School vouchers that could also help with the children's school expenses.
Following Through
Mr Jamaluddin candidly revealed that he initially had some doubts about ASG Tay's sincerity and good intentions but was soon won over. "I did not expect help from organisations such as NTUC. The SLF Hardship Grant, NTUC U Stretch vouchers and U Care Back to School vouchers will help my family and myself. I want to thank Mr Patrick Tay for helping us," said Mr Jamaluddin. He plans to eventually return to work. He even hopes to represent Singapore in shooting at the international Paralympic Games as he
has been playing that sport since young.