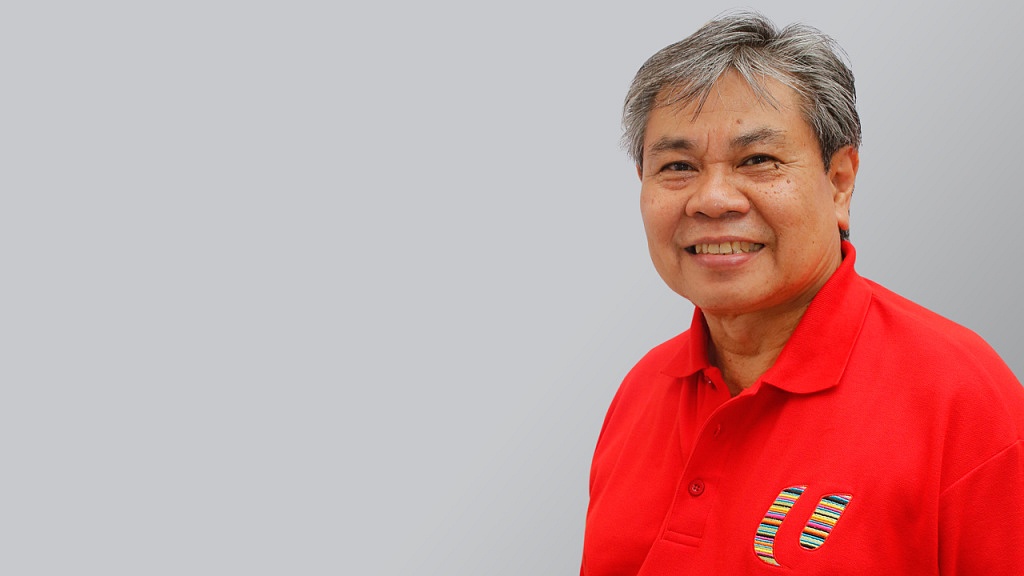 Rahim Alwi was first elected into the Amalgamated Union of Public Employees' (AUPE) executive council in 1998, and worked his way up to the position of secretary in 1998 and vice-president in 2006. He is now the president at AUPE and branch chairman at the National Environment Agency (NEA).
Like his roots in the Labour Movement, he built his career from scratch as a rank-and-file civil servant in the Ministry of Health in 1971 to now, a senior manager at NEA. Being a dedicated public servant for 45 years, Rahim has accumulated a wealth of knowledge in every aspect of environmental health work such as cleansing, vector control, public education and enforcement.
As a committee member of the Public Health Inspectors (PHI) Branch in the then Ministry of Environment (now Ministry of Environment and Water Resources), he put up key recommendations on remuneration as well as employment terms and conditions in the PHI Scheme of Service. The PHI Scheme of Service was subsequently restructured as the Environmental Health Officers Scheme of Service in 1998.
Rahim keeps members' interests close to his heart and always goes the extra mile to ensure that grievances are given due attention and appropriate actions are taken. For his valuable contributions, he was awarded the National Day Efficiency Medal in 2002 and NTUC Comrade of Labour Award in 2010.
Since becoming AUPE president in 2011, Rahim has inspired many young colleagues to come forward and serve in the branch committee. He constantly nurtures younger officers to become better leaders by bringing lessons to life through sharing of real examples and practical solutions.
Click here to read more about Rahim and three other union leaders who received the prestigious award.
For the full list of awardees and more information, visit www.pmo.gov.sg/national-day-awards.