Up to 2028, every 1 July holds a special significance for the workers in the lift & escalator maintenance, landscape, and waste management sectors.
On that day, the gross base wages of these workers are set to progressively increase – as outlined in the Ministry of Manpower's (MOM) Progressive Wage Model (PWM) schedule.
The wage increases are mandatory, and employers in these sectors must ensure that their workers' wages meet or exceed the stipulated sum.
The goal: to ensure that workers' wages are commensurate with their experience and productivity.
But it is not always about the money. LabourBeat caught up with three workers from these industries to find out more about what the PWM means to them.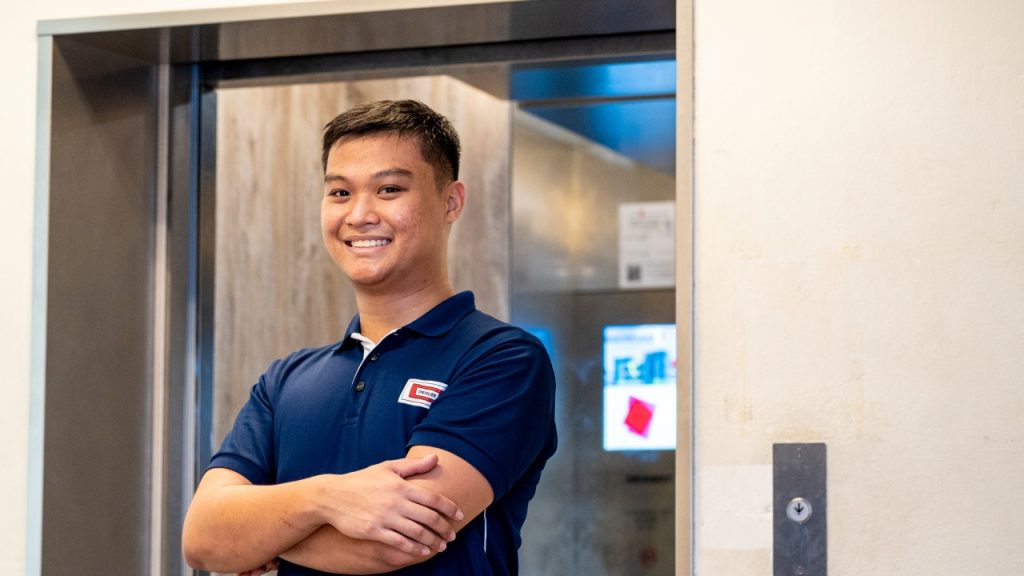 A Chance to Improve Oneself
Lift Specialist Ooi Guo Qiang, 28, began his lift and escalator maintenance career right after his National Service in 2019.
Back then, the mechatronic graduate from NITEC believed that the industry had strong growth potential – given Singapore's modern infrastructure and constant state of urbanisation.
"I was looking [at my career] in the long-term. Given the number of HDB and commercial projects, I believe the lift and escalator industry will continue to bloom. They will always need technicians to maintain the system.
"As an HDB resident myself, I understand how frustrating it can be when the lifts break down … I feel that it [being a lift technician] is quite meaningful – I am making the lives of residents and older folks better," he shared.
But job stability is only assured with constant adaption to change and upskilling. This is something Guo Qiang knew from the start of his career.
Before he knew about the PWM, he had already taken it upon himself to widen his industry knowledge by embarking on a lift inspector course – a programme he researched, enrolled in and funded independently.
With the Technical Skills and Competencies (TSC) framework to support the lift and escalator PWM, Guo Qiang hopes there will be a more structured training programme for maintenance technicians such as himself.
"I want to continue to upgrade my skills as it will enable me to take on higher responsibilities in future … I hope to one day share what I have learned and mentor the new joiners," he said.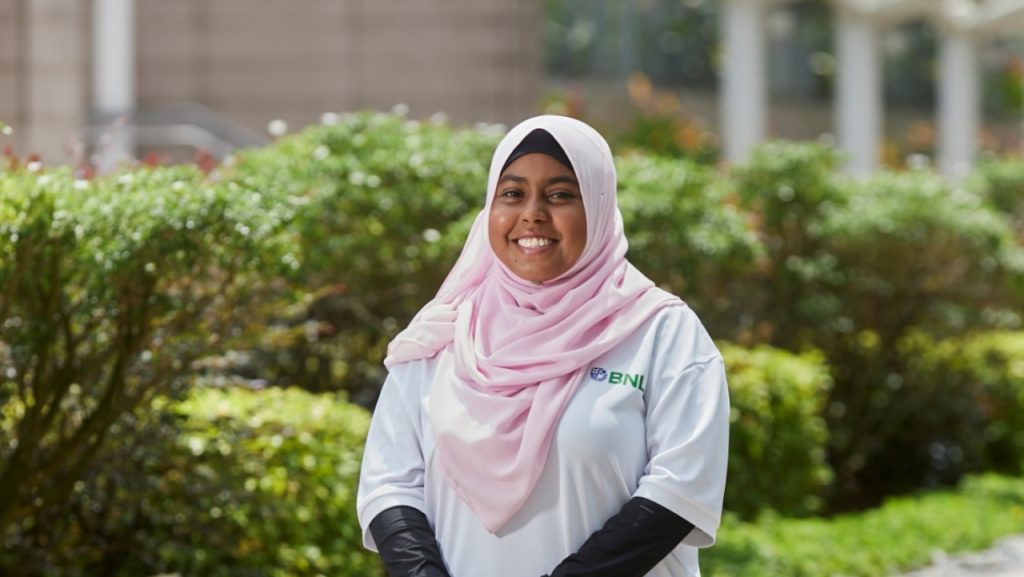 A Clearer Career Path
Some people choose a job to allow them to afford the things they like; others opt to make a career out of their interests.
Assistant Landscape Supervisor Norsyafikah Abdul Rashid, 26, chose the latter.
Before joining the sector in 2020, she revealed she had always been interested in plants and gardening. Her fascination for all things flora drove her to take a NITEC course in landscaping and, later, a Work Study Diploma in the same field.
However, she shared that when she first joined the sector, she was still determining where her career would take her.
"I am currently doing more hands-on kind of work. It is manageable, but I was hoping to do more planning, customer liaison and people management work," she said.
This is where the PWM comes into play.
Following the recommendations of the Tripartite Cluster for Landscape Industry – a working committee consisting of Government, union, employer and service buyer representatives – the Ministry of Manpower (MOM) accepted the proposal by the committee to introduce a PWM with a dual career track career ladder for workers in the landscape sector.
Workers can either work towards a more supervisory role where planning takes priority or a specialist role where more diagnostic and hands-on work is required.
Norsyafikah is currently working towards the supervisory track – where she feels her strength truly lies.
"For me, the PWM has set out a clear training roadmap. With this, I will be able to further hone my skills for better career progression," she said.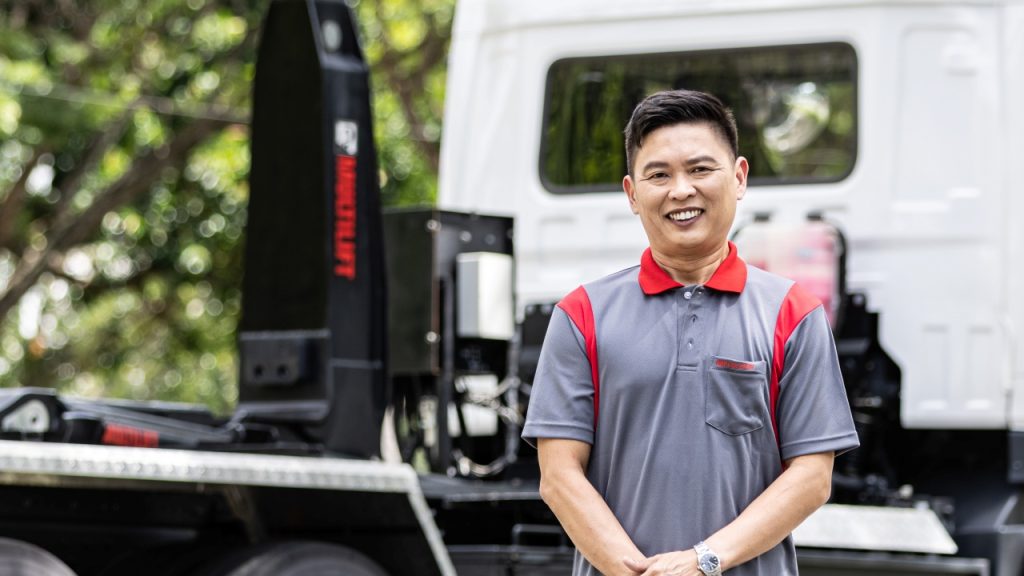 A Career with Dignity
Calvin Kee, 41, has been a hook lift driver in the waste collection sub-sector since 2019.
Before joining the sector, he worked in warehousing – a career he had been in since he started working in his 20s.
When he decided to switch to waste management, he knew that a driver's salary would be low. Though it was not ideal, it was a compromise he was willing to take to experience working in a different industry.
When the PWM for the waste management subsectors was announced in 2021, he welcomed the move.
"I was happy to learn that with the new PWM, I would be able to look forward to higher wages every year.
"The PWM for the waste industry has allowed me to benefit from more structured wages and training. I can now add [what I have learned] to my upskilling process," he said.
Beyond wages and training, he shared that the PWM may convince more local workers to consider a career in the waste collection sector.
"I have had friends who were interested in joining the sector but were discouraged by their spouses. They would rather their husbands take lower-paying jobs than join as waste collection [worker].
"But now, with the improved wage structure, I think more people will see this as a potential career. I would recommend people I know to join," he said.