On 16 July 2021, Singapore citizens and permanent residents working in the lift and escalator maintenance industry were presented with uplifting news when the Government announced that the Progressive Wage Model (PWM) would be made mandatory for this group of workers.
The model, which was first mooted by the National Trades Union Congress (NTUC) in 2012, ensures that workers' wages commensurate with their skills. 
Once covered by the PWM, the workers in the lift and escalator maintenance sector will also receive an annual bonus of at least one month of their basic salary from January 2023 onwards.
With these new changes, the Tripartite Partners – the Government, Singapore National Employers Federation (SNEF) and NTUC – hope that more youths graduating from local polytechnics and ITEs will consider joining the sector.
But just what does being an escalator maintenance technician entail?
LabourBeat caught up with 37-year-old Rizal Alias, an escalator maintenance foreman with Schindler Lifts Singapore, who shared his experience and views after working in the industry for over nine years.
Stepping into a New Role
After graduating from ITE, Rizal first got a job as an electrical technician, assembling wiring components in what he described as "controller units".
The role saw him spending most of his working days at a workshop under close supervision, something that he first accepted, but then soon grew tired of.
"I was quite stressed working there actually. Working in the workshop, I felt like people were constantly watching [my work]. It was also very structured – there was a fixed time for breaks, a fixed time to get lunch – I just did not like the environment," he recounted.
In 2012, Rizal caught up with an old friend from his Civil Defence days who told him of an opportunity in Schindler. Despite having some reservations, Rizal decided to give it a shot.
"Not every Singaporean would like to join this line because to us last time, only uncles will join this line," he said with a laugh. "When I first joined the company, I was one of the youngest ones around!"
He also shared that some of his peers back then did not have a good impression of the industry.
"If you become a technician for aeroplanes or building maintenance even, that's okay. But for some of my friends, joining the lift and escalator maintenance was like 'no standard'," he said.
Still, that did not stop Rizal from putting in the hours and dedication into the role. First starting as a trainee technician, he is now a foreman, helping supervise other trainees and technicians during maintenance operations.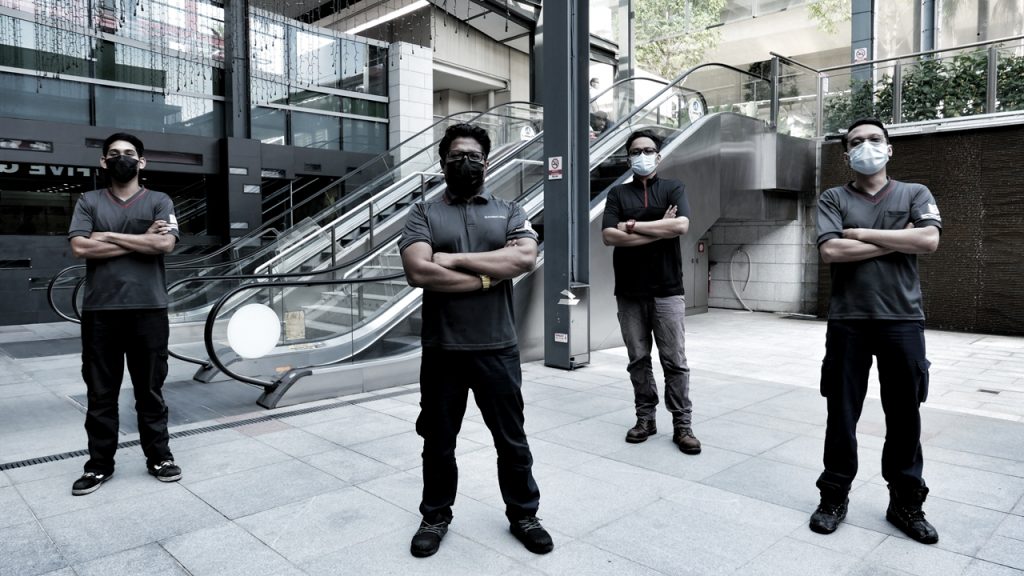 The Up Side of Work
For Rizal, having to travel to different work sites was a plus point about the job.
He explained: "This job is good because we can travel around, and not be stuck in one place. And because of this, my circle of friends has grown. When I was working in the workshop environment, the only friends I had were the ones working around me.
"In this [current] line, I got to meet a lot of other people outside from different sites and different departments. Plus, the support from Schindler is also good."
Rizal explained to me that he was fortunate and grateful that Schindler has its own internal grading system – similar to the PWM – which allowed him to hone his skills while increasing his salary.
"With each new grade that we achieve, the increase in our basic wage is around 10 per cent," he said.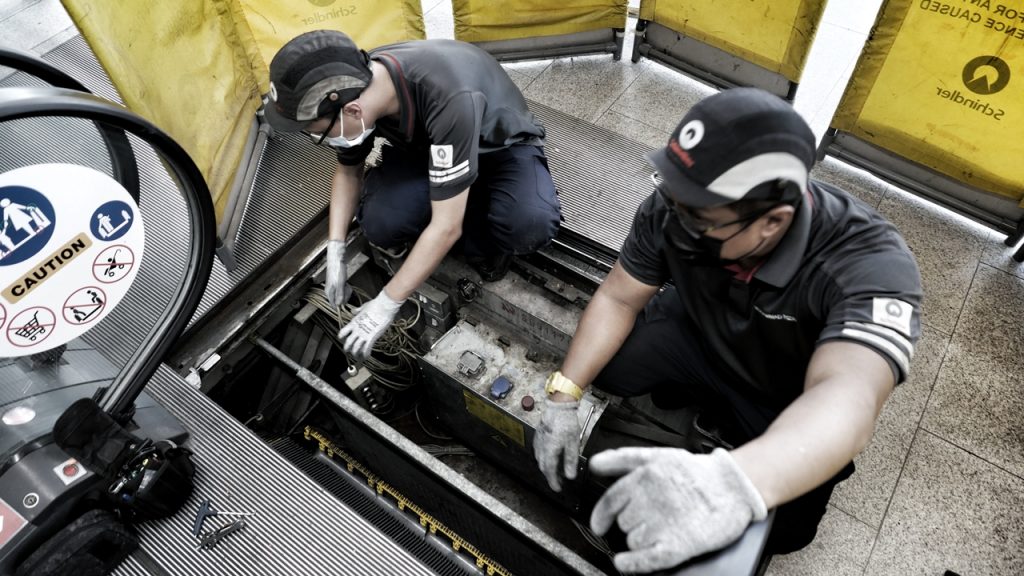 Understanding from the Public
Taking me around to see how he and his crew maintain the escalators around the mall, Rizal admitted that the job was not for everyone.
"Firstly, it is a dirty job – no doubt about it. By the end of the day, you'll see that our gloves, our pants – they will all be dirty," he said, showing me the grease stains on his clothing.
He continued: "Secondly, I have also been scolded many times by the [escalator] users. One of the bad things is that people will get annoyed whenever we are servicing the escalator, whether we are checking it or tending to breakdowns. They do not know that what we do is actually for their safety or to prevents accidents."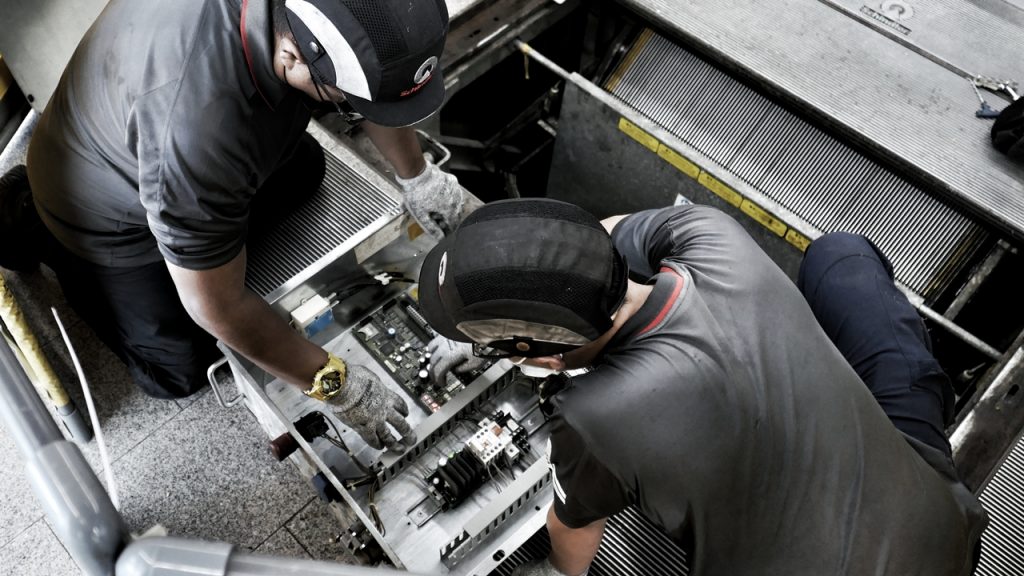 On the Future
Rizal hopes that with the PWM made mandatory, more youngsters will consider the role as a viable career soon.
He said: "I think that this programme by the Government is a good opportunity to attract the younger people into this industry. With the PWM, they would also be able to increase their skills while on the job."
As for himself, Rizal hopes to one day be an engineer in the field but maintains that he would still like to be physically involved in the maintenance process.
He shared: "I have always been a hands-on kind of person … I am in no hurry to become a certified engineer, but when the day comes, I believe I will be up for the challenge."