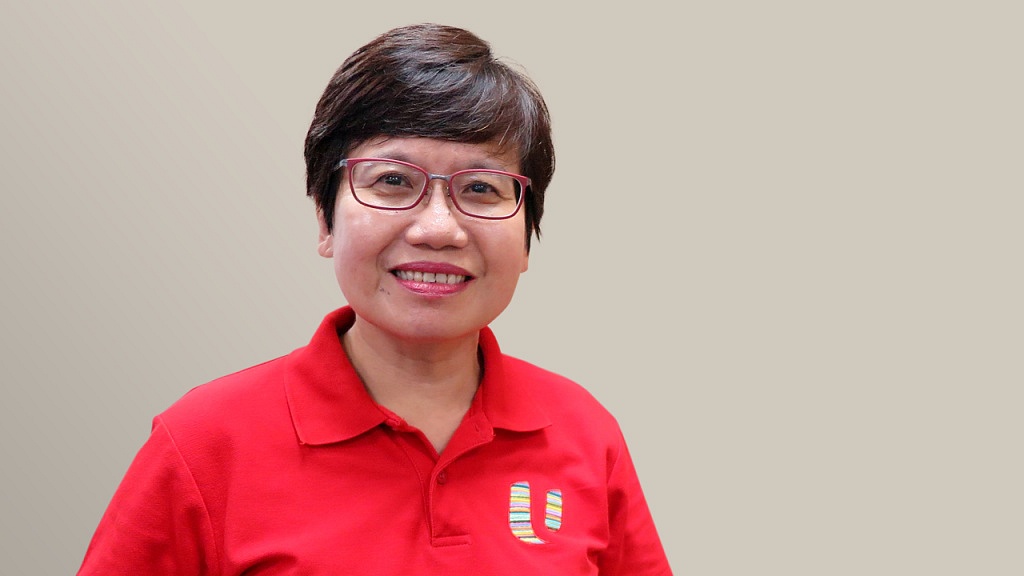 Goh Sor Imm started her career with the Labour Movement in August 1990 as a research officer in the then Singapore Institute of Labour Studies (now Ong Teng Cheong Labour Leadership Institute). She was posted to NTUC's industrial relations department in 2001 and has risen through the ranks ever since.
In her current position as the deputy executive secretary of the Singapore Industrial & Services Employees' Union (SISEU), she has championed benefits, sometimes even ahead of legislation, for low-wage workers, mature workers as well as professionals, managers and executives. With her fortitude and foresight, companies under SISEU branches have shown high adoption rates for associated schemes and best practices.
In 2015, when the number of retrenched workers under SISEU's branches doubled, Ms Goh supervised and guided industry relations officers to not only fight for fair and reasonable severance packages, but also to ensure that they were provided with placement assistance. As an experienced industrial relations practitioner, she has handled the lion's share of complex cases of company restructuring exercises and mitigated lots of hardship for the affected workers.
Ms Goh also wears a second hat as the lead of the marine engineering cluster. Under that role, she spearheaded a structured career progression pathway for rank-and-file workers and garnered support from the Association of Singapore Marine Industries and major shipyards. The new model allows industry professionals to choose between deepening their skills to become Master Trade Specialists or gaining more rounded experiences to become Engineers.
Click here to read more about Sor Imm and three other union leaders who received the prestigious award.
For the full list of awardees and more information, visit www.pmo.gov.sg/national-day-awards.