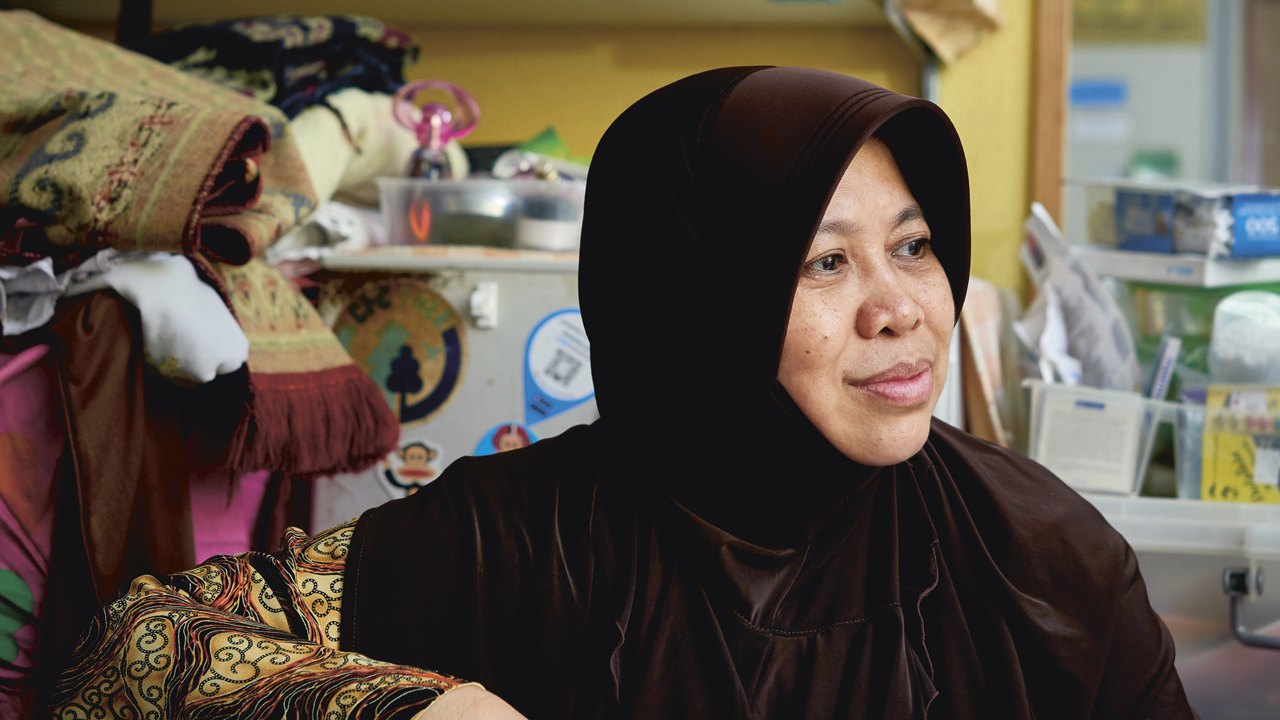 "I had to do it for my family. I had to go out to work even though I hadn't for more than 10 years," said Nisa Uswatun, 46.
It was in 2010 that Madam Nisa's life took an unexpected turn. Her husband, 52-year-old Muhd Sha'iri was diagnosed with nerve damage and became bedridden. His salary, as a design and technology instructor in a secondary school was the family's only source of income.
"His condition became worse day by day. I didn't know what to do and was worried for our future," said Mdm Nisa.
"Life was much more carefree before that. My husband brought home a modest salary, so money wasn't really an issue for us."
For two years after Mr Sha'iri became bedridden, the family depended on his savings to get by. But without that steady source of income, their funds soon ran dry. That was when she knew she had to go out to work.
From Stay-At-Home Mum to Sole Bread Winner
She soon landed a job as a part-time cashier at an NTUC FairPrice outlet in Tampines.
"I took on part-time work because I had to juggle taking care of my husband and children, and going out to work," said Mdm Nisa.
The couple also rented out their three-room flat in Tampines and moved in with a relative to ease a financial burden that involved paying for their children's education, household bills, and Mr Sha'iri's medical expenses.
Mr Sha'iri said: "I guess it's already fated that this would happen to me. We don't really know what life can throw at us. But we need to be strong for our loved ones." The couple have two schoolgoing boys who are 6 and 7.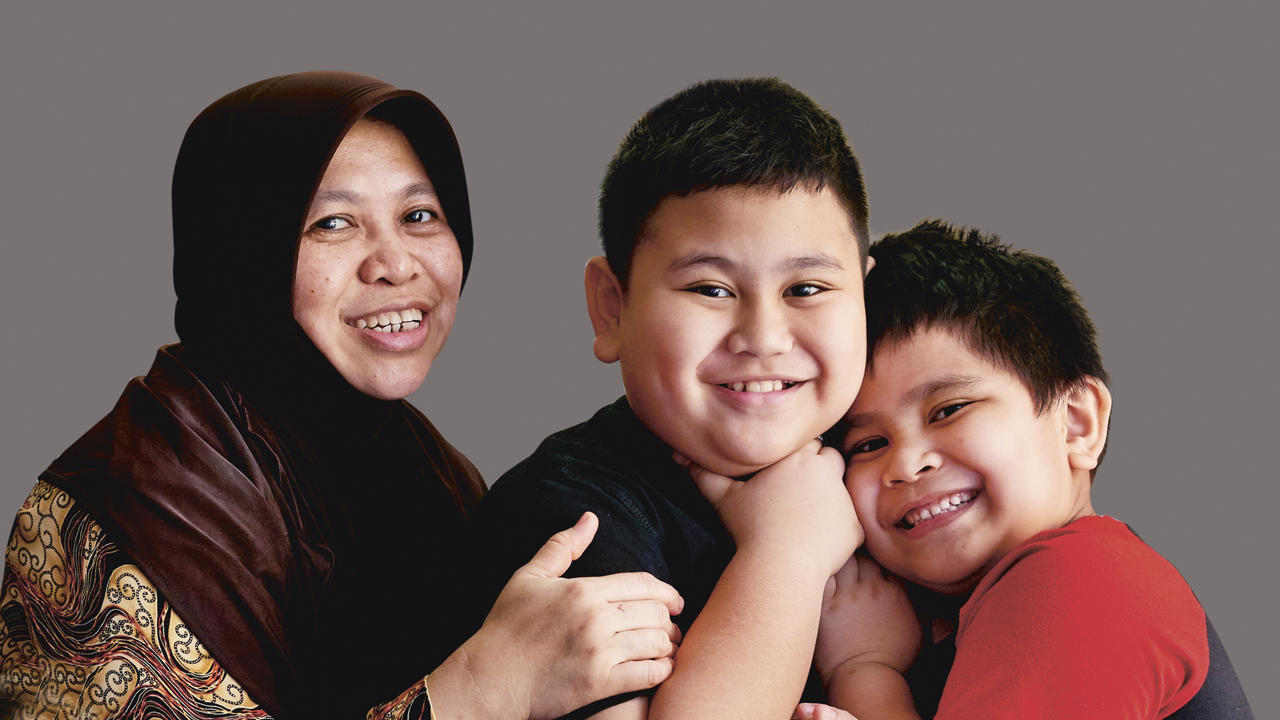 Help from NTUC U Care Assistance Programmes
Last year, the couple came across the NTUC U Care Assistance Programmes online.
"I wasn't aware of these programmes before. But when I found out about them, I told my wife to apply for them," said Mr Sa'iri, who was an Amalgamated Union of Public Employees member when he was teaching.
Mdm Nisa applied for the programmes through her union, Food Drinks & Allied Workers Union (FDAWU), and the family now benefits from NTUC U Care's U Stretch and Back to School Vouchers which help them defray their cost of living.
"The vouchers did ease some of the costs of our children's education and groceries. We would have applied for these programmes sooner if we had known about them. I didn't know exactly what they were until I spoke to my colleagues at work," she said.
The family was also one of the beneficiaries from this year's 'Gift from the Heart' event, jointly organised by FDAWU and the Chemical Industries Employees' Union, where families in need of financial assistance each received $100 worth of groceries.
Mr Sha'iri said: "I'm thankful for the help NTUC has given to us. For me, I'm already bedridden and can't do much. I just hope that my wife and children will be okay. I hope my children grow up to be successful despite our situation now."
Keen to find out more about the types of assistance programmes available to our low-income union members? Check out this quick guide for more!