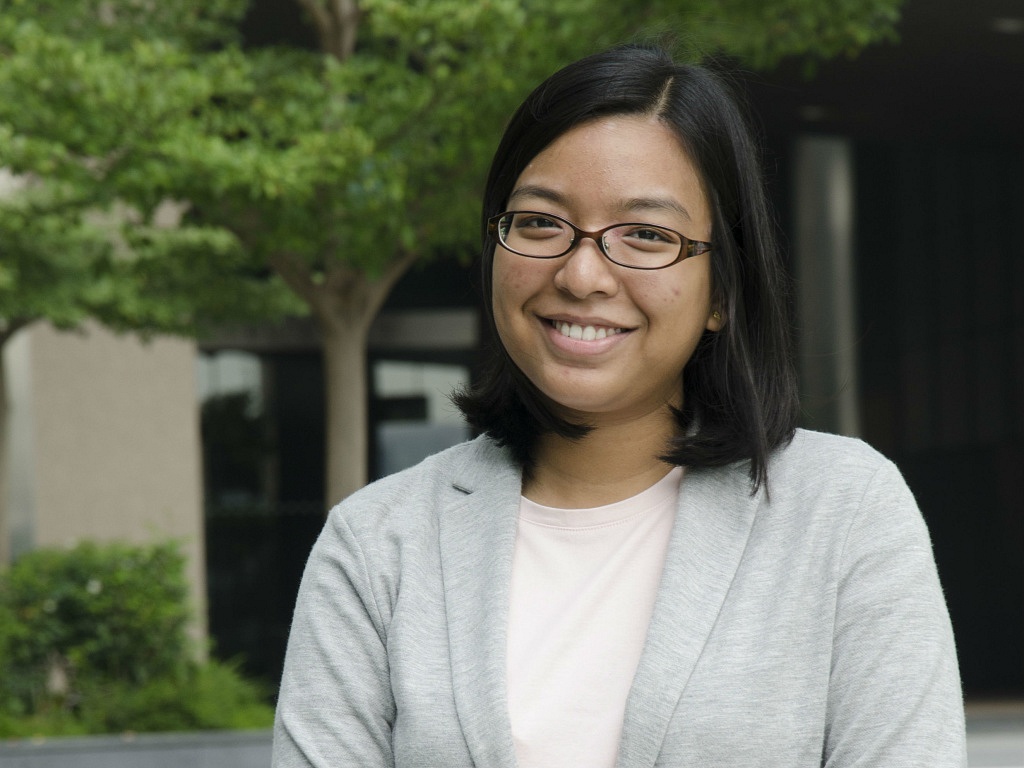 An interest in interacting with and serving the needs of low-wage workers saw final year National University of Singapore Economics major Shobana Balachandran take up a 12-week summer internship at NTUC U Care earlier this year.
A greenhorn then, the 23-year-old has now gained some valuable work experience that spans event planning, operations and an in-depth understanding of her rights as a worker.
We catch up with the soft spoken girl to learn more about her experience interning with U Care.
NTUC TW: What got you interested in an internship at U Care?
Shobana Balachandran: I've had past work experience with the AUPDRW (Amalgamated Union of Public Daily Rated Workers) where I got to interact with low-wage workers. I liked it there and I thought why not try this similar line of work with U Care as I do enjoy interacting with people on the ground as I can directly see the people I'm working with.
What was your role at U Care?
It was more of the staff doing us a favour by showing us what NTUC was about and they really showed us how the Labour Movement was doing its part for low-wage workers… we helped support events and offer feedback post-event. We also got to interact with people we were trying to engage.
What was that experience like?
I felt that I was a part of U Care. They really made sure that I understood what their mission was so that I could continue to advocate for them. They equipped me with the knowledge I would need to help a low-wage worker who might not be unionised find out more about his or her rights.
How has this experience given you a deeper understanding about the Labour Movement?
I feel that U Care is like the nice counsellor that helps low-wage workers identify the issues they're facing. Often, workers aren't exactly sure of their rights, and U Care is able to help them find out their rights by looking at their contracts and advise them on what they should be getting from their employers.
However, I feel that a lot more can be done to educate people about their rights, not necessarily just low-wage workers. After doing this internship, I realised that I never knew so much. I used to do part-time jobs, but there were a lot of things I didn't ask, such as exact working hours, overtime, etc. Usually as a part-time staff, we won't really check if we get a payslip or not—which is us short-changing ourselves.
Would you consider a career in the Labour Movement?
I think my biggest takeaway from this internship is that while it's important to join a good company, it's also important to join a company with good Corporate Social Responsibility. It just adds a lot more meaning to the work that you do.
NTUC U CARE CENTRE 
Established: November 2013
Why: The U Care Centre (UCC) is set up by National Trades Union Congress (NTUC) to support low wage, vulnerable workers in Singapore. As a one-stop centre, UCC provides low-wage workers with guidance on work-related issues and opportunities to earn a better living
Did you Know: Besides operating a dedicated service centre at the Employment and Employability Institute in Jurong East, U Care also organises roadshows to engage with low wage workers across various industries.