At 63, Mr Mohamed Zainal Omar may not be the oldest employee at Maybank, but he is one of the many mature workers working there today.
Since joining the company in 1972, Mr Zainal has risen from being a messenger to being a clerk. Today, he is the personal driver to Maybank's senior management staff.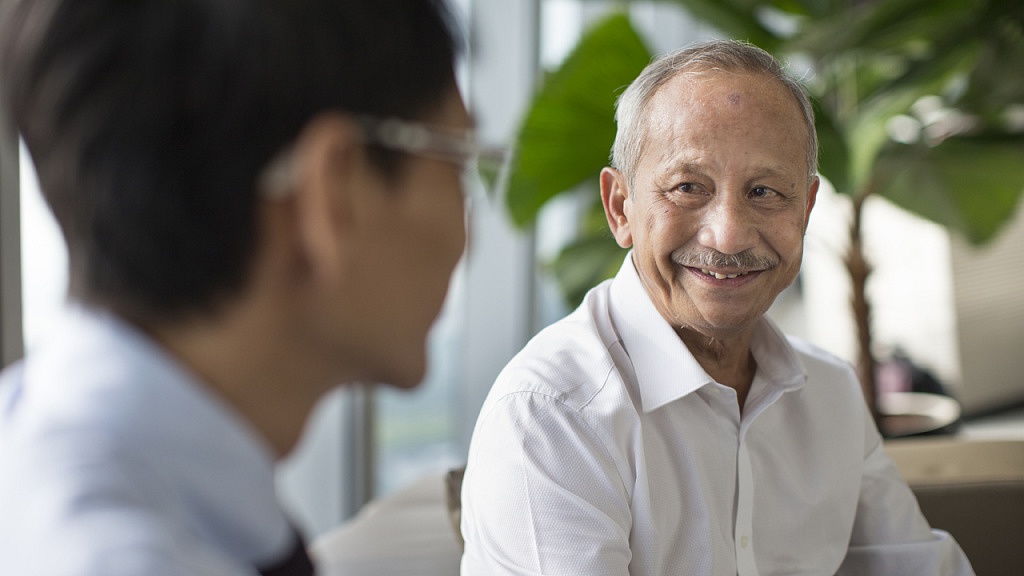 To him, the decision to continue working is simple: "As long as they still need my services and my health permits, I will continue to work."
It has also helped that on Maybank's part, the company has maintained Mr Zainal's pay, and other benefits such as bonus and annual increment.
A New (Not Old) Mindset
"To me, age is just a number. It has always been in the mindset," says Maybank Executive Vice President Wong Keng Fye.
"Because of the knowledge that they have, especially of the organisation's system, their good values and cultural fit, we do offer these workers a choice to work on flexible work arrangements," he explains.
Employees who choose to retire can also decide to be part of the bank's talent resource pool. This means that when necessary, they may be mobilised as temporary staff. Currently, Mr Zainal is among some 30 workers who are re-employed, with the oldest being 72 this year.
Support for Mature Workers
But that's not all, Maybank also recruits mature workers who may be fresh to the industry – valuing "experience, knowledge, relevance and competence" above qualification and age.
Work spaces at the bank have also gone through ergonometric enhancements under the 'ADVANTAGE! Scheme'. These include better lighting and motorised ladders in warehouses. To better help a staff suffering from extreme myopia, Maybank reconfigured a workstation to one that has large computer monitors.
The close relationships the bank enjoy with the Singapore Bank Employees' Union and Singapore Bank Officers' Union have also enabled them to take care of the needs of its mature employees.
Mr Wong says, "Yes, there will always be negotiations and disagreements. But what is important is at the end of the day, it doesn't affect our relationship. I won't even call it a relationship, I call it a partnership. That's how far our relationship with our unions has moved."
In fact, Maybank was the first unionised bank to incorporate a re-employment policy into its Collective Agreements with the two unions. They were also the first in the industry to commit itself to adopt and support the whole provisions and recommendations of the Tripartite Advisory on Re-employment of Older Workers.
These decisions, though not commonplace, are straightforward enough for Mr Wong. "I will always share with the unions: 'Yes, they are your members but they are also our employees. When we look at it, we are actually looking after the welfare of the same group of people."
It is precisely this commitment to look after the welfare of their employees that has seen Maybank receive the TAFEP Exemplary Employer Award 2016. They are also a four-time winner of TAFEP's Work-Life Excellence Award.