Lately, there have been awakening calls and actions to create a supportive environment with more family-friendly measures in workplaces. These developments are welcome news as our nation takes definitive steps to meet the needs and aspirations of working people. Employers are starting to recognise that work and family cannot be treated as separate entities.
The demographics of the Singapore workforce, comprising working parents, millennials and baby boomers, are ever changing. And so are their working needs. Various global studies have shown that employees perform better with workplace flexibility. When companies understand the business case and invest their resources towards workplace flexibility, it becomes clear that there are differentiating and strategic outcomes for the company and multiple benefits for employees.
Workplace flexibility does not make for a choice employer but it is a crucial pillar. Besides improved customer satisfaction and productivity, they also gain access to a larger pool of talent. In an economy where talent is king, access is a real competitive advantage. For employees, the benefits of flexible working arrangements (FWAs) can include significantly improved work-life harmony, increased satisfaction at work and enhanced well-being. When employees feel that flexibility is available to them, it improves working conditions, morale is higher, absenteeism is lower and productivity is greater. Most importantly, this cycle is self-reinforcing – a conducive workplace culture attracts talented employees to produce desirable and better business outcomes.
Developing the business case for workplace flexibility
Realistically speaking, building a flexible workplace culture can be difficult, time-consuming and frustrating, especially so for managers. During the course of implementation, reconciling employee expectations and desired business outcomes can be a challenge. Often enough the conversation collapses into polarised positions in which managers will set limits based on their individual judgements and threshold, while the employees focus on their personal need for flexibility.
How can we achieve a win-win solution for the companies and employees? The best outcome is achieved when both parties commit to collaborate and work towards a common goal.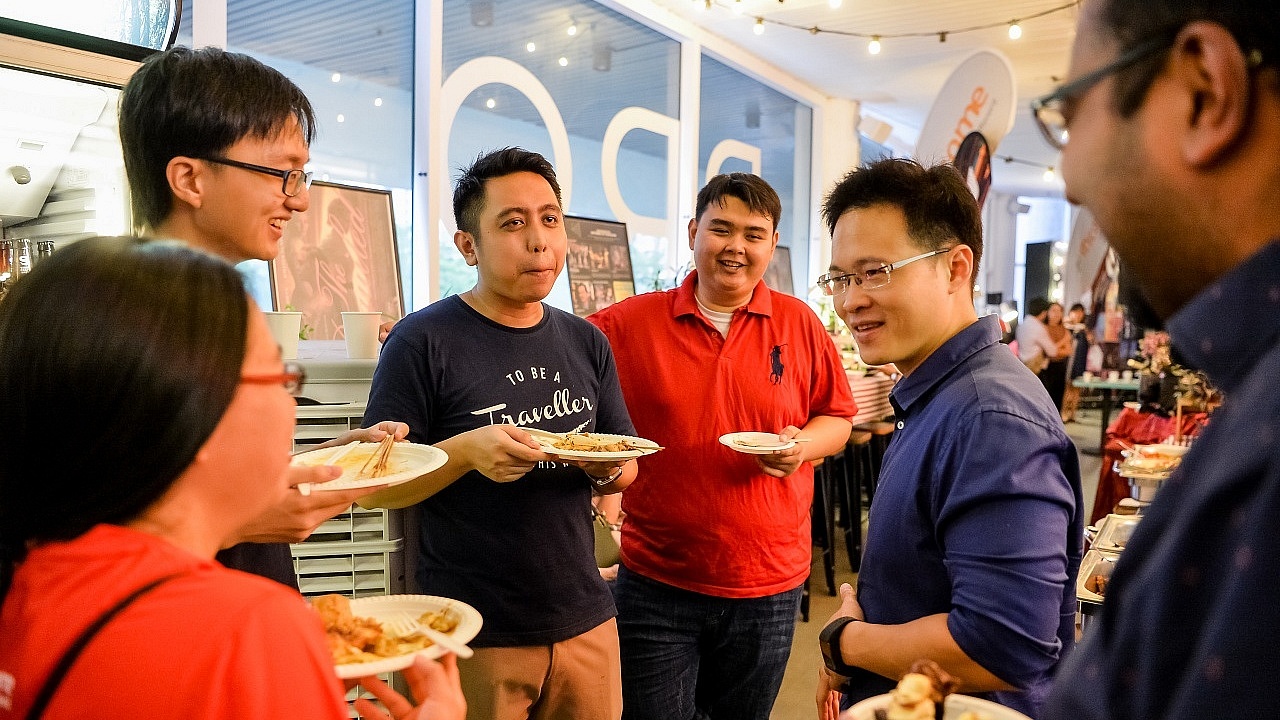 It is paramount for both employers and employees to recognise the business case for workplace flexibility. This includes putting in place necessary processes and systems to support increased workplace flexibility. Technological advances have infinitely augmented the options for where employees can now work from home, while 'on the move' or even working remotely such as at a client's site or from co-working spaces. Flexibility in how people work includes arrangements like flexi-time and flexi-load such as job sharing – which ensures that the work needs and remuneration of two employees are equitable, job descriptions and targets are clearly communicated with a sound performance management system.
The business case is key to effective conversations and discussions as it provides the rationale behind decisions made. Such conversations with employees on flexibility in their current work arrangements are far more productive when managers are aligned with the company's business requirements and is clear in their own minds on what can be achieved for the company.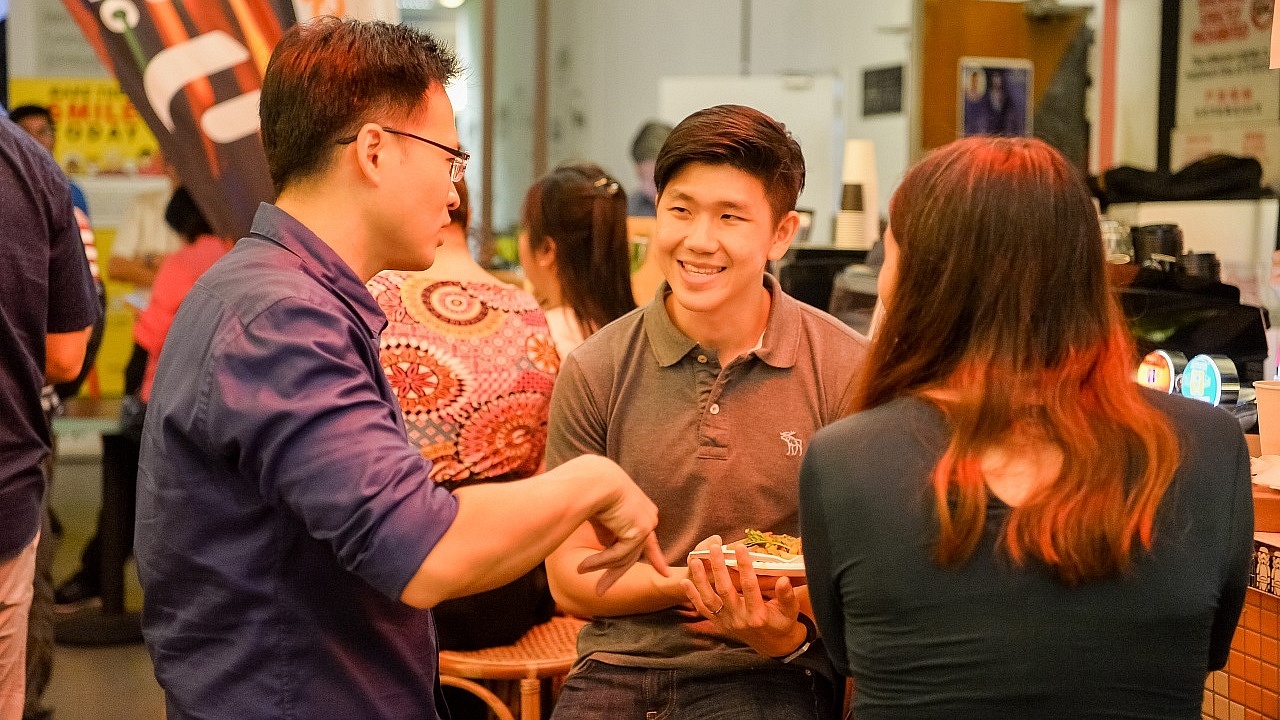 The value of flexibility for millennials and current workplace dynamics
The value employees place on flexibility can be just as diverse. Young working parents will be enabled to strike an acceptable balance between career aspirations and their parental or caregiving duties. Mature workers often value such flexibility because it allows the continuation of their career while at the same time, allows time for the transition to other interests.
Flexible working arrangements are often attractive to the millennials too. These aspiring and talented millennials seek workplaces that support and allow them to fully commit to their professional development and yet would want to devote some of their time to other passions. That said, results from a survey by Morar Consulting of 25, 234 individuals across 12 countries reveal that a quarter of Singapore millennials took up flexible work, and 62% of them were concerned that they would not be perceived as hardworking if they were not in the office.
So can the future of work and the workplace meet the evolving aspirations of our millennials? Can the future workplace be one with a flexible work schedule, whereby defined hours and location will be broken down and yet work will continue to be accomplished? Companies which invest in human capital will see it differently. A workplace with more autonomy and empowerment can influence a talented millennial's future job choice, sometimes more than salary does. It is associated with valuing people and consciously creating an environment in which employees thrive, and feel motivated to do their best.
Adopting the right mindset
Lions Befrienders Association acknowledges the importance of being an employer of choice to attract and retain the best talent. Since 2015, Lions have been working very closely with NTUC U Family, to create a progressive, pro-family workplace that helps employees better manage their work and personal needs.
I understand that Lions believes strongly in the integral role that family play in one's personal and professional lives. Despite being a relatively small organisation, it is this singular belief that drives the company's efforts in the implementation of FWAs like flexi-time, telecommuting, part-time work arrangements, and job-sharing. Employees find that they do not need to worry about attending to family emergencies, or when their life situation changes. They know they have the organisation's support to help them cope. As a result, their employees are engaged and morale is enhanced.
Success stories like the above are made possible only with the right mindset, and a genuine commitment by the employer to explore options that would benefit employees. Companies face different forms of challenges when trying to exact change or transformation. This is where NTUC U Family can come in to support. There is also a useful network of resources and opportunities you can tap on when your company becomes a partner of NTUC.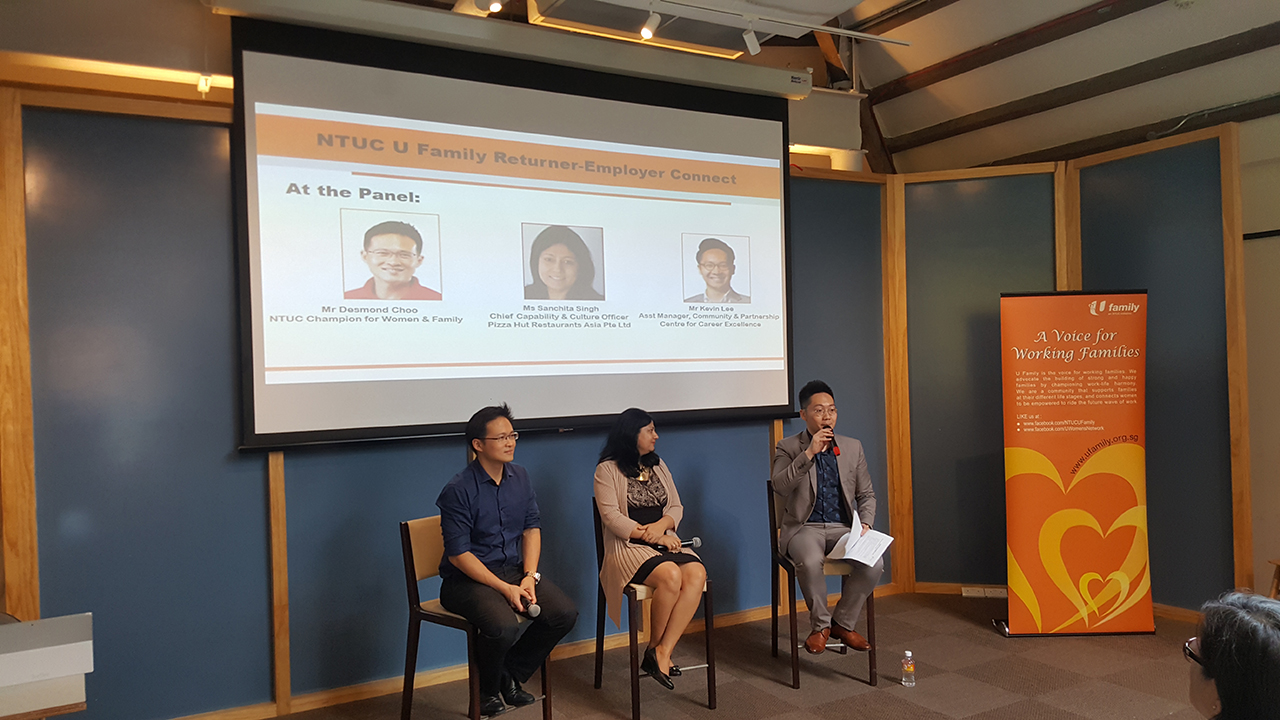 Workplace culture: Pushing for the visible
While implementing workplace flexibility and changing or creating a culture is not easy, it is not impossible. What we can do for a start, is to push for the visible. I have brought up during my Budget Speech this year, the suggestion of developing codes for companies to respond to the call for flexible work arrangements.
I am glad to hear from Second Minister for Manpower Josephine Teo, that a Tripartite Standard on Flexible Work Arrangements will be launched in time to come. Such a Standard will be a step further in companies' commitment towards flexibility and to create true flexibility at the workplace.
Employers who are working towards creating an inclusive work environment could also harness latent talent pools, such as former PMETs who wish to reignite their careers after voluntarily taking a break to focus on personal commitments. While currently not a norm, or seemingly difficult to achieve, it would be these progressive employers who are pushing the envelope, pushing for that visibly positive culture that will go a long way in benefitting the business.
NTUC U Family recently opened applications for the Returner Work Trial, and I am happy to share that they have already received applications from 20 companies, with 16 companies successfully on board to offer short-term work trials for experienced PMETs to ease back into work. The positions offered are wide-ranging from admin, training, operations to accounting. The employers also come from various industries such as IT, education, finance, and more. We are encouraged by the enthusiasm and willingness of these companies to hire returners and will work with more to come on board.
CardPlus Pte Ltd is one of the companies currently hosting a returner – Mr Eddie Chong, aged 49, who became a house husband to care for his two young children since 2014. "CardPlus views returners to have invaluable wisdom that only time can mature. Eddie has the very skill set that is relevant to my fintech business as a senior system analyst. CardPlus benefitted from the Returner Work Trial scheme and Eddie's in-depth knowledge. It was win-win for all," said Mr Adrian Lim, Chief Executive Officer.
Evidently, it is on the part of employers to develop work-life and talent strategies that are reflective of workers and industry needs. We are the creators of our own work environment and culture, so let's work towards making Singapore as one of the best countries in the world to work in!
This is a post by NTUC Champion for Women and Family, Desmond Choo. Any extracts should be attributed back to the author. 5 October 2017.