Let us imagine: If we were a company, what should we do under the following circumstances?
The sales of our peer companies in other countries are all on the decline,
Our growth and margins are healthy and even positive, and
Our brand remains strong and recognisable.
Given these, do we build upon this and start launching into new business models or develop new products? Or do we take a cautious approach and continue to work on our core strengths by consolidating our current business model and existing products?
Some may choose one approach over the other; some may even choose both. Regardless, any good company would always ask: How is the market moving?  What are the upcoming disruptions and if so, how should we disrupt ourselves and maintain our relevance?
One great example would be Coca-Cola. Many years back, Classic Coke was not only selling well in the US, it was the market leader by far.  But with the emergence of a new generation of consumers who liked the Coke Brand, yet wanted variety and were also increasingly health conscious, Coca-Cola launched various new products – Diet Coke, Coke Zero and other non-traditional flavoured Coke drinks. Interestingly enough, not all new products were a hit.
Today, Classic Coke is still the market leader in the US. Separately, Diet Coke and Coke Zero are also doing well, but together, these three key Coke products have widened Coca-Cola overall market share and further eroded the market share of their next closest competitor.
So what's the moral of the story?
It is no secret that market needs are constantly evolving. And it is certainly no myth that if we do not keep pace, we will become irrelevant and eventually, be made obsolete. To prevent that from happening, we must be prepared to innovate and test out new ideas to serve the market, even if there are risks, and even (or perhaps, especially) if we are doing well.  Sometimes the biggest obstacle to innovation is success; and in this case, market dominance. On the other hand, sometimes being too fixated on dominating today's market is the biggest obstacle to enjoying success tomorrow. Take Kodak as a picture perfect example: Once a dominant player in the market of camera films, this big brand was eventually brought small when they failed to respond and embrace digital photography fast enough.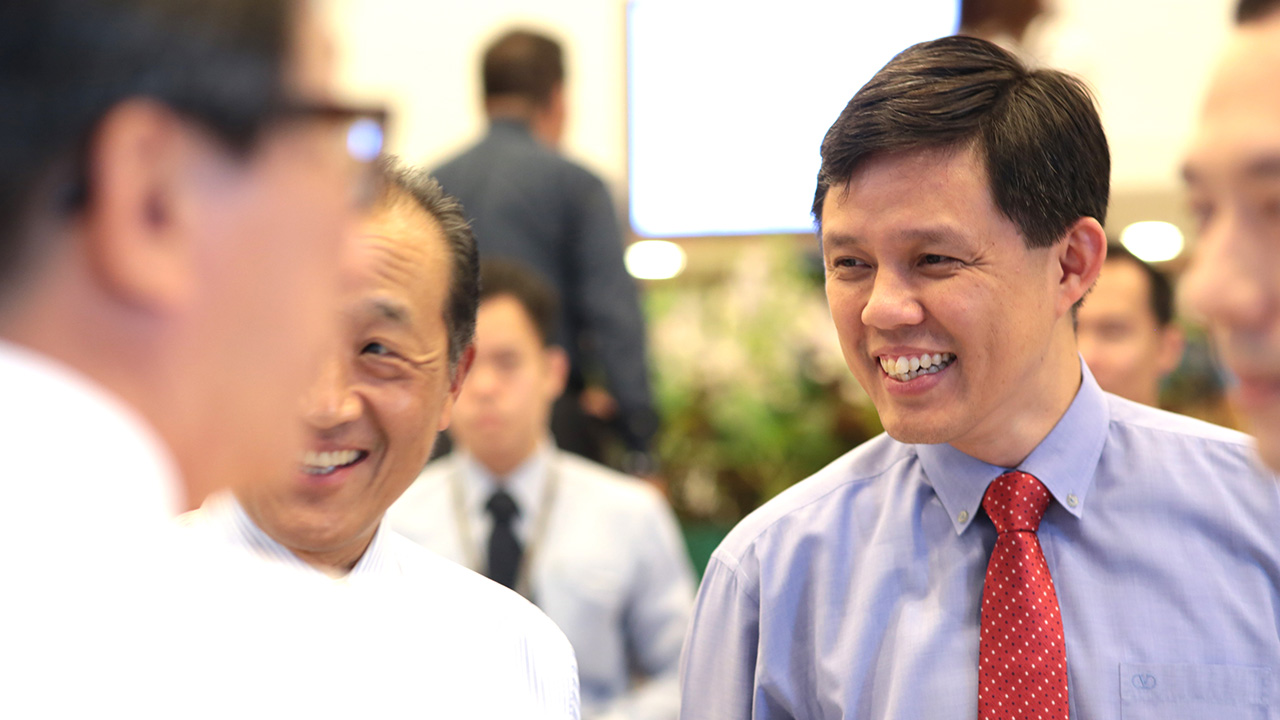 Evolving Needs
Our Labour Movement is no different. To remain relevant, we need to constantly challenge ourselves and ask: Who are our working people today and what are their needs? If the demographics of our workforce now include rank and file, PMEs; from SMEs to MNCs, from employees to contractors; and from part-timers to full-time employees, wouldn't their needs have evolved too?  The new generation is no longer contented to work only in one job or just for pay. Instead, they seek challenge and purpose. They want to maximise their potential and contribute.
Add to that changing business models and more frequent and intense business cycles, "job hopping" amongst the newer generation can be expected. But that also means that greater need for constant upgrading is now the new norm. In this era of change, therefore, providing development and networking opportunities to cater to the growing needs of our increasingly educated workforce is key – even as we continue to build on our core strengths of protecting workers' rights and taking care of low-wage workers.
Can our Labour Movement respond to such diverse needs of a more sophisticated workforce? The answer must be YES.  We should, we must, we can and we will.
Expanding Services
What does this mean for us? If we were to take a step back, how would we rate our "performance" so far? Let me elaborate.
Our Labour Movement remains strong in the following areas:
Taking care of our workers, especially the lower income earners
Fighting for the rights of workers with oft-neglected needs – elderly, women, migrant workers etc.
Providing a suite of goods and services to meet the essential needs of our workers – groceries, insurance, childcare, cooked food, health care, eldercare etc.
But we will need to grow our services in the following areas:
Training of our new generation of workers, including the PMEs, to be ready for tomorrow's jobs.
Providing leadership  development opportunities to help our workers maximise their potential
Protecting a new generation of workers who are not employees in the traditional sense per se, but may be working under either contract or freelance arrangements
Providing new care services (eldercare, childcare, student care, health care etc) to ensure that they are affordable to the average worker
Apart from growing our suite of services, we will also need to go beyond a one-size-fits-all approach to look at providing tiered services. This is especially critical in light of an evolving workforce which no longer subscribes to monolithic ideals and aspirations.
Growing Network
Now, supposing we have all the above services well-developed, how do we then reach out to the diverse groups of working people?
In the past, union membership was our primary means of reaching out to workers.  While union membership remains important, it may be less relevant to workers who frequently change jobs; workers in SMEs who are hard to unionise, and even contract workers or freelancers.
Hence, we are developing new models of outreach:
Working with professional associations or guilds through the U Associate programme to reach out to more than 200,000 PMEs on top of those who are already with us in the unions. Under this initiative, we will provide professional development courses and networking opportunities to help our working people succeed in the increasingly competitive global market.
Working with SMEs through their associations to help SME bosses run their operations better to benefit their workers.
Organising contract workers and freelancers so as to share good legal and financial practices which would help them in their trade.
Working with cyber platform groups to provide services to their members and subscribers.
All these efforts which we are undertaking may sound strange to traditional unions elsewhere.  But for us, we pride ourselves on being the unusual Labour Movement – one that is not afraid to try out new business models and new product offerings in order to remain relevant.
Both Coca-Cola and Kodak have taught us important lessons – one being a model for us to emulate, and the other as a harbinger of doom should we fail to face the realities of our fast and evolving world.
CS
This is a post by National Trades Union Congress (NTUC) Secretary-General Chan Chun Sing. Any extracts should be attributed back to the author. 28 April 2016.