Workers of all generations value time spent with their families as well as space and opportunities for personal growth. Organisational flexibility such as well-conceived work-life strategies and programmes help employees in meeting their family needs, personal obligations, and life responsibilities while juggling work responsibilities. Such flexibility also reduces cases of unplanned absences from work and ensures that the pace of performance is sustained. Employers who pro-actively support a work-life friendly or family-friendly work environment will benefit from a more engaged and productive workforce, which would also help to attract and retain talent, especially given the tight labour market and shortage of talent. Flexible Work Arrangements (FWAs), where employers and workers agree to a variation of usual work arrangements is one way of helping workers manage their work-life needs. However, not all FWAs will work for all workers. An effective FWA has to take into consideration the nature of the job, needs of the worker and business, support from co-workers and quality driven outcomes as a measure of productivity. The employer, supervisor and worker will each have their role to play. If either party is not supportive of the arrangement, the implementation of FWAs will be counter-productive.
The Critical Role of Supervisors
Supervisors' understanding of the FWA policy and the different types of FWAs will empower them to make sensible decisions when assessing these requests. To objectively evaluate such requests, supervisors should give due consideration to the workers' work-life needs while keeping in mind business operations. It is important for both supervisors and employees to establish and tailor mutually agreeable work arrangements based on clear deliverables and performance-based targets rather than hours clocked and physical presence.
Supervisors also play an important role in the dynamics between workers on FWAs and their co-workers. Work-life programmes can only thrive in an environment of mutual co-operation and trust, where our working caregivers will feel truly at ease only in a supportive work environment. Therefore, organisations should actively invest and train their supervisors to manage the flexible workforce.
One such FWA supportive employer is Royal Plaza on Scotts. They started their FWA journey way back in 2008, recognising the increasing need to support their employees at different life stages. Their FWA journey has been a continuous process from getting the buy-in from the supervisors to including them in the implementation stage and empowering them to oversee the team on alternative work arrangements. The supervisors will assess the team's schedules and see how best they can accommodate the different work plans. They will then break down the job scope and ensure that the work can be taken on by two employees. Throughout the process, discussions are also held between the respective supervisors, leaders and human resource to ensure that their operational needs are met.
Ms Sherelin Kaur, Senior Restaurant Manager at Royal Plaza on Scotts, is one who appreciates and supports FWA to retain talents. She shared that one of their Chief Experience Officers, 60-year-old Ms Janet Koh Bee Lay, was considering quitting her job at their buffet restaurant as she felt that her age was catching up and would like to take it slow to enjoy her golden years. "Janet is well-liked by both internal and external guests. Even at 60, she mentors newbies and strives to deliver great experiences to all guests at our restaurant. I would very much wish to retain her as she sets a really good example in terms of her work performance, therefore I offered her FWA which she gladly took up," Sherelin further added.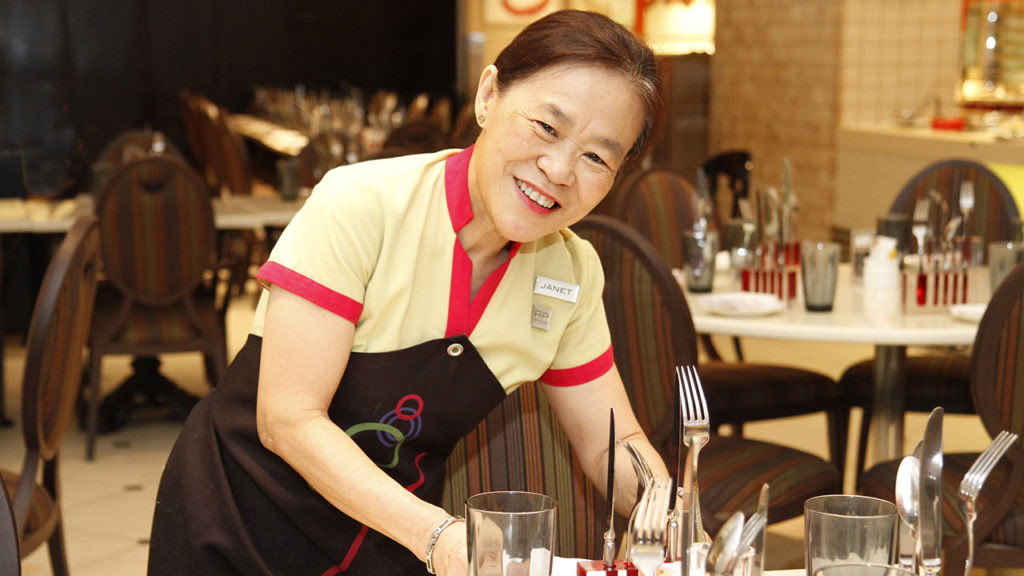 For any organisation to adopt FWA is no easy feat. There will need to be an ongoing process of employee engagement, and communication at all levels with programmes to ingrain in the employees the organisational philosophy besides establishing policies and adopting standards. Over the years, we have seen a slow but gradual adoption of FWAs. The Conditions of Employment 2016 states that 47 per cent of the companies surveyed offer at least one formal FWA. On the other hand, some companies only consider such requests on an ad hoc basis due to resource limitations which makes it even harder for employees to be certain of the approval for such requests, especially at the employees' most pressing times. Thus, the Tripartite Standards on FWAs that was launched last year was timely. It specified the need for the supervisory level to be trained in managing employees on FWAs. We need to build a community of employers who are supportive of FWAs in each of the 23 ITM sectors for a start. In this light, I urge the Government to put in more resources to support our employers in providing such training. This will facilitate the process and ensure that our working caregivers, who could benefit from FWAs, are not deprived due to the lack of understanding and confidence by their supervisors in managing the flexible workforce.
Providing Short-term Leave
The composition of our workforce has also changed; there are more dual-income families as more women remain in the workforce. As such, more families are taking time off from work to attend to their family and personal needs. It is encouraging to learn from the Conditions of Employment 2016 that almost one in two employers are offering unpaid leave of more than one month to their workers, allowing them to pursue personal interests or to attend to family matters.
However, it was also found that some workers are reluctant to request for such unpaid leave as they worry about job loss while some will choose to drop out of the workforce entirely. By enabling workers who would otherwise drop out of the workforce to take short-term leave, companies would be able to increase their retention rate and achieve a well-motivated workforce, which can in turn improve companies' overall productivity. Companies can offer short-term leave spanning from a week to a few months. This will help the workers focus on their priorities before returning to the company when they are ready to contribute to the company's success.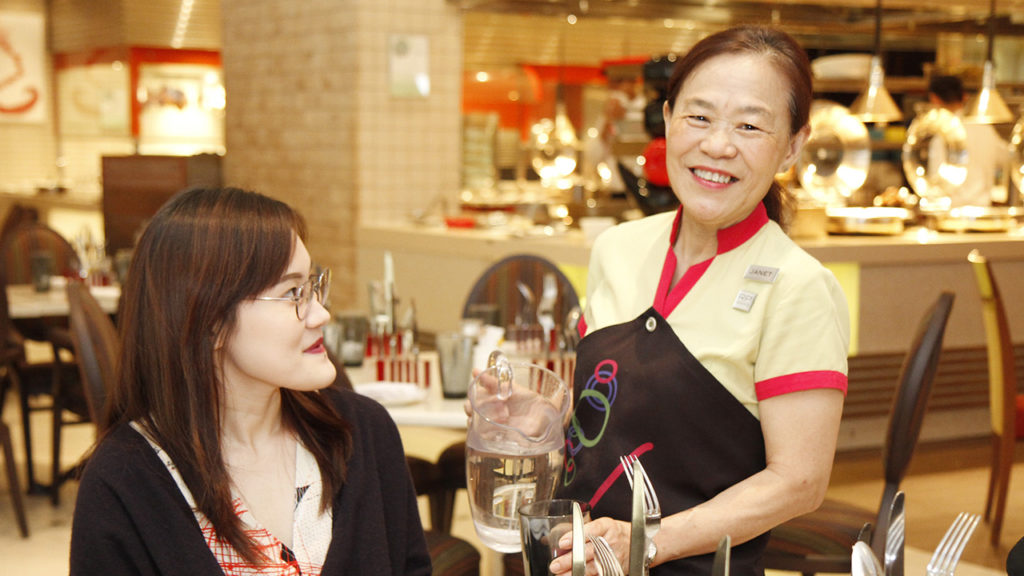 Organisations that have Corporate Social Responsibility (CSR) as  part of  their DNA  will be more convinced to provide the right for workers to request for unpaid leave especially for caregiving needs. Indirectly, such organisations are consciously making a difference to the societal-care beyond the currency of economy. Together with the Government, we can support our workers to remain in or return to the workforce by encouraging more employers to provide paid or unpaid short-term leave. Building a community of employers within each Industrial Transformation Map sector to truly embrace FWA will be the first step to making CSR everyone's responsibility.
Today, with technological advancements and increased connectivity, the workforce operates 24 hours, seven days a week and the practicality of nine-to-five is increasingly challenged. Workers are expected to multitask and be physically at work as evidence of them working in predominantly rigid work environments. This has resulted in a phenomenon whereby physical presence has become the measure of productivity. One needs to break away from this fallacy and embrace a paradigm shift before FWA can become an integral part of organisational character. There must be trust at every level of the organisation for FWA to work effectively. Though it takes time and effort to build such a reservoir of trust, it is certainly achievable.
This is a post by NTUC Central Committee Member and Chair of NTUC Women's Committee K. Thanaletchimi . Any extracts should be attributed back to the author. 2 February 2018.