This post is a contribution by Daniel Tan, Director, School of Interactive & Digital Media, Nanyang Polytechnic. Any quotes should be attributed back to the author. 1 July 2019.
When Soh Weng Heng graduated from Nanyang Polytechnic's (NYP) School of Interactive & Digital Media (SIDM) nearly 10 years ago, he was prepared to work primarily for digital media companies. But today, he is a user-experience designer at DBS Bank. His job involves looking at how to best design and create digital experiences on the web and with the bank's app.
And he is not unique. In the last five years, a significant number of our graduates have been involved in creating digital content or curating the digital experience for companies across sectors, whether banks, automobile companies, right up to government organisations. This digital media industry is seeing massive growth in Singapore and around the world. It is expected to be worth more than US$43 million by 2026.
Digital content started attracting mainstream awareness in the late 1990s with then ground-breaking animated movies such as Toy Story and the Prince of Egypt. These films showed a bigger audience how computers could create and animate characters and, yes, move audiences around the world.
Fast forward to today: demand for digital media professionals go far beyond the entertainment industry, especially with the dominance of social media networks.
With the need to attract and engage consumers amidst the digital clutter and noise, organisations have cottoned on to content storytelling. This strategy marries powerful storytelling, digital marketing and user interface design — and the digital media professional must deliver this positive user experience in multiple modes and channels, whether a single still image, animated or motion graphics, a video or even in a game.
Singapore took a brave step of entering this digital media world when it was still nascent. For 23 years now, I am glad to say that we have produced digital media graduates, some of who have gone on to work in not only major production houses in Hollywood, but also in the likes of mega Internet-era companies like Spotify, studios like DreamWorks and Lucasfilm and Ubisoft.
Our digital media graduates can hold their own, and go toe to toe with talent from the world in the global marketplace because they are thoroughly exposed to the confluence of skills that is digital media – it takes art, technology and design capabilities. We can code. We can deal with Virtual and Augmented Reality. We tell stories and make it gorgeous. We can do all this in while making sure it is a user- friendly environment too.
Our students have worked on real-world projects across the world. You might have heard about how Akshya Rameshkumar had a hand in Avengers: Endgame during her six-month internship in the US. Another NYP team created the bespoke design process at Rolls Royce showrooms. Yet others are producing digital media for Singapore's National Day Parade and the Prime Minister's National Day Rally.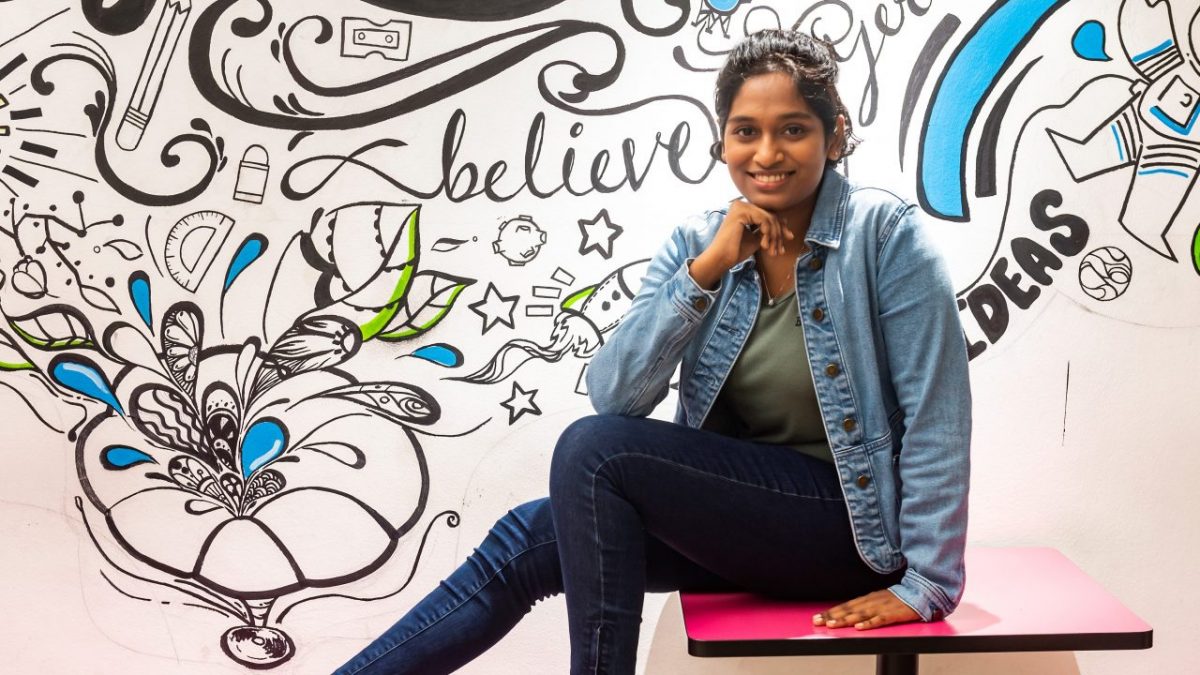 Also holding his own, alumnus Fadzuli Said went to Carnegie Mellon University in 2008 to study Entertainment Technology after graduating from NYP. He co-founded local games developer Mighty Bear Games after working at King – the company that developed Candy Crush.
Jackson Aw founded Mighty Jaxx International, a design studio specialising in developing art collectables. His company has worked with international brands such as Warner Brothers, DC Comics, Cartoon Network, MTV and New Balance. Mighty Jaxx was named Brand of the Year in 2017 by the Designer Toy Awards, while Jackson made it to the Forbes 30 Under 30 Asia list in 2018.
What the future holds
My clarion call to you is to take that step forward and follow that passion. This is the golden age of digital media. There is a need for a new breed of content storytellers who can create appealing user experiences and tell compelling stories digitally, interactively, and immersively, on any media platforms, for any industry.
As technology continues to advance and a generation of digital natives grow up seeking more high-quality content, the future looks bright for those who seek a career in the digital animation and media industries. For storytellers who live and breathe technology, a bright future awaits.