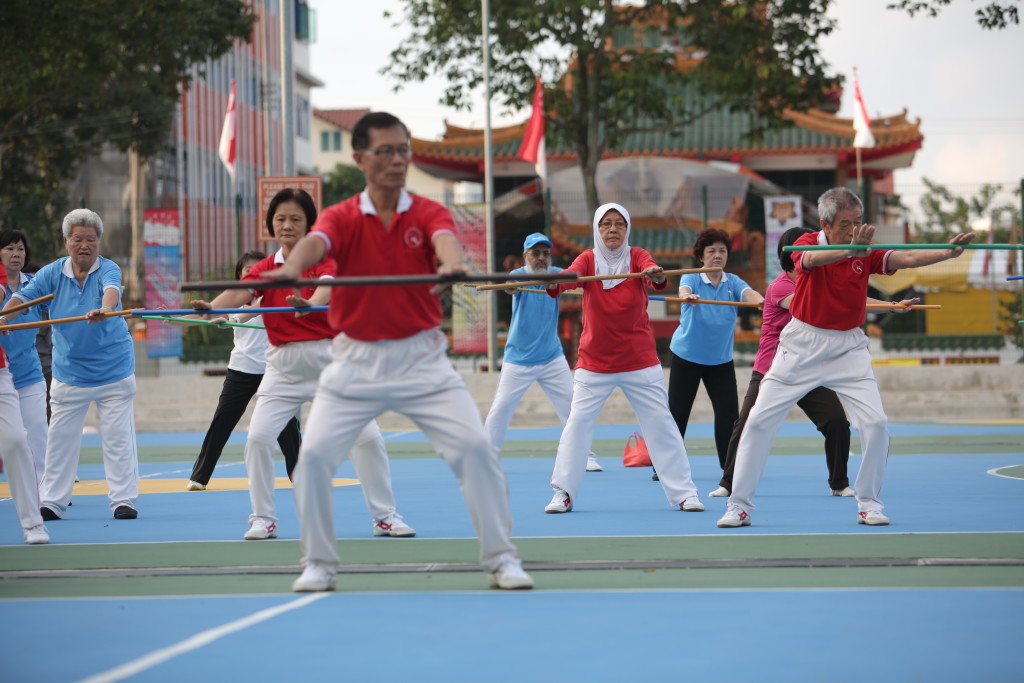 Mature and older workers in Singapore received a special announcement from Prime Minister Lee Hsien Loong today.
Singapore will legislate to raise the re-employment age from the current 65 years to 67 years announced PM Lee at the 2015 National Day Rally at the ITE College Central this evening (23 August 2015).
And he says the government will do it by 2017, after the coming election.
This year's National Day Rally also celebrates Singapore's 50th anniversary.
Working Longer
PM Lee told his audience that what many seniors really want is to age well and Health Minister Gan Kim Yong who heads the Ministerial Committee on Ageing will announce an Action Plan soon which would make Singapore a model for successful ageing.
However, Mr Lee says he wanted to give Singaporeans one "sneak preview" of the Action Plan report during the rally and he dwelt on the re-employment age matter.
He says many people in their 60s want to work longer.
PM Lee noted that the government raised the re-employment age to 65 three years ago and he noted that unions and workers are happy.
Employers too have accepted it, are adjusting and starting to benefit.
Mr Lee says while it is still too early to judge, but so far it seems to be working well.
Too Early To Stop Work 
But from the workers' point of view, PM Lee noted that 65 may be too early to stop work.
So workers want the government to raise the re-employment age and they want to keep working for as long as they are healthy.
Mr Lee says he hears this every time he attends a union function.
And he said, "I reply, Yes I agree fully. We need to do this but at the right time. We must give our companies time to adjust, to work out practical arrangements, so that re-employed workers can be productive and not a burden on their companies."
Mr Lee noted that the tripartite partners have been discussing this and he is happy to announce that they have reached an agreement on raising the re-employment age to 67.
NTUC's Efforts Have Paid Off 
Responding to PM Lee's announcement was NTUC's Deputy Secretary-General, Heng Chee How (pictured first from left) who has been in the forefront of championing for raising the re-employment age together with other union leaders from the Labour Movement.
Responding to queries from NTUC This Week, Mr Heng says he's heartened that the past 3 to 4 years of effort from the Labour Movement has paid off, ever since the re-employment age was last stipulated at 65 years old in 2012.
"The many rounds of negotiations between the unions, employers and the government have contributed greatly to this outcome. Union leaders have worked hard on the ground to bring across the concerns of the mature workers to management, and their hard work is greatly appreciated. The tripartite partners have been collaborative in this process and do acknowledge that mature workers are able to continue contributing their experience to the companies. This collaboration is the key to why tripartism is successful in Singapore", emphasised DSG Heng.
DSG Heng called on all parties to work together towards improving the employability of mature workers, through encouraging them to upgrade their skills and knowledge.
That's because every mature worker can be an evergreen worker as long as he works hard and ensures that he remains relevant to a changing economy.