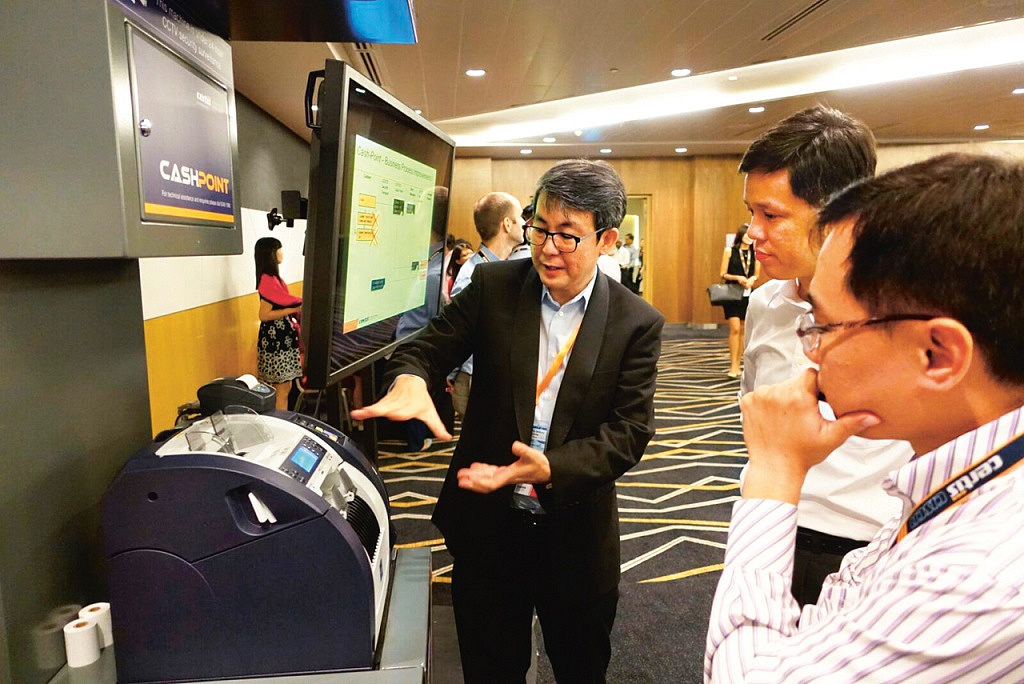 Buyers of security services should practise best sourcing immediately, and base procurement on performance and quality rather than price even before the Progressive Wage Model (PWM) becomes a mandatory licensing requirement for the security sector on 1 September 2016.
The Union of Security Employees (USE) Executive Secretary Steve Tan urged this at a seminar organised by USE and Certis CISCO Security on 8 October 2015 at the Suntec City Convention and Exhibition Centre.
As a major buyer of security services, the public sector was also called upon to take the lead and focus on outcome-based sourcing to improve their operations and reliance on manpower.
"More can be done even before licensing kicks in, and we hope to see more service buyers and security agencies working together to come up with sustainable solutions for their businesses, with welfare of their security officers in mind. We strongly feel that the public sector, being a major procurer of security services, should take the lead and set the standards for the industry to follow," said Mr Tan.
About half of the 200 participants at the session were from the public sector.
An Example To Follow
The event saw Certis CISCO share how it has applied an operational framework called Business Process Re-engineering and Operations (BPRO) and an operating philosophy called M3 (Man-Machine-Method) to its security services for Far East Organisation (FEO), increasing productivity and efficiency and lowering the reliance on security officers without compromising the level of security. FEO has also leveraged Certis CISCO's Integrated Security Management System, deploying it across 13 shopping malls and saving the organisation 15 to 30 per cent in manpower headcount reliance.
"We are very pleased to see real examples of how best sourcing practices have resulted in positive, tangible outcomes for security agencies, buyers and very importantly our security officers … This is a clear example of how good partnership,  together with investment in technology will help better manage total cost. In contrast, high reliance on manpower will lead to higher total cost over the long term," said Mr Tan.
Additionally, Certis CISCO has increased the basic salary of their entry level officers by about
24 per cent after a wage review exercise in May 2015. Security officers deployed at FEO malls also receive an incentive when key performance indicators set by FEO are met, and when they receive compliments by members of the public or awards from FEO.
"Hopefully, more service users will opt for best sourcing which will lead to outcome-based standards of service. With higher efficiency in daily operations, the security industry will be better poised for PWM and enable security officers gain better employment conditions, better pay and better opportunities to upgrade themselves," said Certis CISCO President and CEO Paul Chong.
What is Best Sourcing?
Best Sourcing is the practice of service buyers awarding service contracts based on performance and quality, rather than on price. In doing so, they get more reliable services and better value for money. At the same time, outsourced security workers benefit because security companies focus on delivering quality services instead of offering the lowest price. The companies also provide better employment terms and conditions in order for workers to be more motivated and perform well. (Credit: Ministry of Manpower)
(Source: NTUC This Week)