As a self-confessed shopaholic, grocery shopping never fails to bring out my inner aunty.
Somehow, scoring the best deals, freebies, and rebates makes me dizzy with happiness.
So, imagine my joy at discovering that the FairPrice Group has some truly amazing May Day deals for NTUC union and Link members!
The timing couldn't be more perfect with the cost of things so high nowadays.
Deals start from 27 April 2023. Now time to grab your recycled bags and appetites and go!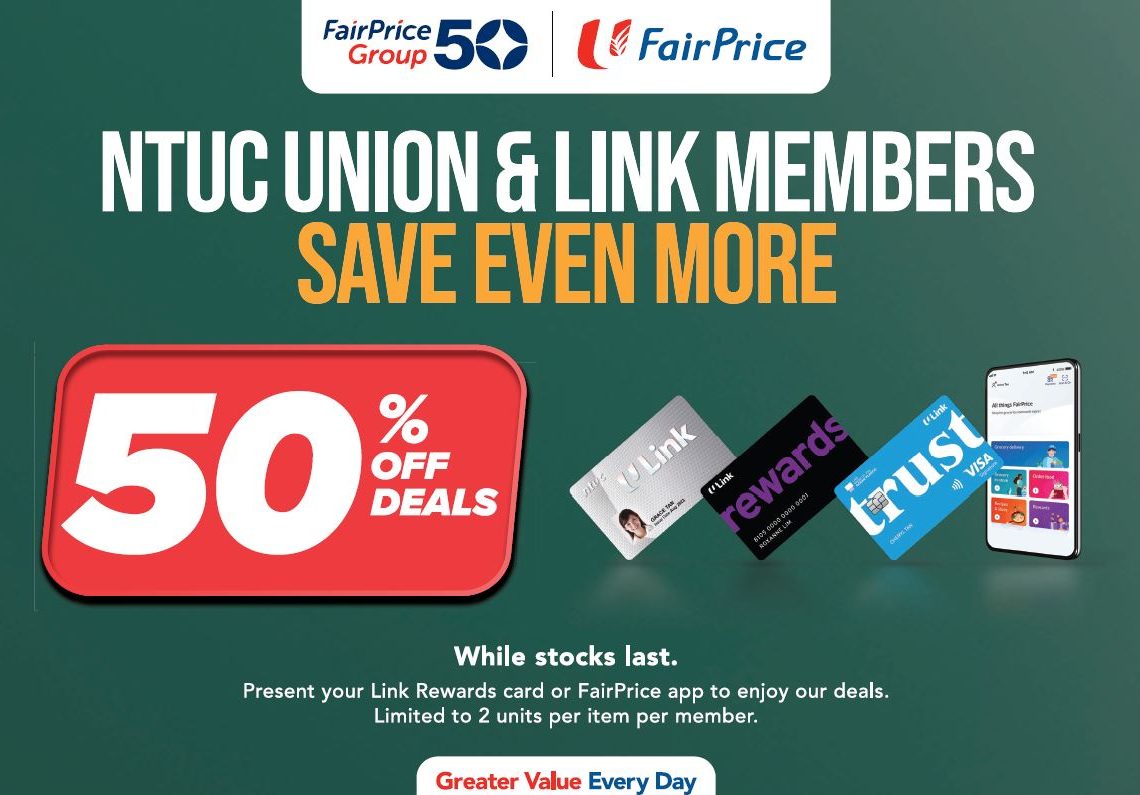 1. Weekly FairPrice Discounts on Essential Items
Who doesn't love 50 per cent discounts? Even better when it's on items you need day in, day out.
Pro tip: Switch your shopping days to Thursdays. Because for the next four weeks, starting 27 April 2023, NTUC union and Link members can enjoy 50 per cent off selected essential goods!
Discounts are available at all FairPrice supermarkets, including FairPrice online, so you won't miss out no matter how busy you are.
Now, I'll let you in on a big secret: the first item on sale for the 27 April to 1 May 2023 week is…rice!
You can either bag the 10kg Golden Phoenix Thai Hom Mali Rice at $13.45 (usual price $26.90) or 5kg FairPrice Homebrand Golden Royal Dragon Thai White Fragrance Rice at $5.90 (usual price $11.80).
Simply pay with your FairPrice app or Link Rewards card to enjoy the discounts.
But do go early, as you can only buy two units per item while stocks last.
Not an NTUC union or Link member yet? Sign up here today.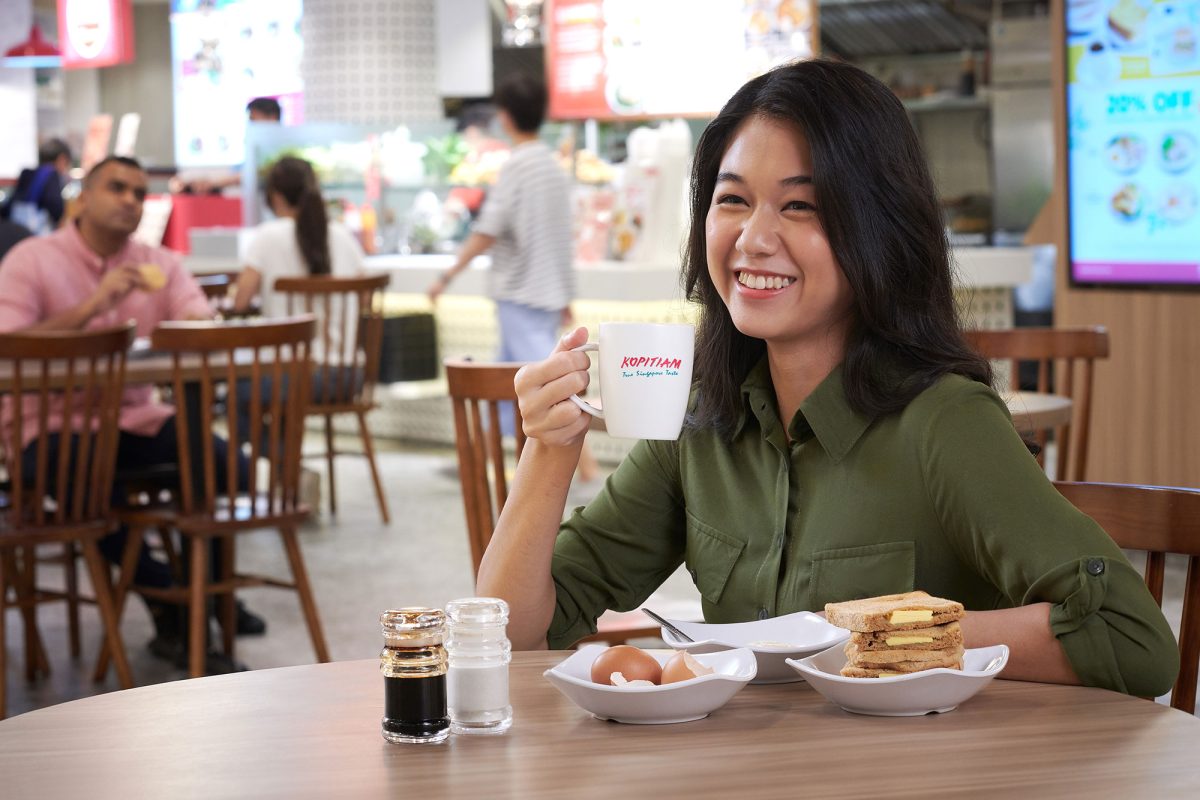 2. Kopitiam Discounts on Hot Kopi and Teh

Many working adults like you and me can't start the day without kopi or teh.
So, with kopi or teh now going for only 50 cents a cup at all participating Kopitiam outlets in May, it's so much easier on your wallet to stay alert all day.
From Kopi O to Teh C, you'll be happy to know that it's 50 cents for any variant you like.
Pro tip: Although it's limited to one cup per customer, you can always buy it at different times of the day, especially before that two-hour meeting.
Again, it's only for NTUC union members, so sign up now if you haven't already done so.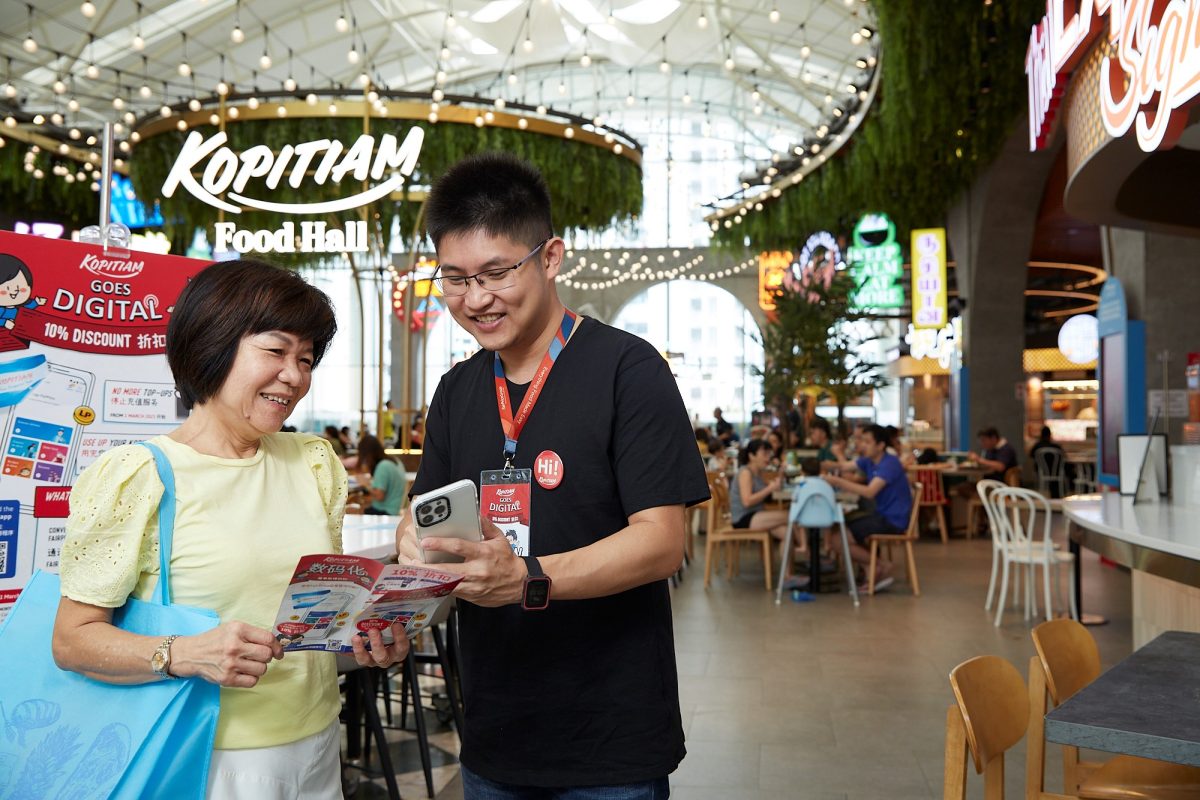 3. FairPrice App E-voucher for New Users

Not using the FairPrice app yet? Boy, have you been missing out.
When I shop at FairPrice now, the app automatically uses my Linkpoints to offset my purchases. It gives me the 8 per cent Just Wine Club discount on my bottles.
Also, when I tapau my favourite cai png at Kopitiam, I get 10 per cent off.
Another reason to download the app: Sign up as an NTUC union member from 1 May to 31 July 2023 and receive a $2 e-voucher.
Pro tip: You no longer have to carry cash; grab your handphone, and you're ready to go.
Download the FairPrice app on Google Play Store or Apple App Store.

4. Trust Card Freebies for New Cardholders
If you haven't applied for a Trust card, now may be a good time ― you'll get additional savings on these May Day deals.
People have told me you can enjoy up to 21 per cent annual savings using the card at FairPrice supermarkets and Kopitiam.
Pro tip: Apply for a Trust card in May 2023 and get a free 400g Milo soft pack worth $4.90. Plus, whenever you spend $50 at FairPrice or Kopitiam from 1 May to 15 May 2023, you get a free bag of yummy FairPrice potato chips.
If you shop as much as I do, you'll know that not many cards offer such great savings.
I don't know about you, but I'll get my card right after I finish writing this.
Click here to apply for a Trust card today.

A Mission to Keep Prices Low

As I was hunting for deals, I found out the reason why FairPrice Group has such great deals.
It's been the NTUC social enterprise's social mission for 50 years to keep the prices of essentials low, so all of us can maintain our standard of living even with today's high costs.
NTUC Secretary-General Ng Chee Meng put it this way: "May Day deals like 50 per cent off rice at FairPrice and 50 cents for kopi and teh at Kopitiam for union members are part of ongoing and concerted efforts to help Singaporeans cope better with the rising cost of living.
"This is projected to provide savings of more than $2 million for the month of May."