The Covid-19 pandemic unexpectedly entails a new normal – working from home.
Work zoom meetings and online classes for children are now daily occurrences. Unfortunately, the risk of burnout among working adults has also increased tenfold. But how do we keep our mental health afloat while we stay at home? Here are six tips to ensure you are at peace of mind while working remotely.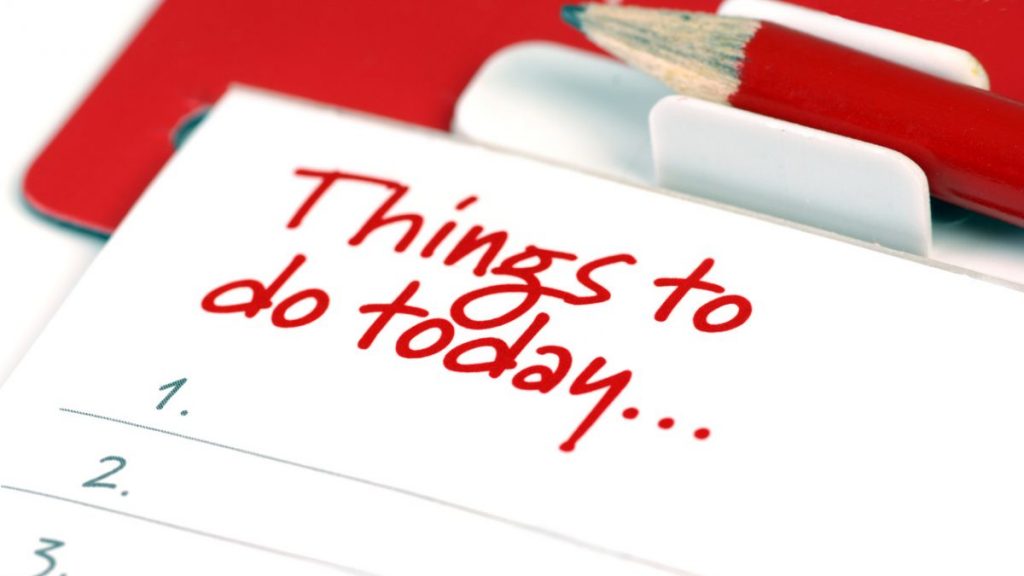 Attach, Detach
Scheduling proper work hours (and sticking to them) helps to regulate your everyday routine, and affects your mental health positively. It helps to improve your focus and concentration, and alleviate work anxiety.
Setting a work routine with set hours gives you time to focus on the tasks at hand, as well as an opportunity to focus on yourself outside of your working hours. After all, we all need some self-care after working the entire day.
When you set a clear distinction between work and rest, you give yourself ample time to focus and pursue activities you enjoy.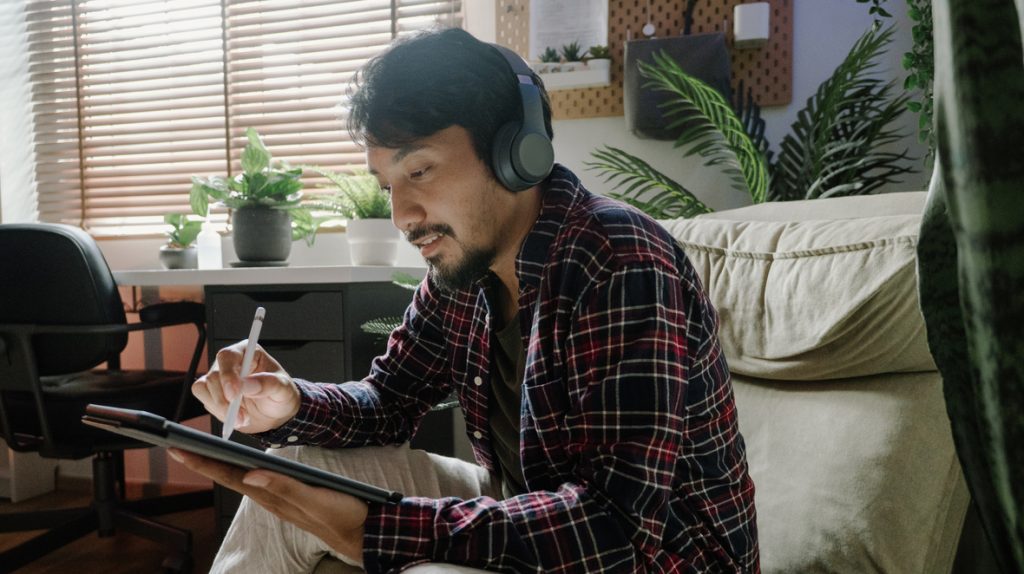 Tune out, Tune in
Struggling to focus while working at home? An effective way to stay focused and boost your mood is by putting on ambient music.
Studies suggest that music helps in lowering cortisol (stress) levels. Also, research has found that background music can aid in focus while working and learning.
Apps such as Tide offer a variety of sounds such as beach waves and even cat purring to lift your mood and enhance your focus.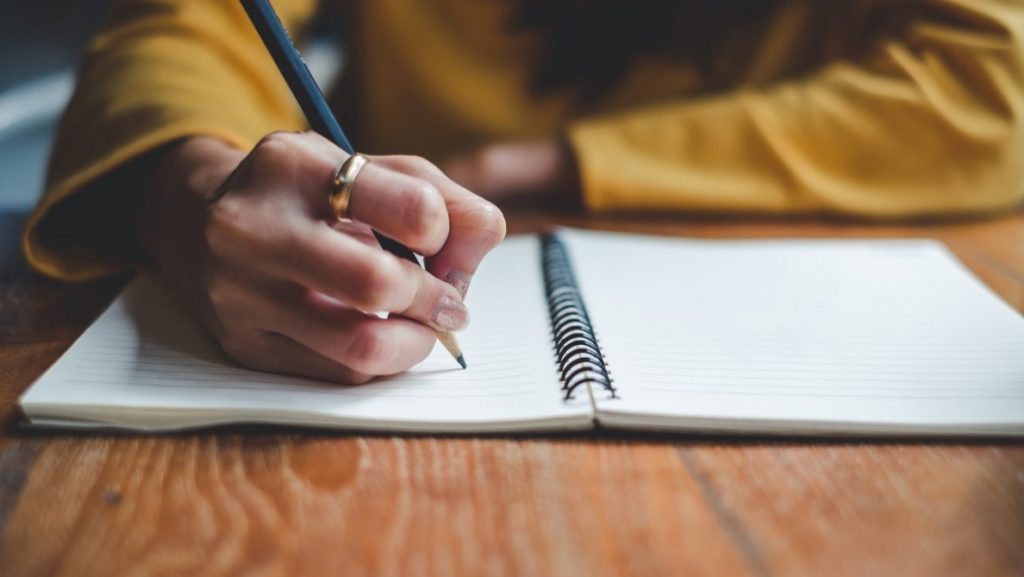 Pen Those Thoughts
In the age of smart devices surrounding every nook and cranny of life, the refreshing pen and paper may offer you some comfort as you navigate working from home.
It is indeed frustrating for us to be stuck at home when we have been so used to heading out and hustling on the go. The change in environment may leave some feeling stressed, anxious and perhaps in limbo.
Journaling your thoughts and daily activities will help in letting out those emotions in a healthy way. Studies have shown that journaling has positive effects on brain processing, memory and even the immune system.  
Furthermore, an experimental study conducted by Michigan State University concluded that penning down feelings can aid the brain in reducing worry. Therefore, journaling is a great way to manage your emotions and help boost your mood.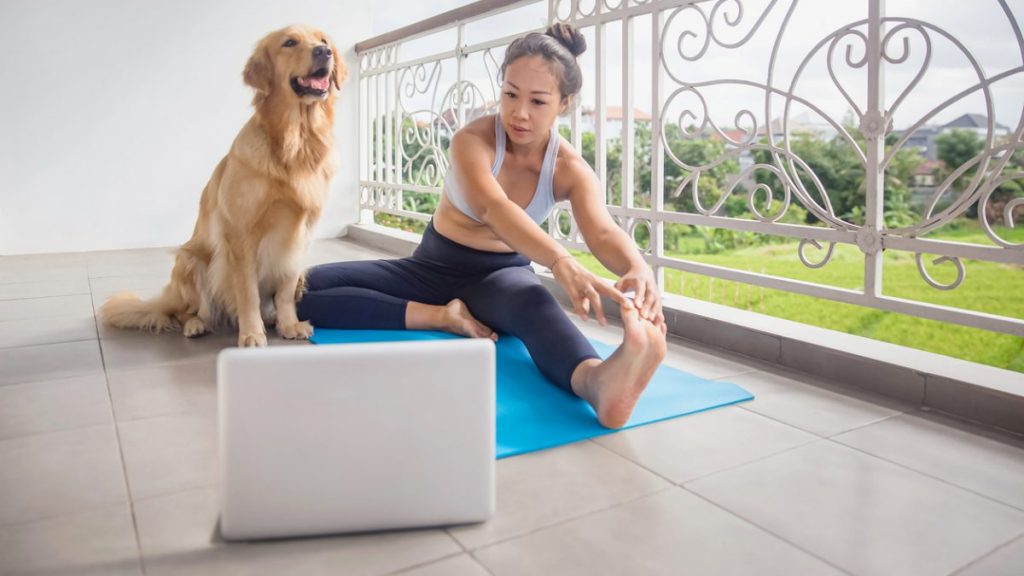 Get the Blood Pumping
 Sitting at the desk for long hours isn't ideal, but unfortunately, it has become the norm during this period of staying at home.
While watching Netflix and snacking on your favourite food sounds tempting, getting up to walk your dog or taking a stroll around the block is a lot more beneficial to your mental health.
Countless studies have shown that exercising greatly helps in releasing dopamine and serotonin, the hormones responsible for improving your mood. In turn, you are more motivated to get things done when tasks are given.
Putting in just 30 minutes of moderate-intensity exercise will help keep your body and mind in great shape, so filter in time to get some movement done when you take a break from work.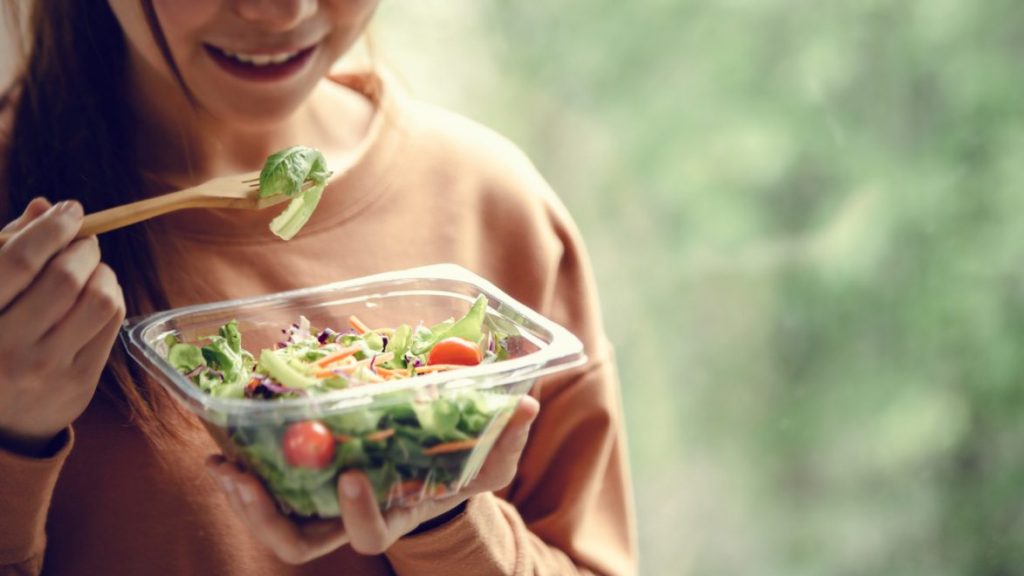 You are What You Eat
This adage rings true when we discuss food and mental health.
Eating a healthy diet encompassing your five-a-day fruits and vegetables benefits your physical and mental wellbeing.
And before you reach for the sugar-laden snack while working, keep in mind that a diet high in refined sugars is correlated to impaired brain functions, as well as elevated symptoms of mood disorders such as depression.
While working, snack on "brain foods" such as berries and dark chocolate. Both have been shown to reduce inflammatory stress on the body and boost memory skills by promoting brain plasticity.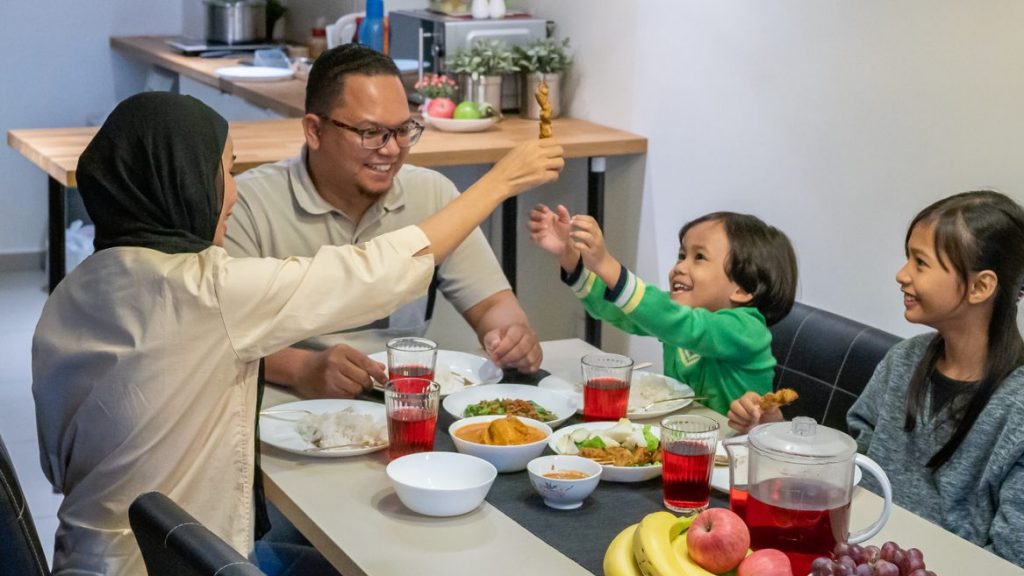 Disconnect Online, Connect Offline
There is no doubt that human beings are social creatures. We are made to actively communicate and cooperate for survival.
While this may be difficult to do while confined at home, connecting with our loved ones is one of the best ways to ensure all of us are doing alright.
When the work day is done, take time to talk to the ones you love.
Arranging a check-in on family members and friends at a set time of the day promotes a healthy routine as discussed previously. It also gives you opportunities to listen to different perspectives and gain useful advice on problems you may be facing while working from home.
We might not have had as many opportunities to connect with our immediate family members before the pandemic. Now is the best time to do so.