Website spoofing, identity theft, malware, and phishing emails.
Anyone connected to the vast, digital world of the internet would undoubtedly have encountered a couple or more of these malicious cyber threats in one form or another.
These threats ignited 29-year-old Teo Peck Gek's passion for the realm of cybersecurity.
The security engineer with Singtel had witnessed firsthand the inconvenience and financial stress such crimes had caused her friends, family and even herself.
"I became curious about how these scams work and how companies are working to mitigate these issues," she shared.
An Uphill Journey
But her journey to enter the sector was not without its challenges.
Even though she was equipped with a diploma in multimedia & infocomm technology and a degree in computer science, finding an employer who would allow her to dabble in the world of cybersecurity was difficult.
Peck Gek recalled applying for numerous junior contract roles in cybersecurity. The positions typically involved a year of on-the-job training. After that, they were supposed to lead to permanent employment with the company.
"However, it seemed like only people who were experienced in cybersecurity would be able to get through the preliminary round of interviews," she said.
She attributed many missed opportunities to not having a cybersecurity background, a Certified Ethical Hacking (CEH) certification, and not having covered the relevant courses in her degree.
"Even the junior positions required two to three years experience in cybersecurity roles," she lamented.
While Peck Gek shared that she managed to secure her current role through networking, the challenges she faced were not unique to her.
A recent study conducted by the National Trades Union Congress (NTUC) and Singapore University of Technology and Design (SUTD) found that more than half (56 per cent) of youth respondents felt that career opportunities were one of the most significant challenges that they faced.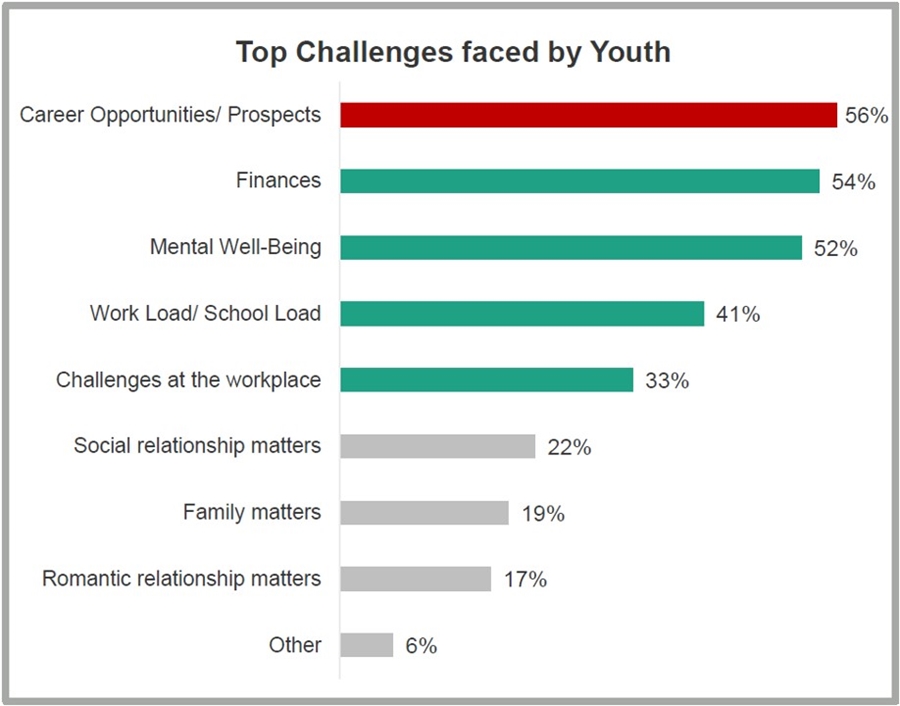 That same study also found that internships and employment opportunities were youths' fourth biggest concern.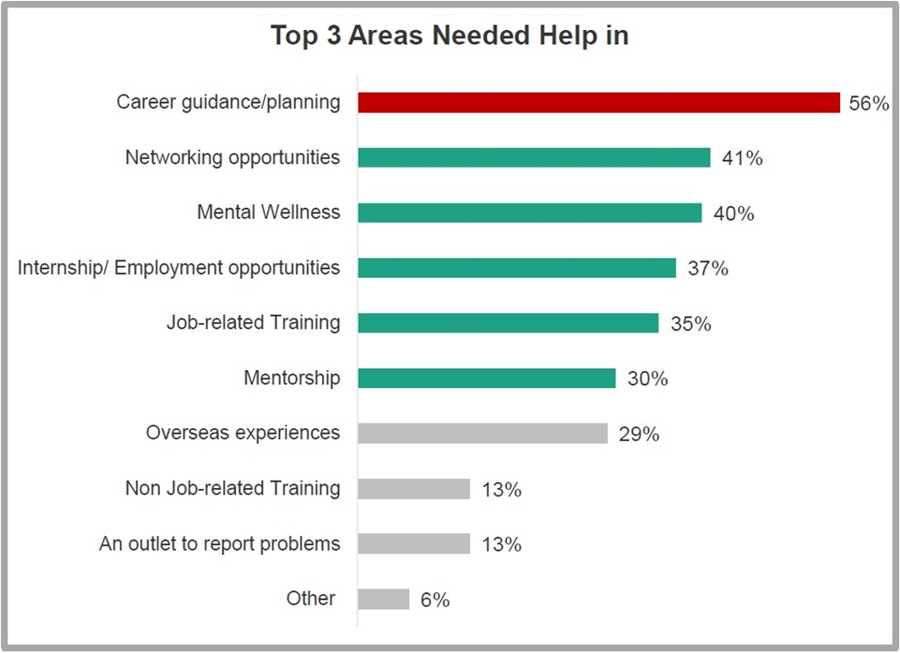 Recognising these challenges facing youths, NTUC wants to engage more youths to understand better their work-life aspirations, finances, and mental well-being.
This is where the NTUC Youth Taskforce comes in.
Youth Taskforce
Officially launched on 23 July 2022, the NTUC Youth Taskforce seeks to engage some 10,000 youths between the ages of 18 to 25, allowing NTUC to then serve their needs better and support them in their careers.
The taskforce will organise a year-long series of engagements to gather insights from these youths as they plan and balance their careers with their work-life aspirations.
The NTUC Youth Taskforce will then share their findings, recommending how the Government can better support youths as they transition from students to working adults.
More information on how youths can participate can be found on the Youth Taskforce's website.
Go Beyond Your Degree
Meanwhile, Peck Gek advises other graduating students not to rest on their laurels after securing their degrees.
Especially for those looking to build themselves a career in cybersecurity, she urges them to take up professional certification in CEH if they have not already done so.
She said: "You may be fighting against thousands for that position. However, suppose you use that time to get your professional certification. In that case, I dare say that out of the thousands of applicants, perhaps only a hundred will have that certificate.
"Be in that hundred."