The family environment has certainly changed over the years. Stay-at-home mums and working dads are no longer the norm. As more mothers enter the workforce, having a hands-on father is more important than ever. But for dads working in the technological space, where things move at lightning speed, balancing career and family can be challenging.
Meet the digital dads behind Shopee, a leading online shopping platform in Southeast Asia and Taiwan: Lim Teck Yong, 37, father of one, and Head of Regional Operations & People Team; 38-year-old Kavan Sito, dad-of-three boys, and Regional Head of Customer Operations and Trust/Safety; and Reagan Chai, 36, Head of Regional Business Intelligence, Regional Finance and Regional Business Development, also dad to a young daughter.
We talk to these three tech dads about raising kids in the digital age, switching off in an "always on" culture, and their hopes for the future.
What is your usual day like?
Kavan: My workday begins with reading and replying to all my messages and emails. I then spend the rest of the day attending both team and individual meetings. Mentorship is a big part of my day, so most of my time is spent providing guidance to those in my team.
Reagan: At any point in time, there are approximately 15 to 20 projects that I am actively looking into. My day revolves around finding solutions to these issues and moving the projects forward. This takes on three formats – meetings and discussions with colleagues; reading and replying to emails; or just taking the time to think about issues at hand.
Teck Yong: I usually come in before my colleagues and use that precious, quiet time to plan and prioritise my tasks for the day. Compartmentalising time has helped me manage my time more efficiently and I follow my calendar closely. My team and I also aim to keep meetings short and productive and only involve those who need to be present.
If I'm not travelling, I have dinner at home with my family and spend a bit of time with my daughter. She usually likes to practise her show-and-tell. When she's asleep, I'll start my second shift.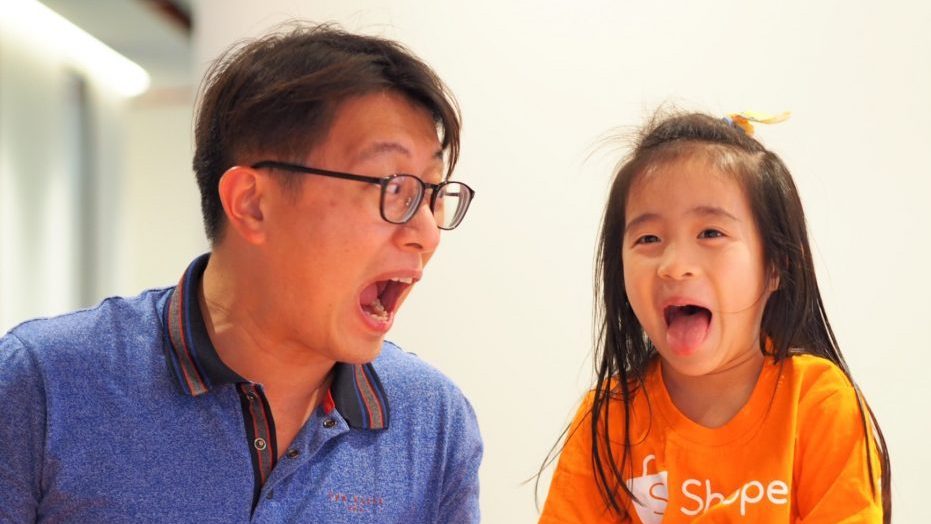 What are some of the biggest challenges you face as a working dad in the tech industry, and how do you overcome them?
Teck Yong: Working in the tech industry, especially in a fast-growing company like Shopee, means that it is a challenge to "switch off" from work. Issues might arise anytime, anywhere. These include bugs with the system, urgent user feedback about orders, and the high contact rate through our customer service channels.
It was challenging in the beginning but as the brand became more visible and omnipresent, my family also became more excited and understanding. My daughter even started asking their friends whether they have used Shopee and if there's any problem, she can tell her dad.
Kavan: I think one of the biggest challenges is being able to spend quality time with my children during the weekdays. Between balancing work and fetching them from school, it's sometimes hard to find a window for family time.
Reagan: Firstly, it is figuring out what's important and focusing on it. There's so much going on every day and constantly navigating through this chaos to prioritise important tasks is a big challenge. I constantly push myself to take more risks and to be creative with ideas and push the boundaries.
How has technology influenced the way you raise your kids?
Kavan: I think, more than ever, it's important to recognise the impact that technology has on kids. As a parent, it's my responsibility and duty to allow my kids to consume technology in a controlled manner. I hope to be able to inspire them to be creators instead of just being passive consumers.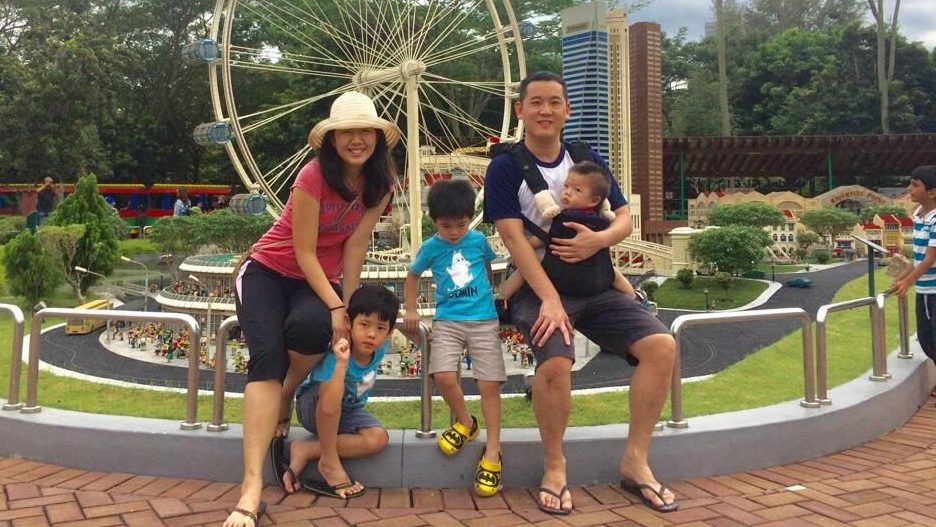 Reagan: I think technology is such a big constant in our lives and it does not make sense to try to resist it. I think it's more about finding a nice balance, to be able to use technology in a beneficial way. That has always been my guiding principle.
Teck Yong: It's amazing to see how technology has changed the way we live and work. I think that while we should embrace new technology, it's important to be aware of the past and know how we got to where we are today. In fact, I recently bought a film camera for my daughter to show her what the world was like before smartphone cameras and digital cameras.
What are some of the life lessons you have learnt that you want to pass on to your kids?
Teck Yong: As a parent, I hope for my daughter to be resilient and passionate about the goals she sets out to achieve. The world of tomorrow is complex and competitive. I would like her to develop perseverance and work hard. If she fails, I want her to be determined to try again, even in the face of challenges. For my Operations and HR teams in Shopee, we went through this over the past 3 years. The initial year was tough and seemingly impossible. But we worked as a team, pushed on and now we are still fighting.
I want to encourage my daughter to first identify something she really likes and makes her happy. For now, that's ocean animals. As part of her dream to become a marine scientist, we took the chance to get her to learn to swim. It's been tough on her, but the thought of diving in the ocean keeps her going. I hope this will help to develop her grit.
Kavan: Hard work, perseverance, passion and being thoughtful to people are important traits to have in both the workplace and in life.
Reagan: Timeless lessons such as integrity, having high standards, perseverance and humility.
What do you hope for your children in the future?
Kavan: I hope for them to lead happy and productive lives.
Teck Yong: I hope the same drive that pushes us to innovate from film to digital camera, to explore the depths of the ocean, and to innovate in technology, can continue to power her young mind forward.
Reagan: I honestly believe that happiness is not a permanent state, it is something that is fleeting. So, I simply hope that she can grow up to be content and to be wise.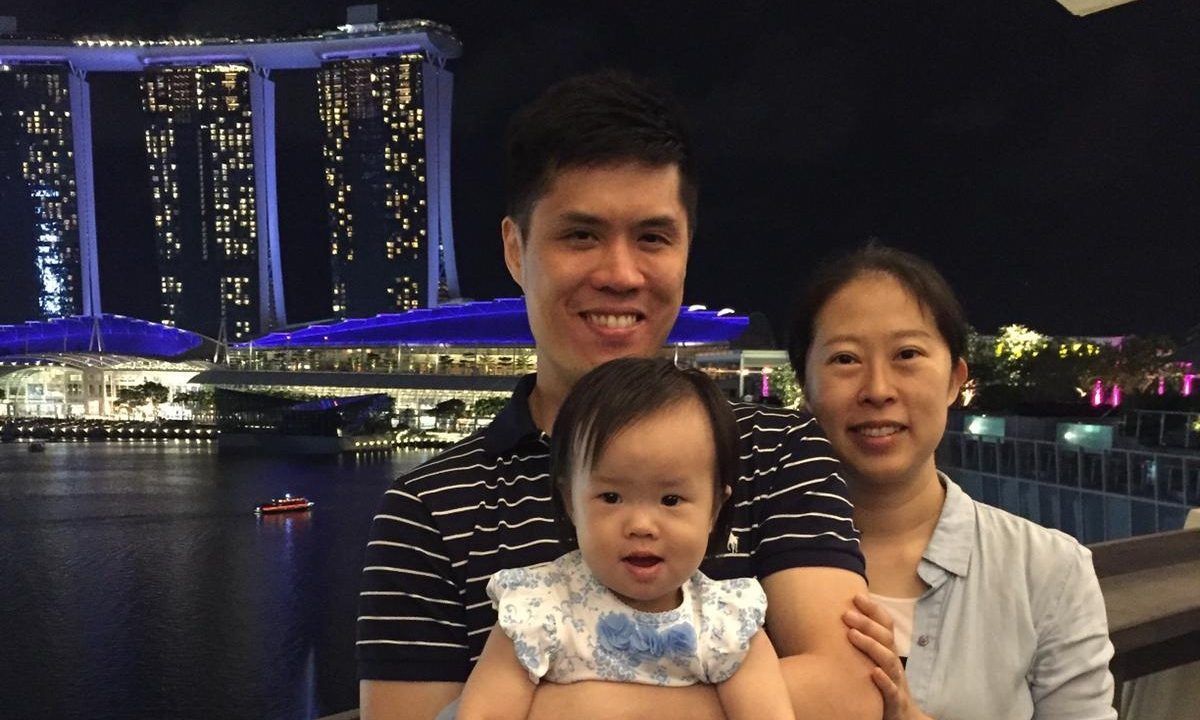 How do you imagine the world your children will be living in – 10 or 20 years from now?
Teck Yong: It would be a highly connected world, one where e-commerce plays a major role in everyday life.
Kavan: I think my kids will have to work a lot harder than my generation did. Technology will become more prevalent, especially with Artificial Intelligence (AI). Jobs will increasingly become more complex as AI takes on more simple and repetitive tasks. To thrive, my kids will need to constantly upskill themselves in order to keep up with technology trends.
Reagan: I think it is very hard to predict the future, but based on what I've read, we will be more connected, technology will be more intelligent, more things will be automated, and people will have to learn to use robots in order to stay competitive. At the same time, I am certain that some things will remain important, such as the need to have deep and meaningful relationships with others, working hard to move forward in life, and being a good person with moral values.
Any advice for other dads on how to balance work and family life?
Reagan: The quality of interactions with your kid is more important than the quantity. My advice is to be 100% present when you are with your kids, and make sure every interaction is meaningful. Health and nutrition are also very important, as it affects everything you do. It makes you more productive, gives you more energy and makes you happier. Finding time to exercise and prioritise eating well are important.
Teck Yong: Prioritise getting work done efficiently and effectively and then getting home on time daily, so that you can spend some time with your family. While you should aim to spend quality time with your family, also remember that the amount of time you spend with them is equally important.
Kavan: I think being able to compartmentalise is an essential skill so that you can spend adequate time with both family and work. It's also important to know when to "turn off"!
How would you define success?
Teck Yong: Success is about outdoing yourself and achieving what you never thought was possible.
Reagan: To be able to look back at my life and be proud of what I have done.
Kavan: Simple – being happy.