An ageing population is something many countries are facing, and Singapore is no stranger to it.
Thanks to better healthcare and living conditions, we now have an estimated lifespan of 83 years. Many of our seniors are still active with work.
The employment rate of workers aged 65 and above rose from 16.4 per cent in 2009 to 27.4 per cent in 2019, according to the Ministry of Manpower.
I recently got to know a couple of elderly people from my neighbourhood who are still working past their retirement age.
Naturally, I wondered why they chose to stay in the workforce instead of spending their silver years relaxing at home. And here is what they said:
---
Gan Yi Zhuan, 72, Watch Shop Owner
Born in the baby boomer years, Yi Zhuan had at least a few years of education before going out to work. She was an employee with watch manufacturer Titoni when she was younger.
"I met my husband when we were colleagues in our previous company. Sixteen years ago, our company decided to relocate to Hong Kong. Both of us are part of the batch of employees who were near retirement age and were asked to leave the company," she said.
Yi Zhuan left the company and with the savings she had, she opened a watch repair shop in a market with her husband.
She still operates her tiny shop today, with her husband working on the repairs.
"We don't make much money, but we are happy working. If we retire, we will lose this joy," she said.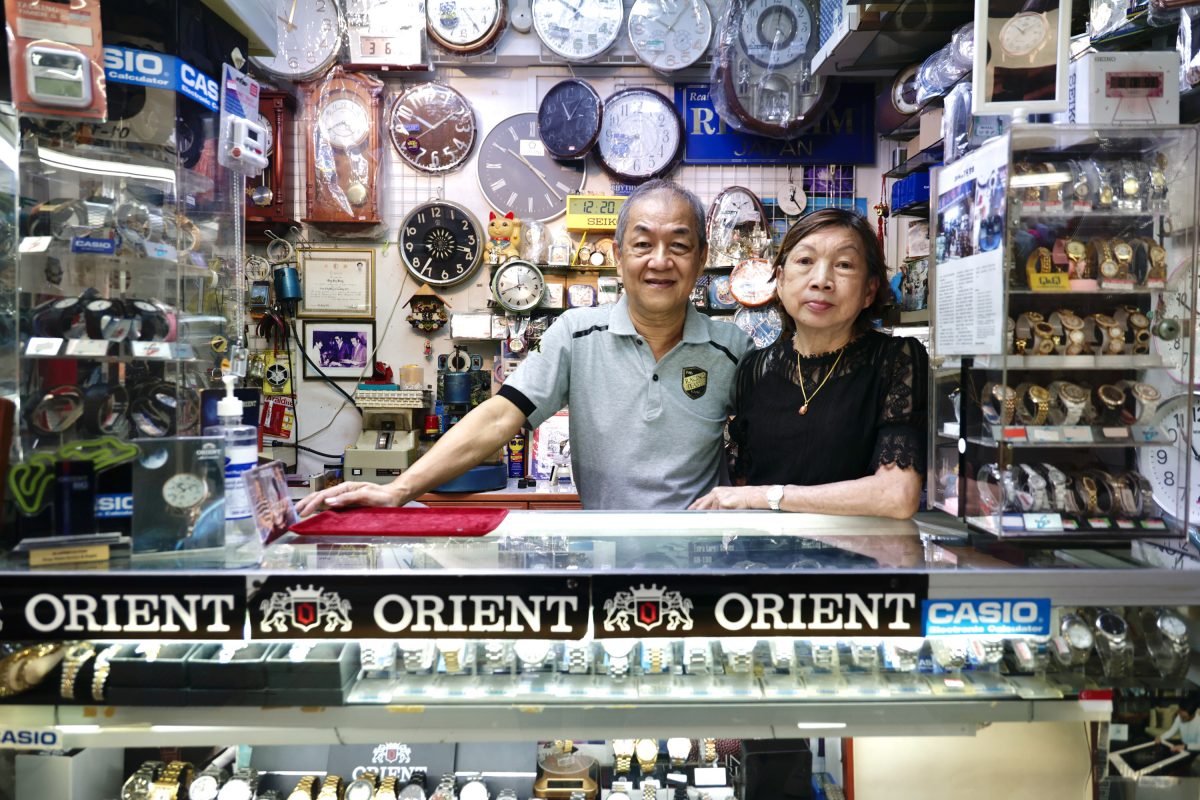 ---
Joyce Tham, 66, Executive Assistant
Joyce is an executive assistant to the president of a tech company.
Over the years, many of her colleagues left the company, either because of retirement or other reasons.
Subsequently, younger co-workers joined the company with different ideas and spoke in jargon she could not understand.
Joyce had a hard time coping at first but decided to stay on despite harbouring the idea of leaving the company too. 
Her perseverance paid off as she has since learnt to keep up with her younger colleagues. She even helped her younger superiors refine their ideas using her vast industry experience and people skills.
She also recently learnt to conduct online meetings and found the work from home experience refreshing.
"Never have I thought that working from home was possible until now," Joyce shared.
"The world is changing so fast, but I don't want to retire because working keeps me sharp. Many of those in my generation can still work actually. We just need understanding bosses and more flexible hours," she added.