Zahrah Abdul Wahab will not describe herself as IT savvy, but she will readily tell you all about her meals with friends, outings with family, and holidays through her own private online social network. Be it an Instagram post, Instastory or Facebook status update, the 59-year-old is as connected as the rest of us, perhaps even more so.
"I have many different mobile apps on my phone and they are all available at my fingertips. It makes life a lot easier and more efficient," said the customer service manager in an oil and gas firm.
What started as curiosity to know more and keep abreast of the latest trends soon became a part of life.
"It started with curiosity when I saw people begin to shop online. My initial skepticism about giving out my credit card details went away as the cyber talks and lessons I attended shared how banks have been making online transactions safer with features like message alerts.
"I now shop a lot online and enjoy the ease of not having to walk to the shops with platforms like honestbee and even using apps like Carousell to buy and sell things online. I also really enjoy the added convenience of being able to do my banking transactions online, cashlessly," said Zahrah.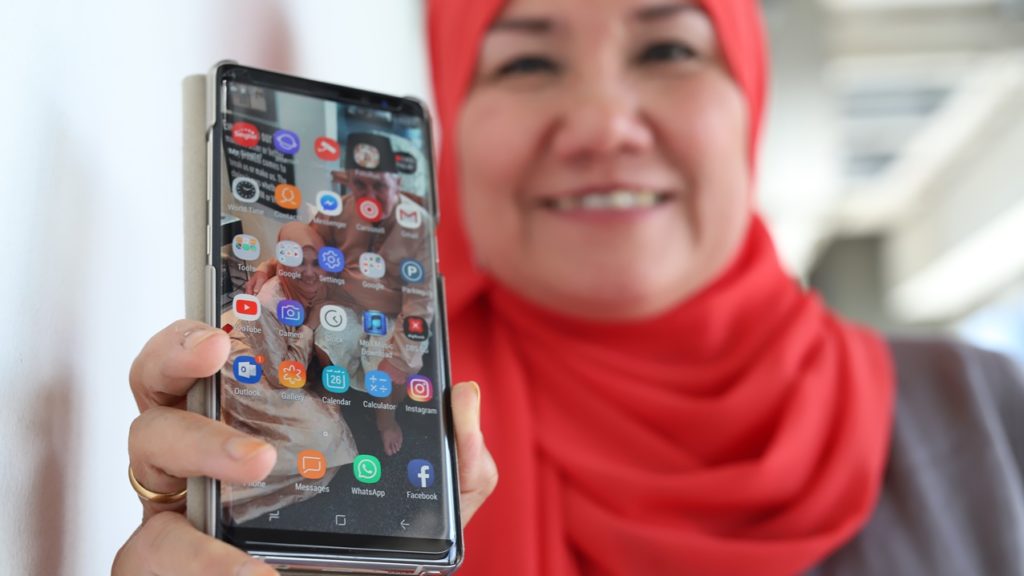 Giving Back as a Cyber Guide
With her three kids all grown up, the Metal Industries Workers' Union member has been spending her free time volunteering as a cyber guide with NTUC's U Live community for senior union members and retirees.
"I wanted to give back to society but do so differently by getting involved with IT and helping seniors make use of apps like Whatsapp to communicate with their friends and family.
"Pioneers particularly seem to be afraid of high-tech gadgets, but if we can share with them the advantages, such as how convenient, efficient and how they can help them save money, they will slowly be able to catch on. There are so many things we can do with an app like Whatsapp and I will show them all the different functions so that they can enjoy using it," said Zahrah.
Come 3 November 2018, Zahrah will be one of the cyber guides at the U Live Symposium 2018 taking place at the Lifelong Learning Institute. Together with other digital experts, she will be helping seniors get acquainted with smartphones and learn how to use applications like Whatsapp and Facebook to keep in touch with friends and family.
"Convincing seniors to step out of their comfort zones may be the hardest part, but my top tip is to let them know the benefits of using technology and how it can especially help them save money too.
"I'm not perfect, but I want to inspire others through the activities and learn new things from them," she added.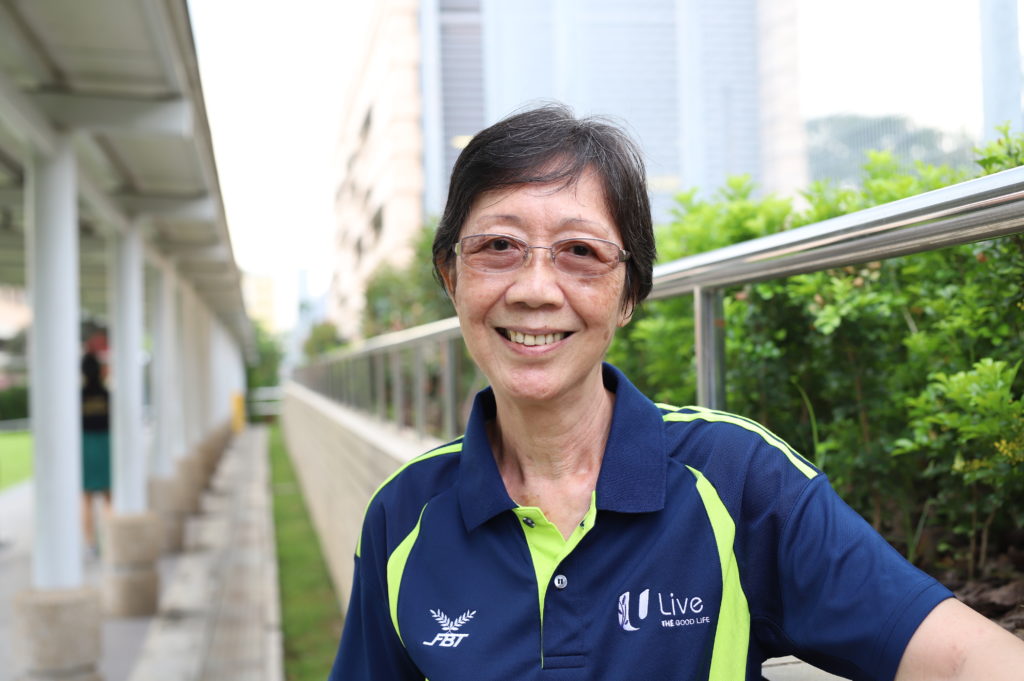 Sharing the Joy of Learning
"All my friends were already on smartphones and communicating through Whatsapp and I had to keep up," said 69-year-old Lee Yoke Yin, who only started using a smartphone when she retired in 2014.
"Prior to my retirement, I was not into IT stuff like using a smartphone. But the youngsters in the office were telling me that I had to keep up, so I made the switch with an android phone when I retired," shared the Healthcare Services Employees' Union member.
Already familiar with computers and communicating over email, making the transition from a regular phone with a keypad to a touchscreen smartphone was not much of a stretch for Yoke Yin. It was a matter of getting used to the functions, which she learnt from her nieces and nephews and ex-colleagues.
"Whatsapp has been really useful as you can share so many things on it – things like photos, links to articles on cooking and even watch Youtube, where I can listen to my favourite singers perform," she said.
While she does not plan to swap browsing in the shops for online shopping anytime soon, Yoke Yin is all for going cashless for the convenience it brings.
"I also enjoy online banking like PayNow, which has made it very easy for me to transfer money to friends when we go out for meals and split the bill after. I'm actually looking forward to cashless payment at the hawker centres because it will mean greater ease and I don't have to fumble with cash when I order food," she shared.
Learning, and Sharing
A firm believer in lifelong learning, Yoke Yin has been actively engaging herself with digital workshops organised by communities like U Live. She has also been giving back as a U Live cyber guide since 2016.
"I may not be that good with IT, but I wanted to share what I have picked up with others like me and learn from them at the same time. That should be the way as everyone learns," she shared.
Revealing her top tips for helping seniors get acquainted with tech, Yoke Yin says that it's all about letting them get used to the idea of letting technology make communication easier.
"I tell them that we have to learn, irrespective of our age. My role is in guiding the seniors who may have issues downloading the apps or have questions on aspects they may not understand. I will sit next to them, show them how the application works and get them to try it for themselves. I will also tell them the benefits of using an app like Whatsapp and how it connects them to things they enjoy. This will get them excited about learning.
"I try to make learning fun because it should be a stress reliever, rather than a chore," she added.
The U Live Symposium 2018 may be taking place on 3 November 2018 but there are still numerous learning opportunities, outdoor activities and even travel opportunities you can tell your senior friends and family all about. Click here to find out more.