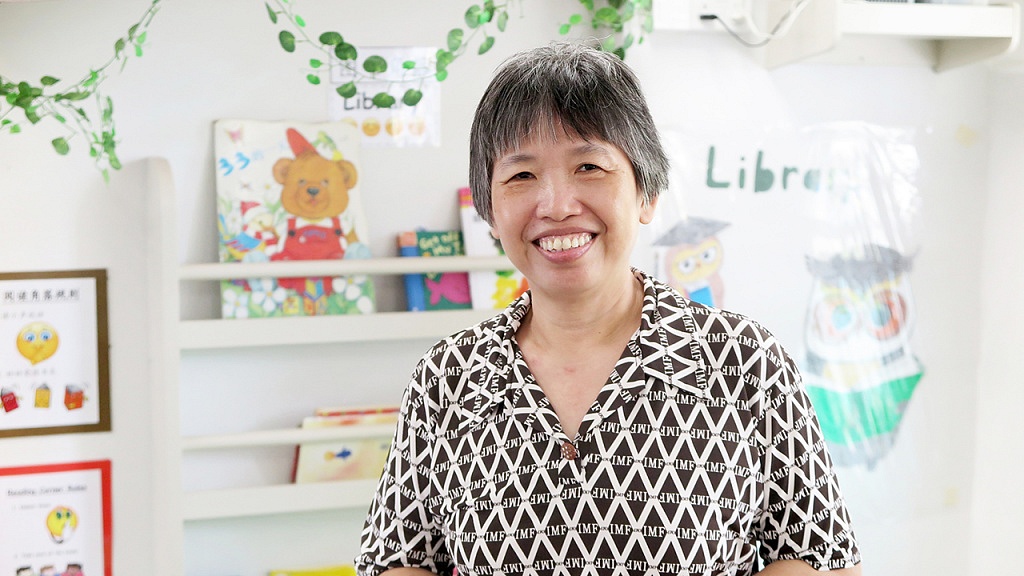 When 58-year-old Tay Bee Tuan started working with NTUC First Campus, formerly known as NTUC Childcare, she never thought that she would end up teaching there for 37 years!
A friendly and well-respected Chinese teacher, she joined the preschool with just two GCE O Level passes.
When she started as an assistant teacher, her role was to render routine care to the children and assist teachers during lessons. However, Mdm Tay has always had the passion for teaching. This did not go unnoticed by a principal she worked with, who saw her potential despite her lack of formal qualifications.
The principal recommended Mdm Tay's upgrade from assistant teacher to Chinese teacher, and she has been doing what she loves ever since.
Making a Difference
As fulfilling as her career has been, it has been even more fulfilling to receive visits by her old students or their parents. One of her former students recently made a breakthrough in skin cancer research. She is very happy to have made a difference in these children's lives by giving them a good foundation in their early years.