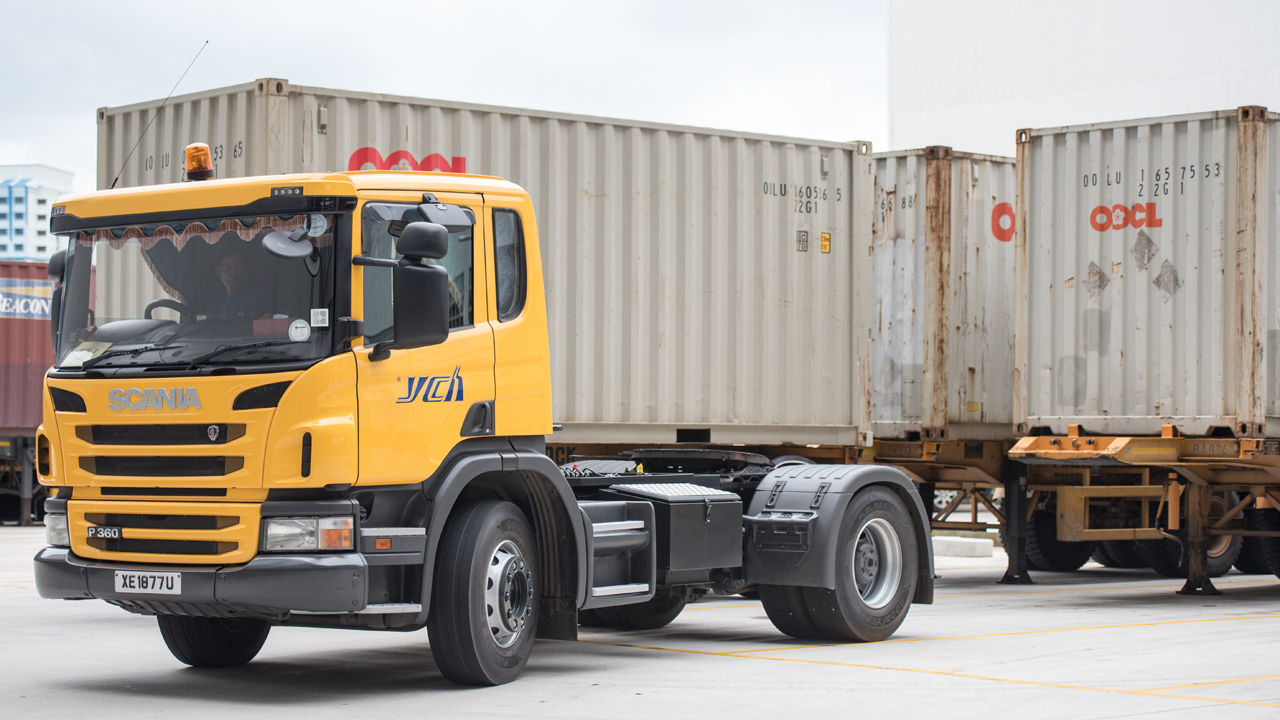 By no stretch of anyone's imagination, driving a truck that's some 3.0 metres tall and 2.6 metres wide is no easy task. Pair it with a trailer spanning between 6.1 to 13.7 metres and weighing approximately four tonnes and the said task literally becomes gargantuan.
Just the sheer thought of having to manoeuvre it around the tight confines of Singapore's roads will have the best drivers among us sweating buckets. However, for veteran prime mover drivers like 56-year-old Mohd Jonid, (who has some 35 years of experience), it's all in a day's work.
"New drivers would find the tall height very shiok, but after a while, it's all the same," shared the National Transport Workers' Union (NTWU) branch official, who spends between eight to 14 hours a day for five and a half days a week behind the wheel of these behemoths.
A typical day on the job sees Jonid report to his company's logistics facility in Jurong to pick up his vehicle, a Swedish-made Scania P 360 truck. Noting a fondness for his machine, Jonid explained how he'd made the pre-drive checks on the vehicle just before reporting to the control office, where the fleet controller will assign his first 'job'.
Work In Brief
Prime mover drivers are paid according to the number of trips they make each day.
"As a driver, we could be deployed to any of the company's warehouses where we'd pick up containers and send them to the various yards… We must also prepare the documentation for the containers we carry and present it to the yard counter. This is part of our job as a driver." said Jonid.
Depending on the assignment, this may see him pick up a container from any one of his company's four warehouses and drive them to one of 30 container yards scattered around Singapore's industrial areas.
"The number of jobs depends. Most times it's a round trip, where we'd drop off a container and pick another up from the same place," explained Jonid. For his company, return journeys count as two trips.
Easier Described Than Done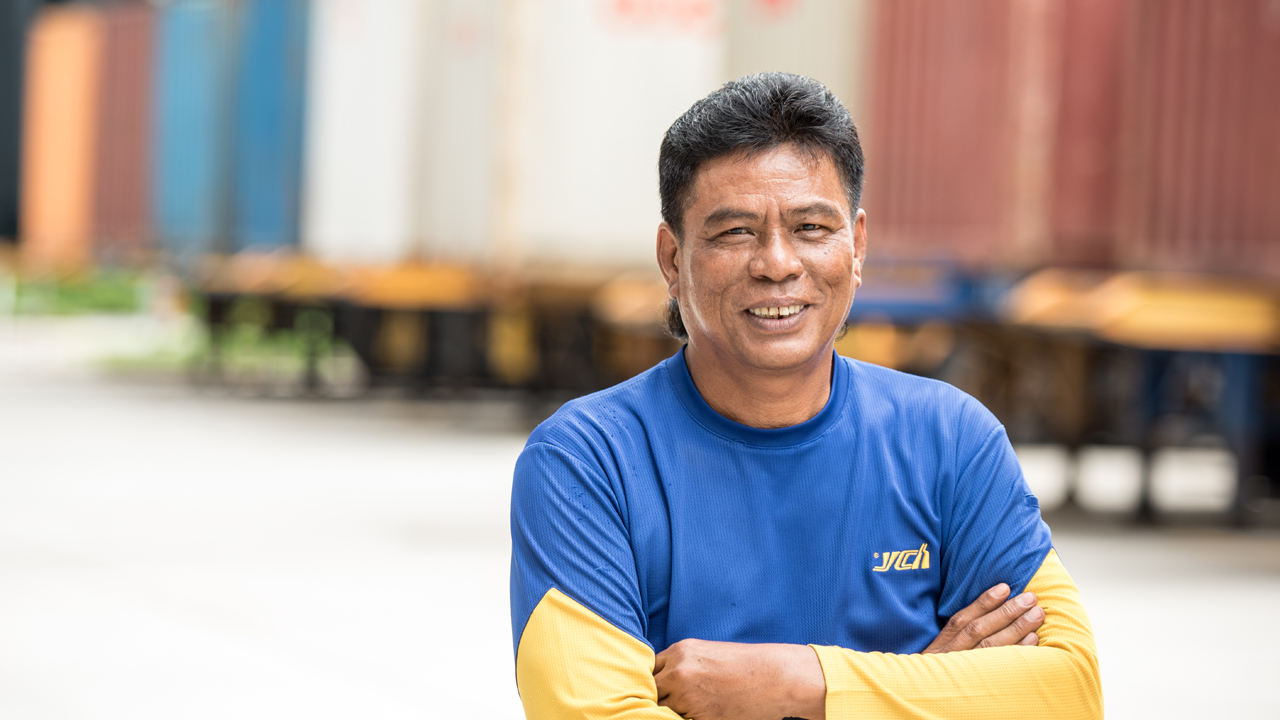 "It is difficult at the start, but you'd get used to it. There are many different types of containers, but this depends on you, how you drive, and your skills. The controller will usually match the job with a driver with the right skills.
"For me, if it's difficult, I'll slowly take my time and tackle the job. I will make sure never to endanger anyone else. You can't think that just because you are operating a large vehicle, you have the right of way. A driver must be disciplined and your mindset must prioritise the safety of others. You have to be aware of the risks and be careful with the container you are carrying," shared Jonid.
Other Challenges
Besides the difficulties of the job itself, drivers like Jonid also have to grapple with long queues into the container yards. Describing it as the luck of the assignment draw, Jonid shared that waiting times can sometimes stretch up to three hours.
Compounding matters further, these drivers grapple with Land Transport Authority officers who might warn or fine them for obstruction of traffic, or related traffic offences such as leaving a vehicle engine running while being stationary.
Toilet and meal breaks, too, can be tricky while they're in the midst of a job, with little opportunity or space to leave their vehicle for these essential needs.
"Other drivers might cut your queue as you wait, and when you get to the counter, the booking might be incomplete with missing details. These things happen. Any wrong or incomplete details in the booking documentation would mean that the yard won't release the container," shared Jonid.
When asked how he deals with these challenges, Jonid simply shrugs them off, citing how experience has taught him how to make it all work out.
"First, just relax, don't need to get into a fluster. Secondly, follow the rules and regulations. In the company, listen to the controller and follow his instructions. He's the one who deploys your work and your livelihood depends on him.  If there are any problems, check back with him. Third, be careful outside, and be wary of road rules and regulations. Once you're outside on the road, you're on your own."
Stay Factors
It's hardly easy work, but "I enjoy the job," said Jonid. For him, eking a living on the road has given him an opportunity to see how Singapore has grown and developed over the years.
"I've also seen the company grow through the years from small jobs to bigger and bigger ones. The company treats us well, they pay on time, the conditions have been fair and reasonable," he added.
To enable himself to keep fit and healthy, Jonid is disciplined with himself, eating regularly and ensuring he gets sufficient rest each night. "If you're not disciplined, you won't last long. I also have my own form of yoga which I do to keep fit every day in preparation for the next day's work," he said.
Addressing some of the challenges faced by Prime Mover Drivers, Executive Secretary, National Transport Workers' Union (NTWU), Melvin Yong recently published a blogpost titled "The Men Behind Optimus Prime".  Read it here!!