Scams continued to drive an increase in overall crime in the first half of 2022, when $227.8 million was lost to the top 10 scam types.
Job scams, in particular, topped the list of scam types, with more than 3,500 cases reported and more than $58 million lost, according to Singapore Police Force's (SPF) statistics.
And out of the $633.3 million lost to scams in Singapore for 2021, almost $25 million was lost by migrant workers.
As of June 2022, the foreign workforce numbers more than 1.3 million of Singapore's 5.64 million population.
More than half of the 1.3 million foreign workers are migrant domestic workers or work permit holders in the construction, marine shipyard and process sectors.
This group typically earns the least; migrant domestic workers, on average, earn $600 a month, and construction workers about $800 a month.
With a salary like that, it is only natural for them to want to earn more money.
But NTUC Deputy Secretary-General Desmond Tan said at an International Migrants Day event in 2022: "Migrant workers who come to Singapore to earn a better living for themselves and loved ones back home are often vulnerable to their new environment due to language or cultural barriers."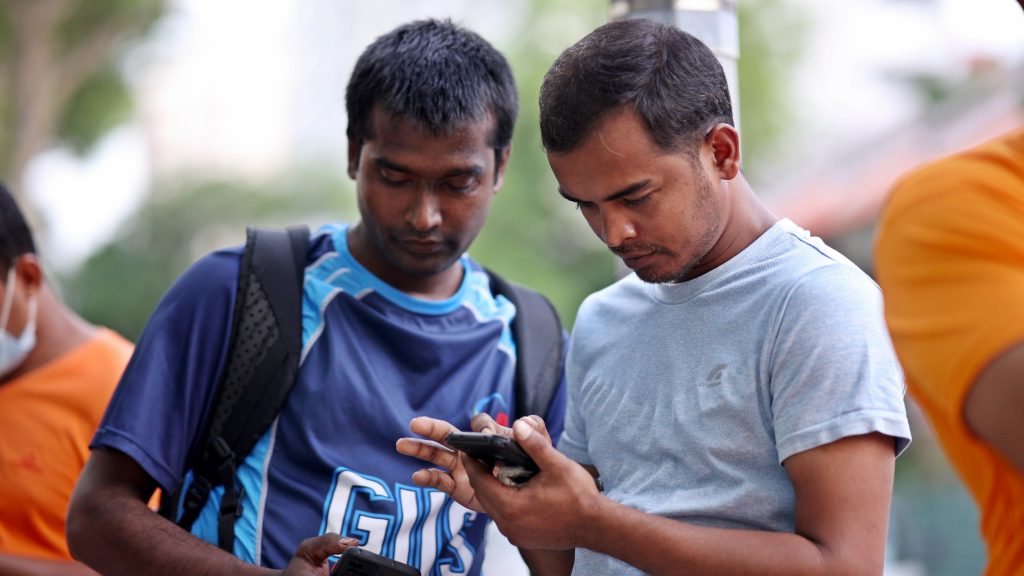 Outreach Programme
To address the growing concern of scams amongst migrant workers, the Migrant Workers' Centre (MWC) and SPF started a pilot outreach programme in mid-2022.
The programme involves MWC ambassadors, who are migrant workers themselves. These ambassadors go around Little India and Rochor to educate migrant workers on identifying scams and navigating online platforms safely.
MWC started the ambassador programme in 2013 for migrant workers to help their peers who face problems working in Singapore.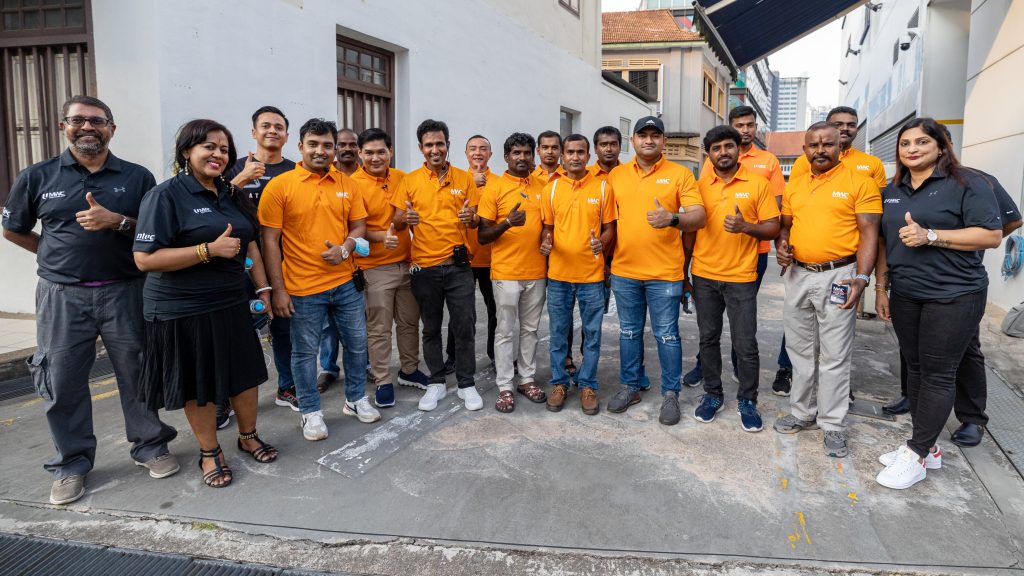 There are currently more than 3,600 MWC ambassadors.
Two are 42-year-old Sumun Biswas from Bangladesh and 35-year-old Than Zaw Win from Myanmar (pictured in top photo).
Currently a hydraulic operator, Sumun has been working in Singapore for the past 15 years. Zaw has been in Singapore for 10 years and is a drafting engineer.
Sumun has been an ambassador since COVID-19, while Zaw became an ambassador in 2021. They both regularly volunteer with MWC on various events, such as the scam outreach programme.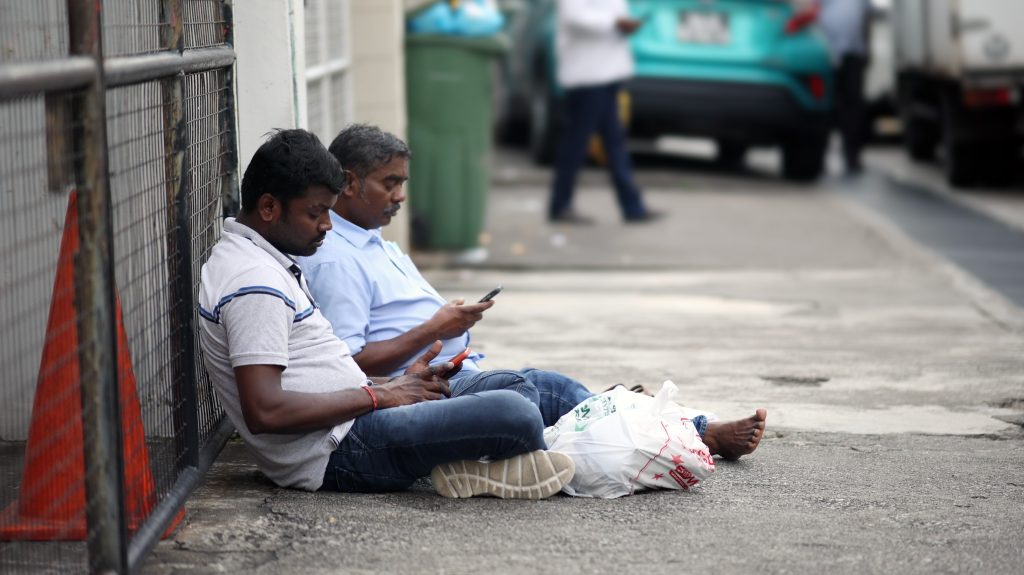 Breaking Language and Cultural Barriers
Sumun said most migrant workers could not speak fluent English when working in Singapore.
To break the language and cultural barriers, MWC Head (Unions & Projects) Sathish Naidu said that ambassadors are selected so that migrant workers are responsive and understand the issue.
Sathish added: "We take this very seriously because it is to educate and inform and create awareness with all our migrant worker brothers with our ambassadors.
"We see this as an important tool to continuously work with SPF so that our workers can identify and understand their roles in Singapore."
The pilot programme will end in February 2023, and the subsequent engagements will follow.