"I want to ensure every worker goes home safe to his family."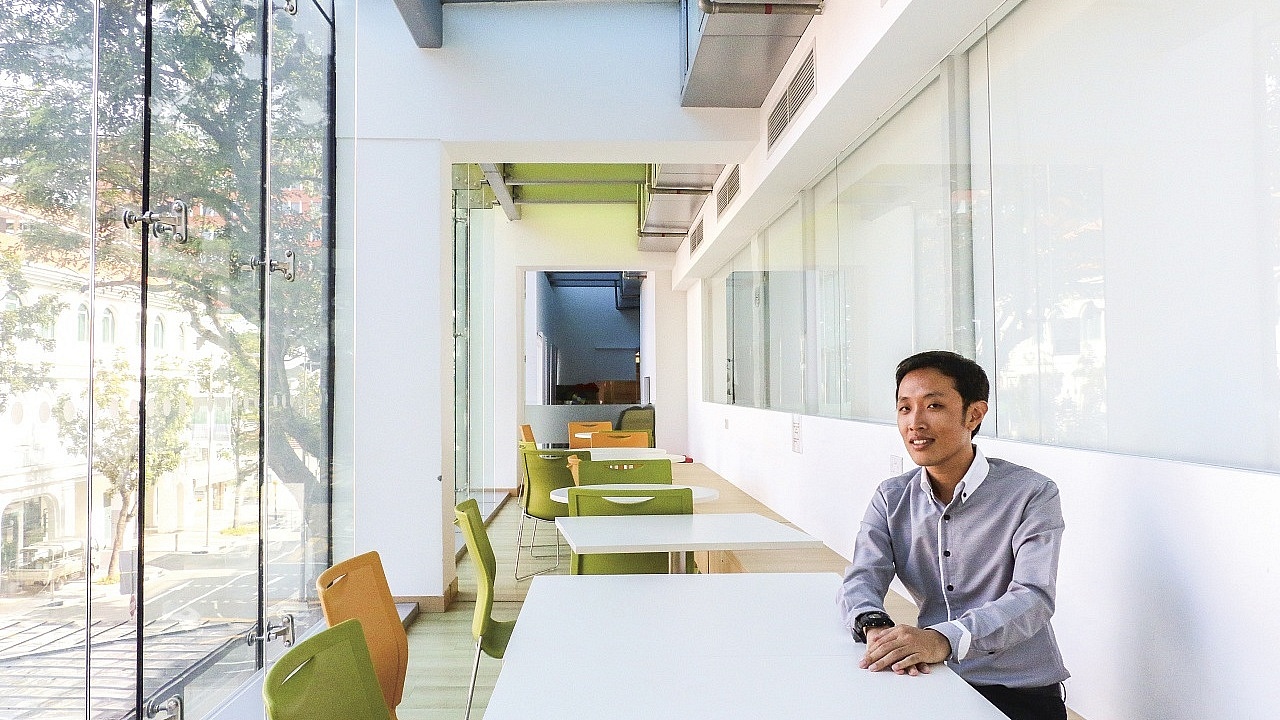 In a country with a population of some 5.6 million people, some 2 million people have come through the doors of the Labour Movement's training provider NTUC LearningHub (LHub) as of January this year.
And the 2 millionth trainee? Meet safety trainer hopeful, Jason Ang.
Jason, whose family runs a business in landscaping and horticulture, is a firm believer in training and upgrading. Since 2015, the 33-year-old has been taking workplace safety and health courses.
"I found out about the Workplace Safety and Health (WSH) courses during my outings with the safety officer from my main contractor's company.
"I started to check where I could enroll for the course and I found NTUC LearningHub reliable", said 33-year-old Jason.
"I took two bizSAFE Level courses. I want to ensure every worker goes home safe to his family. On the ground, I will demonstrate to my workers the safety aspects they have to comply with. One of the most important lessons for them is to put on personal protection equipment at all times," said Jason.
His family's company employs 100 workers and one of the priority areas is to instill safe work practices among them when they are out in the field attending to pruning and uprooting trees.
LHub's Achievements
"In 2016, we saw a spike in the number of Singaporeans signing up for courses with us. We are encouraged by the endorsement given by our learners and are motivated to do even more as part of the Labour Movement in promoting lifelong learning," said LHub CEO Mr Kwek Kok Kwong.
Since the launch of SkillsFuture Credit in January 2016 till November 2016, some 12,000 Singaporeans have used their account for training courses. Among which, the top three popular courses were in basic IT, security and workplace safety and health.
But lifelong learning is not all about numbers, but rather, relevance, says Mr Kwek.
"All the learners who come to us are working adults, with busy work schedules and lifestyles but they all take the effort to dedicate time and effort to learn. This is a crucial signal to the rest that they too must continue to learn to stay relevant and competitive," he added.
Looking ahead, Singaporeans can look forward to more courses and offerings provided by LHub to help them upskill and be ready for the future economy.