There are going to be quite a number of challenges you will face as you kick into gear for the self-employed realm as a delivery rider.
These include: not knowing where to park, difficulty finding merchants in big shopping malls or hidden streets, longer than expected waiting time during food collection, bad weather, and vehicle breakdowns.
"The challenges faced by new riders are common and typical, but they can be overcome simply by gaining experience and remembering shortcuts or approaching other riders," shared 30-year-old experienced delivery rider, Goh Yong Wei.
Beyond these, there are other realities to deal with and face. For example, the onset of the Covid-19 pandemic opened up many hardships for delivery riders. Thankfully, help came at the right time.
The NTUC-administered Self-Employed Persons Income Relief Fund (SIRS) eased the burden of those who suffered a loss of income. At the same time, the NTUC U FSE Relief Scheme assisted freelance combi bus, limousine and delivery drivers and riders.
Members of the National Delivery Champions Association (NDCA) who tested positive for Covid-19 also benefitted from a one-off payment through the Covid-19 Temporary Relief Scheme.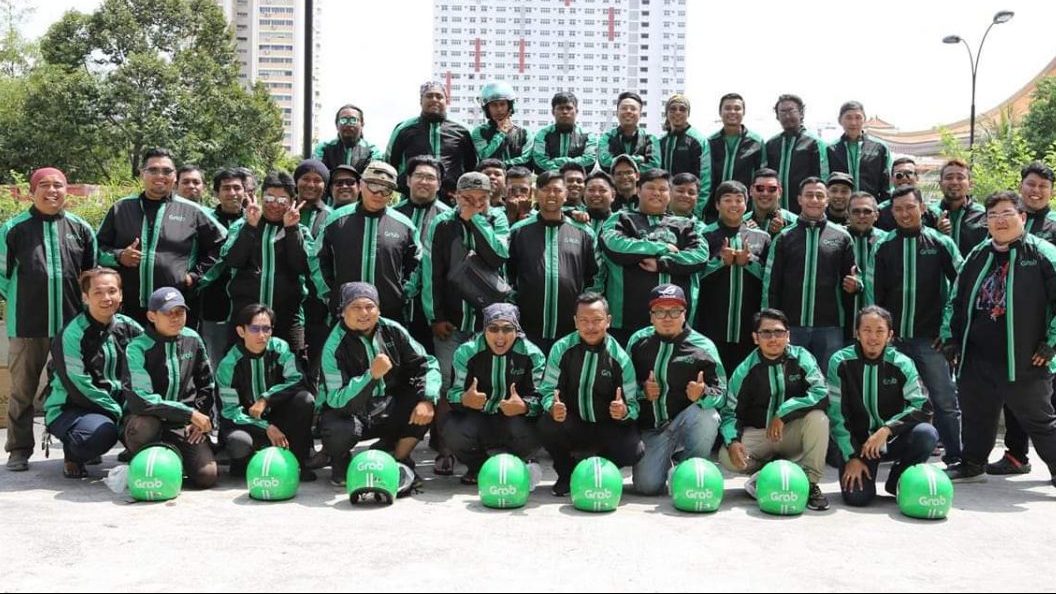 Taking a Personal Interest
On a personal level, Yong Wei makes it a point to help his peers with issues they face. As the president of NDCA, he also represents members to highlight ground concerns to various platform providers and government agencies.
"We try to mediate and help rider members however we can when they need support, be it something as simple as trying to find a parking space or locating a merchant, or when a platform's penalty is a little harsh for a mistake made by a rider," he shared.
A rider recently approached Yong Wei for help as he had received a $400 traffic fine, a hefty amount for a first-time offence.
"$400 can translate to eight days-worth of spare cash. I could tell he was worried about how he was going to afford to pay the fine. I helped him draft an appeal letter, and the fine was reduced to $100 instead. If I had not helped him, even though he wasn't an NDCA member, he would have had to work perhaps an additional three to five hours daily for a couple of weeks to cover the fine, resulting in fatigue and stress on the road," said Yong Wei.
According to him, conditions at malls and residential areas can also pose a challenge for riders.
Some places do not allow motorcycle parking, and riders often risk being chased off by mall security or having their vehicles clamped.
In such instances, NDCA hopes to improve the overall infrastructure support to riders to facilitate their deliveries better.
Skills and Knowledge to Win the Game
"SEPs [self-employed persons] have zero income when they are not working due to an illness or an accident. Most live paycheck to paycheck and have no security net when something goes wrong.
"When I broke my wrist due to a work accident, I was very fortunate to have adequate insurance to provide for myself when I needed financing while on medical leave for six months. However, not all delivery riders are informed on the importance of insurance, and some cannot afford it," he explained.
He feels that delivery riders can benefit from more courses and training in various areas. These include safety and better riding practices.
Yong Wei added that riders could be working under the sun, skipping meals and zooming around for 12 hours or more. In such cases, defensive driving should be ingrained in them to help them avoid accidents when fatigue takes over.
He also believes that delivery riders should develop other skills.
"If there are drivers who wish to exit the delivery sector, it would be beneficial to have upskilling courses to help them transit into other industries.
"Riders could be given a training allowance for them to take time off their delivery schedules to attend courses. It would be much more motivational for them, and they won't have to exchange working hours for a half to a full day without income," he said.
The Transit and Exit Story
Talking about transitioning and exiting into different industries, Yong Wei has a story of his own to tell. Having realised that his printing business was slowly running out of steam in 2017, he hopped onto a transition route.
His resume includes stints at Amazing Borneo Tours in East Malaysia as a web developer and web editor at Singapore Press Holdings (Chinese News Division). While busy working, he successfully graduated from the Institute of Technical Education with a Higher-Nitec in Information Systems in 2012. After serving National Service from 2012 to 2014, he started a printing company, which ran from 2014 to 2018.
"My printing business was doing good for a few years before things started going downhill. But, I didn't know what other jobs to do back then that would allow me enough freedom to exit the printing business smoothly," he said.
Advice from a good friend soon led Yong Wei to find a winning solution as a delivery rider – the love of riding his motorcycle, a job that provided flexibility and freedom, and a way to wind up his printing business without losing an income.
Today, Yong Wei averages eight to 12 hours on the road, depending on his body condition, and over a six-day workweek. A day off comes between Tuesdays to Thursdays during a low-demand period.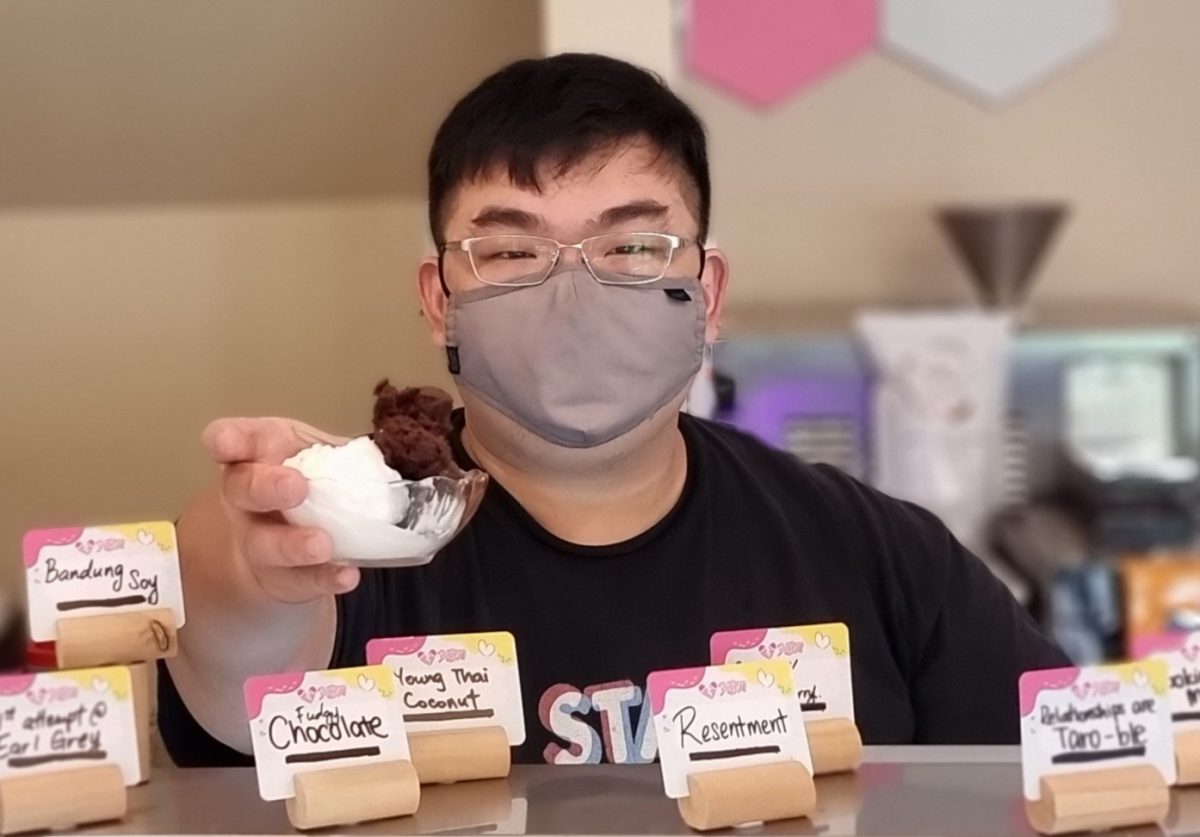 Helping Others Through Heartbreak Melts
When he is not out on the road, you'll find Yong Wei in a colourful little shop called Heartbreak Melts along 421 Ang Mo Kio Avenue 10 serving out big, chilled flavours.
The ice cream café offers homemade plant-based desserts, which are especially suitable for those who may be lactose-intolerant.
"I opened this café to tell my story of heartbreaks and life experiences, which I am sure others can relate to.
"I will be here almost every day, so it is also a place for riders to come and talk to me in person if they need help with any issues. I welcome all delivery personnel to come down when they need a place to take a rest and refill their water bottles before heading off to their next delivery," shared the entrepreneur.