Beatrice Liu had a promising career when she joined Procter & Gamble as a key account manager in 2006.
During her stint with the multinational corporation, she rose rapidly through the ranks and became sales director by her sixth year with the company.
But tragedy struck in 2014 – her mum was diagnosed with stage four cancer.
When her mum's condition took a turn for the worse, she left her career to care for her mother.
However, the setback did not keep her from achieving new heights.
Today, the mother of one is the co-founder of two companies focused on health and wellness – Kairos Ygeia Pte Ltd, which she created with her husband, and Oriental Remedies Group, which she founded together with Traditional Chinese Medicine (TCM) Physician Leong Weizhen.
Her Journey into TCM
Beatrice shared that it was her mum's illness that got her intrigued with the traditional Chinese form of medical care.
"She was given three to six months [to live] even with conventional treatment. So, she decided not to do the conventional treatment, and went on a more natural healing method," she said.
Following natural protocols including a strict TCM routine, she said her mum's cancer went into remission.
It wasn't until two years later after her mother stopped the strict regimes that her cancer re-emerged.
She has since passed on.
"The whole journey made me realise that there's a lot of potential in TCM, both in preventative care, as well as managing chronic conditions," said Beatrice.
Meeting Her Business Partner
In 2016, while she was concurrently caring for her mum and building up her wellness business with her husband, she got to know Ms Leong, who was then single-handedly running Oriental Remedies Inc. out of a clinic in Jurong East.
The two became friends and Beatrice volunteered to help market the clinic's services.
Over the next three years, the business flourished. Soon, the company was ready to open its second clinic, and that was when Beatrice came on board as a CEO, and the business's name was changed to Oriental Remedies Group.
Fast forward to today, the group now has three clinics, employing some 40 workers.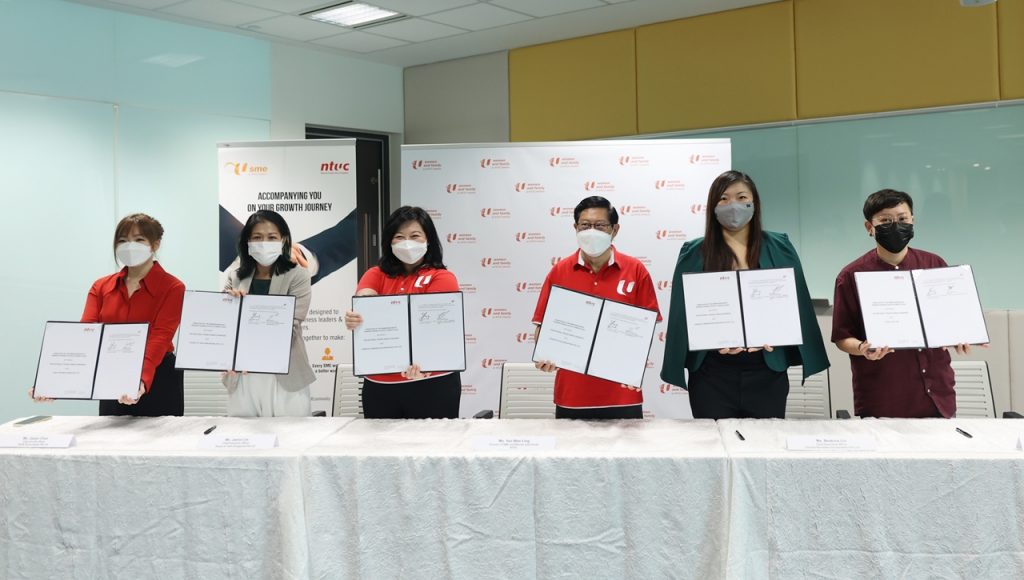 Creating An Ideal Workplace
As the business grew, the one thing that was important for Beatrice was the well-being of everyone employed under the group.
"I used to work in an MNC [multinational company]. There, we had very established guidelines. But coming into a smaller company now, the HRs I hire may not have very strong experience in this field," she said.
The well-being of her employees was also something close to her heart because she had once been in a company that did little to mend the ways of an abusive colleague.
She recalled: "There was a manager who had a history of throwing things at people. So, there was a time when he was quite agitated with something on his computer and took up his mouse and almost threw it while I was in his line of sight. It was quite a traumatic experience for me."
Beatrice brought the matter up to her human resource department but said not much was done to resolve the issue.
Around six months after reporting the incident, she decided to leave the company as she felt that it was just not a conducive working environment to be in.
She added: "Now that I have my own company, it is very important for me to create that psychological safety and an environment of high trust with our staff."
Oriental Remedies Group recently signed an agreement with NTUC, pledging its commitment towards implementing policy frameworks to prevent and manage workplace harassment.
"NTUC has good consultants to help us figure out what is a proper policy," she added.
Beatrice also shared that the company has a partnership with a counselling partner, who is a psychologist, for staff who have experiences that they need to deal with or talk to approach anonymously.
At the end of the day, she believes that there are two main factors when it comes to dealing with workplace harassment.
"I think first is setting the culture so that such instances don't happen. Second would be to open the lines of communication for our staff to be heard," she said.