I have always found internships to be a bit of a hit-or-miss. You either find something that will give you a valuable head start in your chosen industry, or you will question if you have made the right career choice.
For Singapore University of Social Sciences (SUSS) undergraduate Andrew James Tupaz, he was 'fortunate' enough to experience both – a fruitful internship and one which did not yield him the experience he desired.
"I thought that my last internship was great. I've done an internship before my university, and it was a bit mundane. I was doing things like presentation slides and other very menial work," said the 24-year-old.
Andrew's last internship was with Caterpillar, a leading construction and mining equipment manufacturer and more. It was a position he secured through Young NTUC's LIT (Learning Is Triggered) career series.
Securing an Internship
Andrew attended the virtual LIT event together with some 40 other students from SUSS back in March 2021.
The event was held in collaboration with SUSS and the Supply Chain Employees' Union (SCEU). It allowed students to meet industry veterans, as well as potential employers.
Andrew shared: "During that period, I was looking to complete one of my school's requirements which was a six-month internship. This programme [the LIT career series] gave me the opportunity to apply for different internships via the LIT website, and it also offered mentorships with different mentors as well."
Andrew's mentor gave him tips and advice that helped him secure his internship with Caterpillar Singapore. This included ideas on how to improve on his resume and keep Andrew up to speed with industry trends.
Interning at Caterpillar
In May 2021, Andrew secured a paid, full-time internship with Caterpillar.
Working Mondays to Fridays between eight to five, sometimes from the office and other times from home, he still managed to squeeze in two modules from his course over the last semester, which he took via night classes.
Overall, he was delighted with his internship experience.
He recounted: "When I was at Caterpillar, it was actually very hands-on. I was in a role that focused on projects, and with each project, I got to work with different departments. This gave me the exposure to work with people from different teams to tackle various issues."
He added: "I was given a lot of independence in terms of putting my thoughts and opinions across and to express my creativity. There were times when, after I had conducted some analysis work, we had to present it to the relevant parties. So, there was quite a bit of responsibility given to me, and it was challenging that way."
His hard work and contributions to the company paid off because his internship was extended for two months.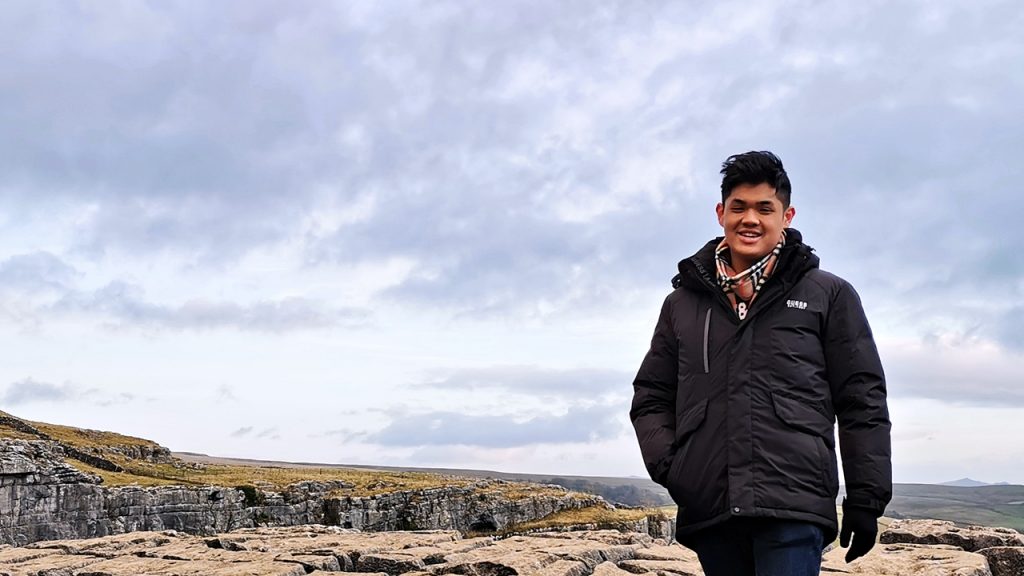 No Rest for This Intern
When his stint at Caterpillar ended late January this year, he chose not to take a break but instead secured another internship with Shopee. The local technology company focuses mainly on e-commerce. His internship as part of the cross-border e-commerce team commenced in early February.
"It is okay so far. I only intern part-time for Shopee because I took a full schedule of modules for this semester. So here, I only work one full day and four half days," he revealed.
When asked why he chooses to intern whenever he can, he replied: "I hope to expose myself to different job functions within the supply chain sector. It is a chance for me to explore and learn new skills.
"What we learn in school are theories, but internships provide me with real-life, hands-on experience. I believe with these internship experiences, I will be better equipped and be more ready when I enter the workforce after graduation."