Ever wonder how fresh vegetables make their way to your favourite NTUC FairPrice store?
Meet Goh Jin Ying, the man who ensures your supply never runs dry.
As the senior operations executive at NTUC FairPrice's fresh food distribution centre, it is his job to make sure the greens arrive on time and get distributed to all the outlets every day.
While the job may sound simple, there is much more to it.
He explained: "I need to know the ins and outs of [warehouse operations] through figures, daily throughput, the number of men present for the work and the expected volume for that day. Then I will use these figures to correlate back to the ground.
"I walk the ground, enforce safety, look out for hazards, talk to the staff, and make sure they are equipped with the right tools and skillsets to do the work."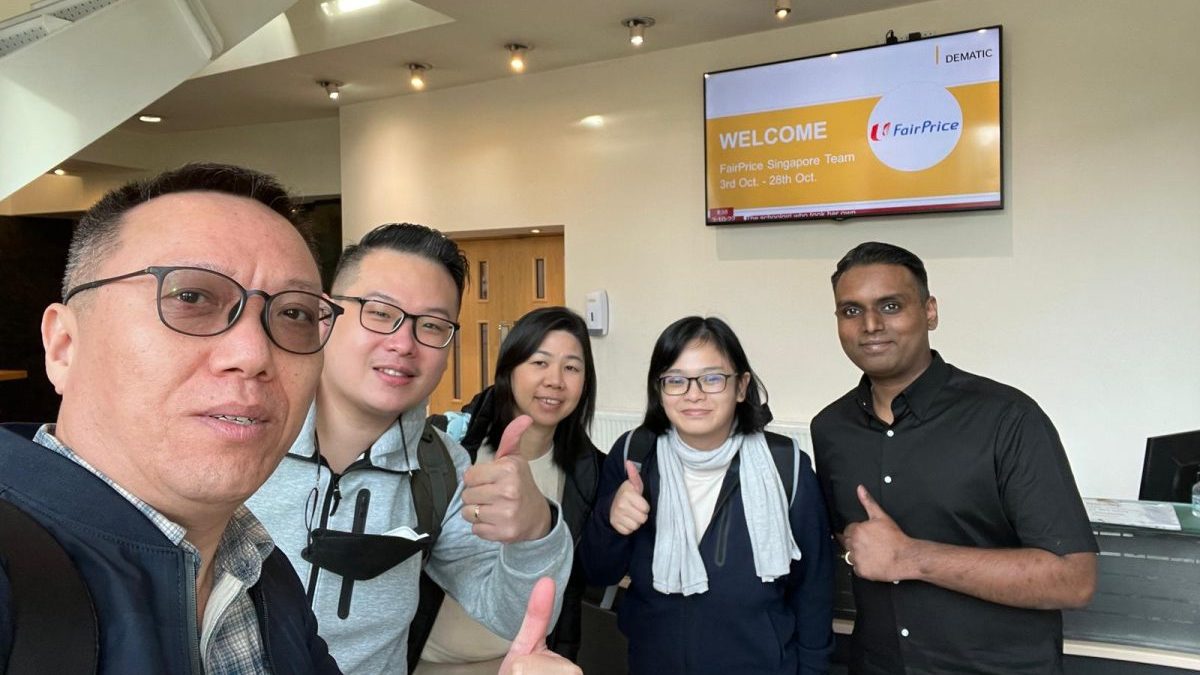 Growing a career with fresh skills
In his 10 years with NTUC Fairprice, the 36-year-old has risen from doing the work on the ground to overseeing a team of workers to run the centre's operations smoothly.
Jin Ying has been able to do the job well by keeping his skills fresh.
He took up a marketing degree in 2014 that included different modules on HR and supply chain management ― skills he applies in his job every day.
He has also been proactively studying automation manuals in preparation for the centre's transition to an automated goods-to-person system in the fourth quarter of 2023.
Jin Ying also attended the automation training in the UK in November 2022 to prepare himself and his team for the changes.
He elaborated: "In those two weeks, we learnt the different modules of automation.
"They guided us on the steps to do before receiving and putting away. They also opened us up to new technology like the Automated Storage Retriever System which we are currently not using. We also had a glimpse of how the new automated system works."
With his newfound knowledge coupled with a deep understanding of each team member's competencies, Jin Ying has been able to match the right worker to the positions available in the automated environment.
It is this positive attitude towards learning and dedication to empowering his team with skills that make him a role model at work.
"We operate 24/7, 365 days a year so that our FairPrice stores are always well stocked with fresh produce every day. It is very important that all this upgrading enhances our knowledge, makes us think deeper about improving workflow, helps us to better utilise our resources, and achieve better productivity.
"My learning philosophy is to constantly learn, constantly have the knowledge within myself and share it with the team," explained Jin Ying, who recently received the Model Worker award at this year's NTUC May Day Awards 2023 ceremony.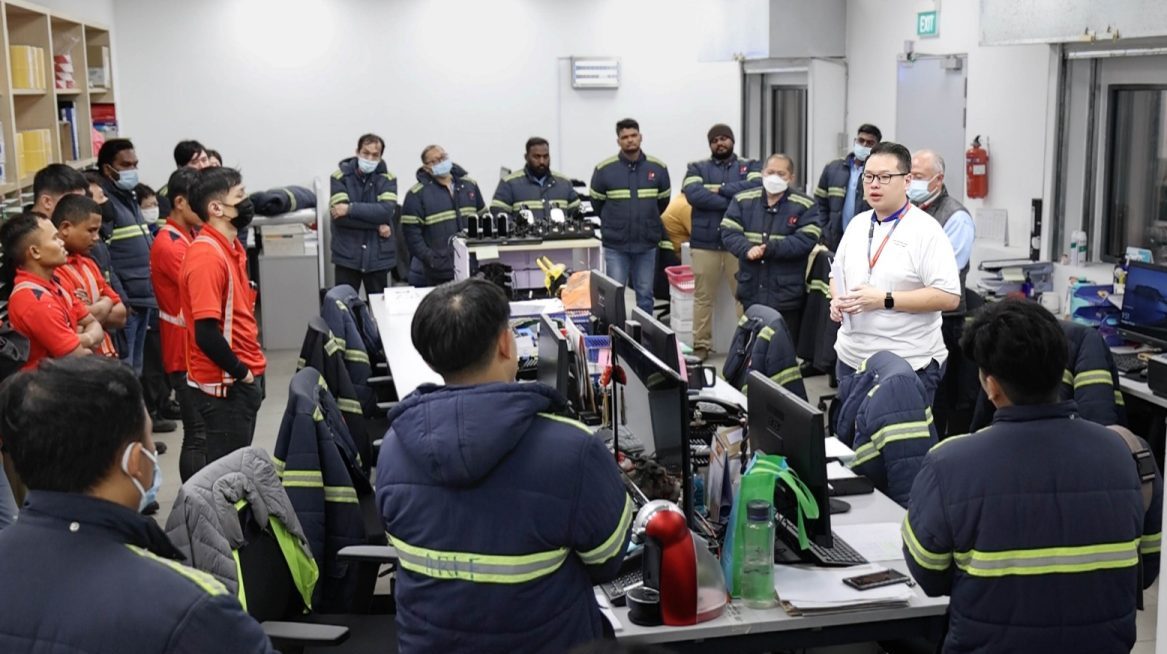 Delivering care on the ground
To Jin Ying, doing the job well is also about looking after his team.
The affable executive has a softer side and is known to go the extra mile to care for his team members when they are in need.
"If a staff is [on] local hospitalisation leave, I always make it a point to visit them to understand them, be with them, and look at their injury.
"In the day-to-day [operations], I make it clear to the staff that should they encounter any work or personal problems, they can always come to us," shared Jin Ying, who credits his Fairprice mentors for inculcating this value of putting people first.
It also helps that he has caring and supportive management.
Jin Ying elaborated: "Our management understands the pain points of operations and always provides a listening ear.
"When we present an alternative [solution] and ask for resources, they are often supportive and assist to [make our case stronger] by improving our calculation of the manpower needed or ask questions that made us think from within."
Career stock take
Jin Ying's ambition is to be a manager one day and lead the team to new heights.
But for now, his focus is to improve the lives of his teammates by constantly looking at ways to improve workflow and ensure that they have the right tools to do the job.
He also hopes that more people will consider joining the supply chain industry as it has good career prospects.
Jin Ying said: "We are behind the scenes moving goods and [delivering] services. But we have become more visible during Chinese New Year and crises such as COVID-19 where the demand for goods shot up.
"[I think we could] better attract people to join the industry with incentives and pay."
Need new skills to excel in your career? Visit NTUC LearningHub to check out the over 2,900 courses available ranging from supply chain to sustainability.
No time for in-person learning? Find out about the NTUC LearningHub Learning eXperience Platform (LXP) to access over 75,000 timely, bite-sized and quality courses anytime, anywhere.