Through the month of May, we are celebrating the enterprising spirit of working mothers in Singapore with our mumpreneurs series.
Theresa Evanoff, 42, left her cushy post as a director in Motorola Mobility to start a social enterprise, Gift-It-Forward. All for the sake of having work-life balance with her three children, aged 3, 4 and 6.
Started in July 2016, Gift-It-Forward allows recipients to start a personal fund online for friends and family to contribute money to instead of buying gifts. The recipient can set a portion, ranging from 50 to 100 per cent, to be donated to a charity of his choice and use the rest of the money for something he likes.
"I want to teach my kids that giving is just as important as getting because sometimes when they get their own birthday parties, they are not quite aware of how privileged and lucky they are. But at the same time, I didn't want to take away the fun of a birthday present for them.
"This was kind of a balance. They can choose a charity that they want, so parents find out what they children care or are passionate about. It's also not wasteful as they get one big gift that they truly appreciate at the end," explained Theresa on her reason for starting Gift-It-Forward.
A Leap of Faith
It has not been easy for Theresa, who had to take a sizeable pay cut and jump into unchartered territory. Knowing that the travelling and irregular work hours are unavoidable in the corporate world, she knew she had made the right choice.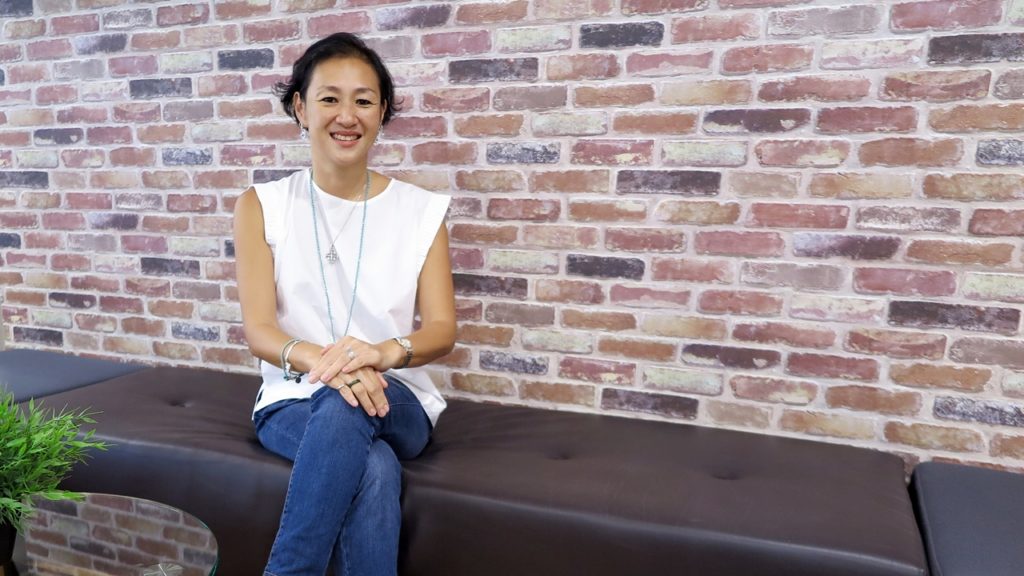 Theresa, a Canadian, has spent 14 years in Singapore and is now a Permanent Resident.
She shared: "I think one of the greatest achievements is signing on new charities. In the beginning, I was approaching them with an idea, a dream. It was very challenging to get them on board because they have a lot of governance and I understand that. We started with 7 charities and now we have 18 charities a year and a half later."
To date, $70,000 has been raised through Gift-It-Forward, of which $36,000 were donated to charities. The beneficiaries range from animals and the elderly to children and foreign workers.
While the most common use is for birthdays, Theresa has been encouraging more people to use the platform as the default way to celebrate all occasions, including baby showers, house-warmings, and even corporate events.
Theresa spreads the word regularly through school, environmental and social enterprise fairs. Going forward, she will be stepping up on social media marketing to reach out to more youths.
(Featured Image/Photo Credit: Gift-It-Forward)