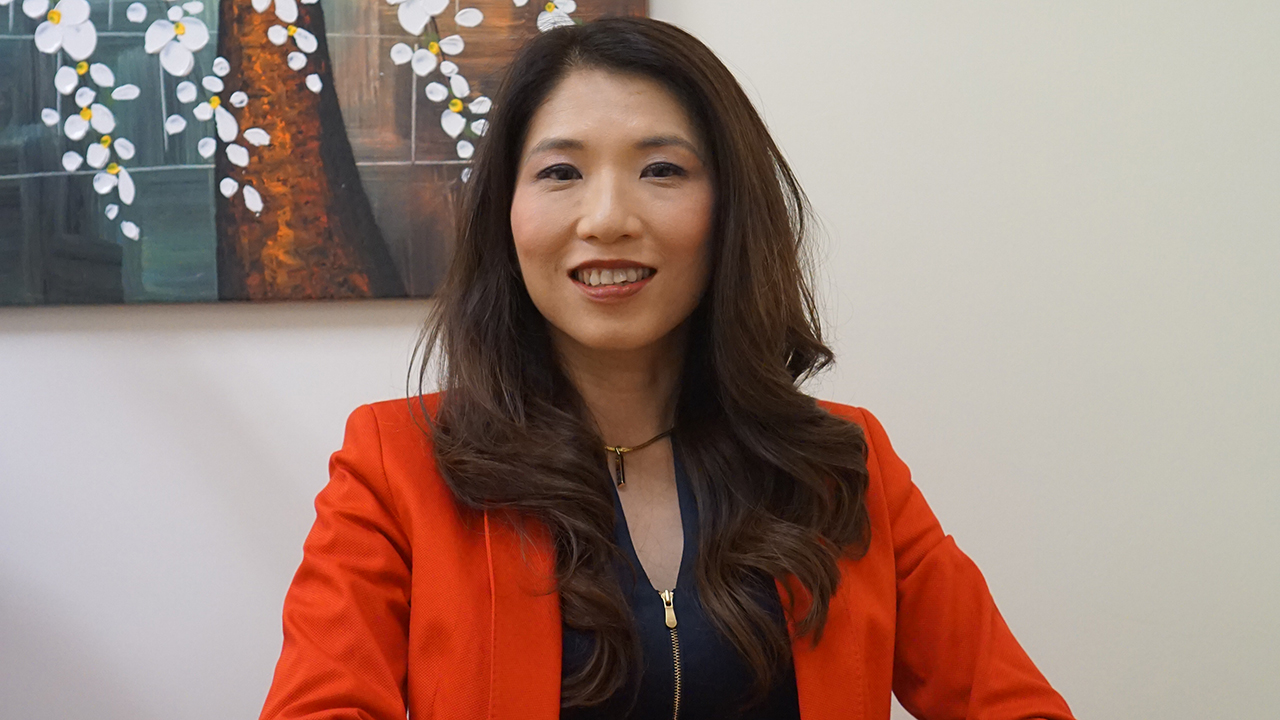 Photo Credit: Fawwaz Baktee
Who says a woman can't succeed in the fields of science and engineering? Having more than 20 years of experience in these fields, Engineer Emily Tan will ask you that rhetorically.
She has worked on-site as a built engineer, started her own engineering consultancy firm called TSM Consultancy and is today the chairperson for Women in Science, Engineering and Research (WiSER) under the Institute of Engineers Singapore.
We recently met up with Emily to get her thoughts on the role of women in engineering and leadership.
Is engineering a gender-specific profession?
Emily Tan: Engineering has many fields. In the built industry, it is relatively more male dominated. But compared to some years ago, the percentage of females in the industry is steadily increasing. Today, it is not uncommon to find females on engineering sites.
I don't think there's need to force more women into the engineering field. Instead, we need to excite those who are interested and those sitting on the fence on whether they should join the industry. We shouldn't discourage women from becoming engineers by telling them things like the built engineering field requires them to work long hours and that they shouldn't do it because their family needs them. Men have families as well, don't they? If you look at it that way, gender doesn't really matter.
How far have women come in the fields of Science, Technology, Engineering and Mathematics (STEM)?
There are quite a number of good scientists and researchers who are women today. Women are thriving in these fields because they are more detailed and patient I think. STEM industries are in fact good for men and women to enter today because we see the Government being more supportive. Compared to 10 or 20 years ago, everyone was thinking the financial sector was better but today, we see STEM industries being pushed to the forefront.
Do woman leaders face any unique challenges?
It seems to me women need to work harder to achieve and succeed in a leadership position. Often, women find themselves pressured to do exceptionally well, or at least better than their male counterparts. There's still that bias around. Women leaders face challenges because of the traditional way of thinking that women should look after the family and men should be the breadwinner. There is also strong consensus that when women leaders say or do something, they would be judged differently than men.
As the chairperson for WiSER, what would you like to see happen.
I want to retain women in the STEM industries. There are a lot of women who take up science, engineering and research in university but never go into these fields when they enter the workforce. They tend to do other jobs. Personally, even in my own engineering class, only a handful of women have gone on to become professionals in the field. We would also like to show people that there are successful female scientists and engineers. I don't think there is such a thing as a glass ceiling anymore in these industries, to be honest. I believe men and women are the same, and should be judged based on our merits and not our gender. Women are just as capable as men.
On 29 March, join WiSER Chairperson Emily Tan and Women in Engineering Vice-Chair Dr. Hla Nu Phyu in a Facebook LIVE Chat hosted by U Women's Network. They will be sharing their personal journey as a woman in the science and engineering field, and discuss how women can progress in male-dominated industries. For more details, click here.
Hear also from Sister K. Thanaletchimi, Chairperson, NTUC Women's Committee and Sister Joanne Chua, President, Singapore Industrial and Services Employees' Union on how women can contribute in their homes, workplaces and communities.