Despite their age gap, 21-year-and Nur Nabilah and 48-year-old Norman Hassan share one thing in common – a passion for the lift industry.
Norman has been in the industry for over 20 years, almost as long as Nabilah has been alive.
But today, they find themselves as colleagues at KONE, a lift and escalator company.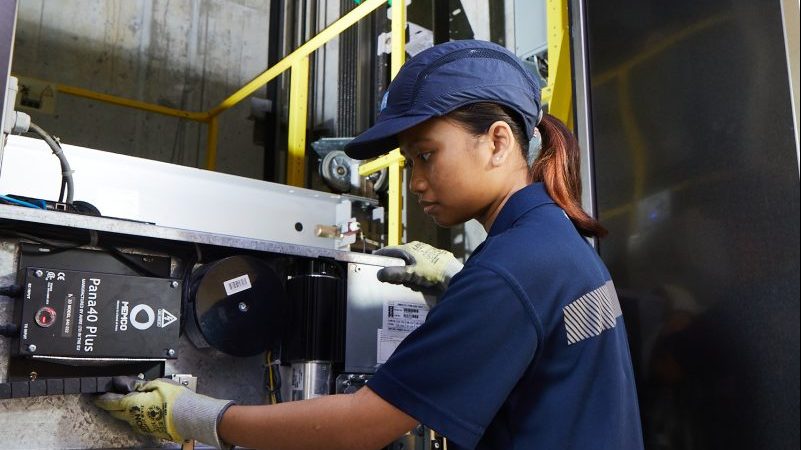 Nur Nabilah, Lift Technician Trainee
Nabilah believes that age and gender should never be factors that stop a person from pursuing a career in any industry. The lift technician trainee at KONE lives by this and walks the talk.
For four days a week, Nabilah can be found in a lift shaft to learn the ropes of the lift industry from her mentors.
On Wednesdays, Nabilah is in school, where she is currently taking the Work-Study Diploma in Vertical Transportation. Nabilah has one more year to go before she graduates from the ITE course, which is wholly sponsored by her employer.
"I don't think we should restrict what jobs we do based on gender. For example, although men dominate the lift industry, I believe I can thrive just as well as my male colleagues. I think all women can succeed in this industry," she said.
The belief also applies to the lift industry being suitable for young people like herself.
Despite her colleagues being much older, Nabilah believes that young people would enjoy the work too.
She also hopes that further professionalising the lift and escalator maintenance industry with the Progressive Wage Model (PWM) will entice more young people like herself to be part of the growing industry.
Some 1,300 lift and escalator technicians, including Nabilah, will benefit from the PWM.
"There is something new to do every day. Work is never dull. Also, we have a clearer career progression as well, thanks to the PWM. So my advice to the youth and women who are considering joining the industry is not to be afraid. Give it a try, and you might enjoy the work," said Nabilah.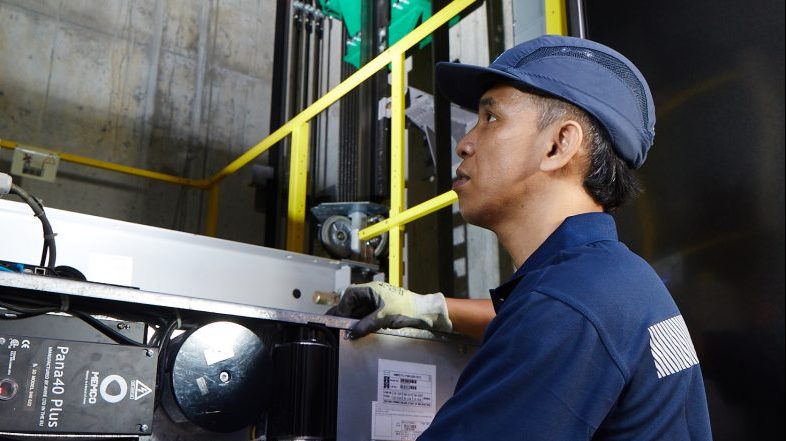 Norman Hassan, Senior Lift Technician
This man has seen it all in his two-decade career in the lift industry.
Norman, 48, is a senior lift technician with KONE and, like Nabilah, will see better wages and career progression thanks to the PWM.
The lift industry today is a far cry from the one Norman stepped into all those years ago.
"In my career, I've seen how the lift industry evolved. Of course, workers like me had to evolve too through training and upgrading to keep up," he said.
Today, the industry is seeing a transformation with artificial intelligence, data analytics, and sensor technologies. But workers like Norman will always be the backbone of the industry.
"I believe that we lift technicians are also essential workers, although many might not see the work we do behind the scenes. Being in a country like Singapore that has so many buildings, I think my work plays an important role in keeping the nation going," he said.
Norman believes that the PWM is an excellent move to professionalise the industry further and expose young workers to the job.
"The career is a good one for those interested. I wouldn't have stayed this long if it wasn't. I think things will only improve further with the PWM. Now all technicians can earn more and see their career track very clearly from the day they join the industry," he said.