The Little India riots in 2013 had been the catalyst that spurred 22-year-old Rachael Ng to seek out work with an organisation that represents and helps migrant workers in Singapore. Recollecting that moment, Rachael shares: "Following that event, the media and people I know had expressed a lot of negative views on migrant workers and I felt that a lot of it had not been a fair representation."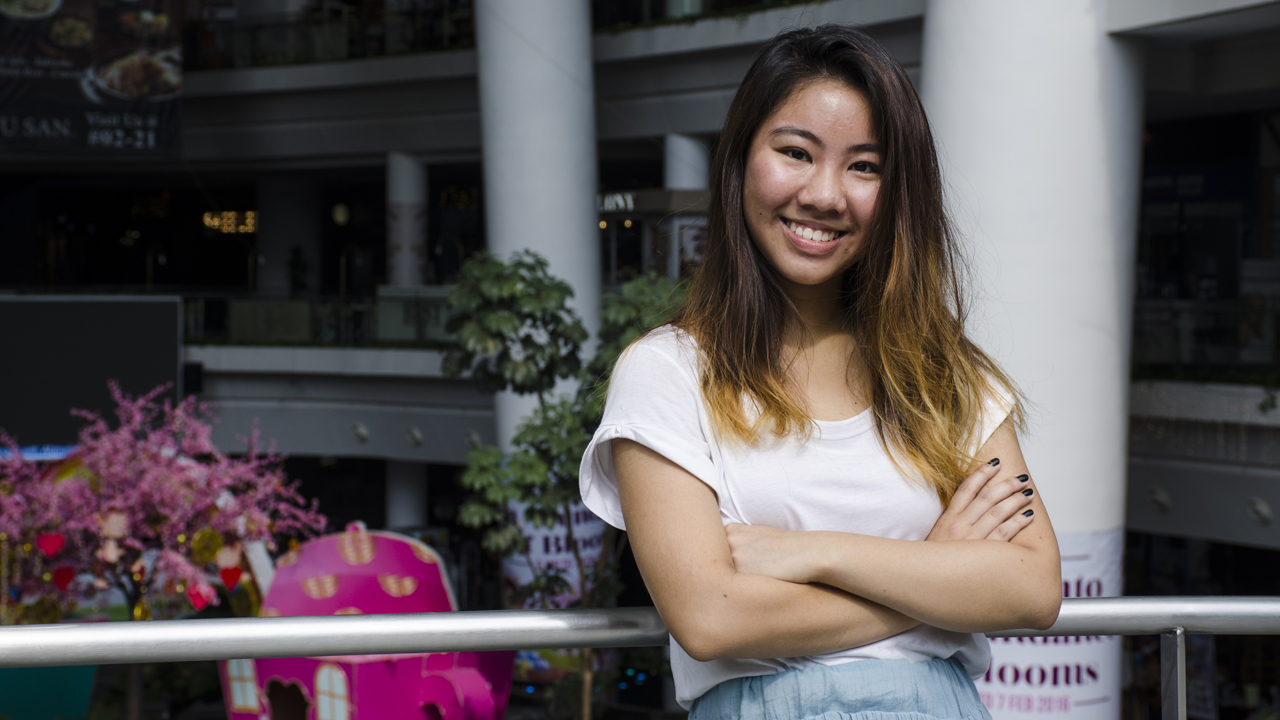 She eventually joined the Migrant Workers' Centre (MWC) on a 12-week internship in 2015. In the course of that time, she gained a deeper understanding about how the centre helps at-risk migrant workers in Singapore. She also gave back with a photo project titled 'Invisible Hands' that was turned into an exhibition for International Migrants Day in 2015.
Sharing her experiences, the final-year National University of Singapore Literature major shares, "a lot of the work was spent shadowing the MWC officers where l got to learn about labour laws and I saw how the specialists dealt with migrant workers who came to the centre or through the 24-hour hotline. I also saw how the officers would analyse the problems and then provide solutions to these migrant workers."
For someone inspired by action, being in the thick of things afforded her an opportunity to get up close and personal with the group she feels so strongly for.
"I think it was an interesting experience visiting the workers in the dormitories. There were shocking cases, the kind of things you'd usually read about in the papers but not get to see how it is really happening. To actually see a worker sitting there telling you how they got cheated, and how they aren't getting their pay was eye-opening," she reveals.
"It really changed how I viewed them," she says of the experiences.  "I think many of us treat them as labourers who just work, and we don't consider them as real people. The internship helped humanise them for me and see them as actual human beings that need to be acknowledged in society."
Influenced by what she saw and experienced, Rachael embarked on a personal project with a friend that she called Invisible Hands.
"The project was something that I wanted to leave behind for MWC," she describes. "Pictures can be captivating and I wanted a different twist from other similar projects like Humans of Singapore. I decided to concentrate on the workers' hands. It's an interesting way to think about how they contributed, with some artistic aesthetic, because it represents the concrete work that they do here in Singapore."
"I wanted to let people know specifically what these migrant workers had contributed," she says of the message in her work. "Hopefully Singaporeans get a better idea of what they actually do for us here, and be more appreciative."
And while she's currently busy wrapping up her final-year thesis, she hopes to be able to continue working with the MWC at some point in the future. "I don't want it to just end because my internship is over," she says.