The first thing you notice about Jamaliah Salleh is the positivity she exudes.
The 55-year-old single mother works as an outdoor cleaner, sweeping fallen leaves along the whole stretch of Lorong Chuan. She works nine hours a day, six days a week, rain or shine.
But whatever the weather, Jamaliah always has a sunny disposition.
"I am so happy with this job because when I clean, I see that people are happy. They say, 'Very good Jamaliah! The place is so nice since you took care of it. It's so clean.' When the people are happy, I'm also happy," she said.
Jamaliah has been doing this job with her company, Chye Thiam Maintenance, for five years now. Before that, she used to work as a cleaner in a condominium complex for seven years.
Things were a little different back then.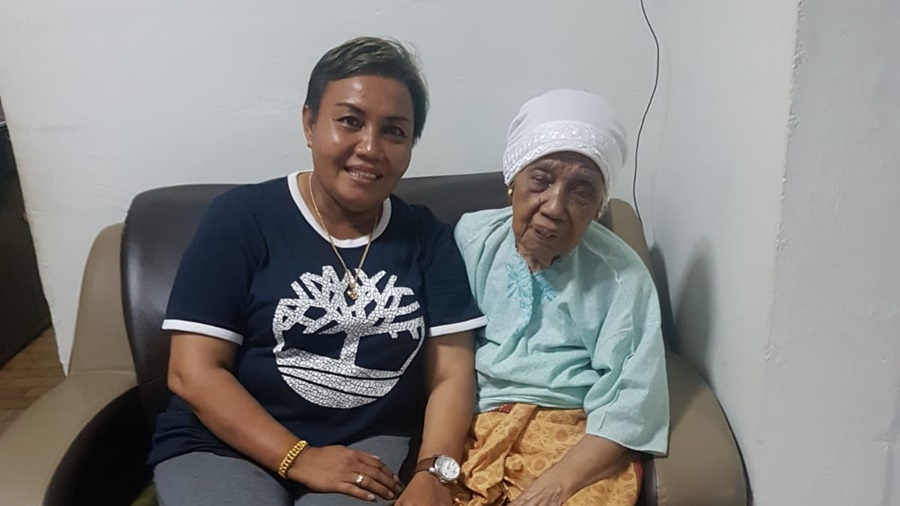 Not So Sunny Days
Ever since Jamaliah got divorced in 2003, she has had to fend for her then-teenage son alone and care for her elderly mother.
As a condo cleaner, she took home $900 a month – barely enough to tide the family over.
"We stayed in a rental flat and even paying my water and electricity bills was very difficult. I also had to provide for my mother, so I had very little left to save," said Jamaliah.
Although the condominium residents were kind to her, the work took its toll.
"There were a lot more jobs to do. I had to mop the floors, clean the surroundings, clean everything. It was hard," she shared.
Jamaliah's friend told her about an opportunity to work as an outdoor cleaner. She took a chance and applied for the job.
Little did she know that this was the first step up to a better life.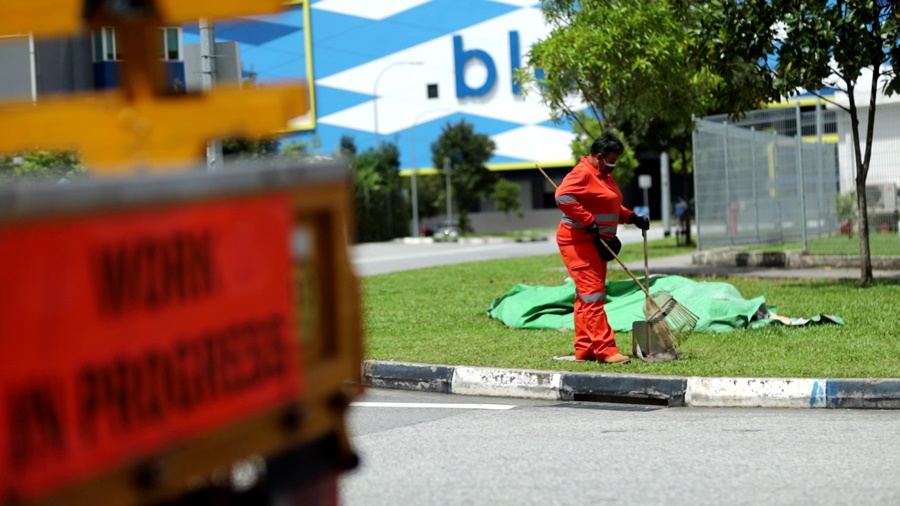 Moving Up and Making Progress    
When Jamaliah moved to Chye Thiam Maintenance in 2015, it was around the same time that the company adopted the Progressive Wage Model (PWM) – a wage ladder that aims to raise workers' pay as they upgrade their skills and improve productivity.
Jamaliah's basic monthly wages climbed from $1200 five years ago to $1,442 today. But with overtime pay and other incentives, she gets to take home around $1,700 a month.
She went through a couple of training modules in service excellence and handling cleaning chemicals to upgrade her skills along the way.
Jamaliah is contented with her current pay and benefits and has enough for herself, even after helping her mum. Her son, who now has his own family, also gives her support.
She shared: "I'm very happy with my life now because my son has grown up, he gives me money every month. Whatever I earn is my own money.
"My son is also hard-working, like me. He is not lazy. He saw me working hard. Now he also does the same. That's why I'm proud of my son."
Making the Most of Her Sunset Years
Jamaliah sees herself working until she's well and able to. She doesn't believe in staying home and doing nothing.
"My friends tease me, 'Hey Jamaliah, you're old already, how can you do this work? It's very hot outside!' I say, 'Can! I'll just wear a cap.' I don't like to be lazy. I like hard work," she said.
For Jamaliah, clearing leaves seems to be a walk in the park.
When asked about any challenges that she faces now, she said: "No challenge! Nothing! I have experienced being a cleaner at a condo, so this is okay. The weather is okay, even if it's hot, I'm okay. When I'm asked, 'Do you want to work in an office? I can recommend you.' I say, 'I don't want to. I don't like aircon. I like this job.'
"I'm happy."
And for this lady, that's all that really matters.