*Profile prefers not to reveal her full name.
Like many small- and medium-sized enterprises (SMEs), Reachfield IT Solutions is manpower-lean, with a team of five full-timers.
However, a year ago, the company saw a need for more talent to help them expand into a new business segment.
Reachfield helps its clients to meet various digitalisation goals. Currently, about 85 per cent of these clients are from the public sector.
Moving forward, Director Winson Wee wants to also serve industries in the private sector with manpower woes such as facility management and security. To do so, the company will be looking into machine-learning technologies such as artificial intelligence and Internet of Things.
Finding Talents
As an SME, Winson found it difficult to attract skilled local talents. Luckily, he stumbled upon a solution during an event for employers at the Devan Nair Institute for Employment and Employability last year.
He found out he could tap on the Professional Conversion Programme (PCP) to hire professionals with work experience and with the interest to enter into a new industry.
Two months after his application for the Infocomm Technology PCP with NTUC LearningHub, Winson shortlisted Ms Ma* from a pool of available candidates and successfully hired her in November 2017.
"Compared to experienced hires, mid-career switchers are more agile. They are also more stable and likely to stay for the long-term than interns or fresh graduates.
"In my case, Ma also brings with her external domain knowledge in security that can add value to the business," said Winson.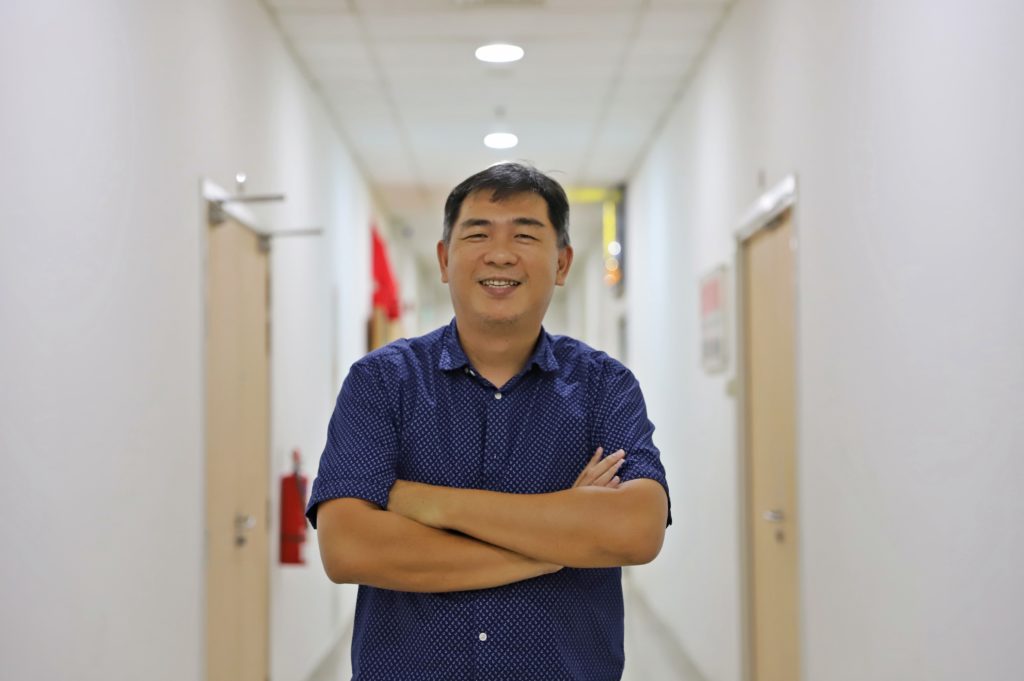 Participating companies in PCP enjoy a course fee grant, and a salary subsidy of up to 70 per cent, capped at $4,000 per trainee per month, for six months.
Career Transitions
More than a decade ago, Ms Ma was a system analyst doing IT support. After getting retrenched in 2015, she took a break from the IT sector and spent two years in security.
During her time as a security officer, she took up courses from NTUC LearningHub, which helped her grow into the role of a supervisor.
Last year, an e-mail from NTUC LearningHub about the PCP sparked her interest to rejoin the IT sector.
The 50-year-old explained: "I was working a lot of night shifts in security. Many of my family members and friends encouraged me to change job for my health. I also wished to spend more time with them."
Skilling Up
Ms Ma, who is a Singapore Permanent Resident, is now working as a Java developer at Reachfield through the PCP. As part of the programme, she had to take time off work to complete a list of courses over six months.
"Unlike my previous job in IT, I have to do a lot of programming here. But with my background, it was not difficult to pick up the skills through the courses. Thankfully, my colleagues at work have been very patient in helping me troubleshoot errors. They give me time to learn," shared Ms Ma.
To complement the lessons, Winson had assigned her mock projects to apply what she had learned.
"Employers must be realistic with their expectations. PCP must be coupled with on-the-job training and lots of guidance at the beginning. I gave Ma basic tasks to build up her fundamentals and expose her to the lifecycle of a software. Usability, beautifying and validation come after. After about a year, Ma is self-reliant and able to work independently," said Winson.