A Senior Mechanical Engineer in PSA Singapore's Mobile Equipment Department, Ng Hwee Sheng, 29, and his team are responsible for the maintenance of vehicles that ply the ports and keep them ready to support port operations 24/7.
Given the sheer size and scale of PSA Singapore's port operations, which handled more than 36.3 million container units in 2018, the fleet of prime movers, trailers and forklifts under the care of Hwee Sheng's department number well beyond a thousand vehicles.
"In the past, incidents or failure rates would be analysed using past trends and mechanical knowledge to deduce the cause of a breakdown or mechanical failure. But with the advancements in technology, we are using equipment such as sensors installed on the prime movers to monitor driving patterns and machine performance.
We then use data analytics to help us with pre-emptive maintenance by predicting which parts may fail and replace them before actual failure," shared Hwee Sheng, describing how the job has changed in the four years he's been with PSA Singapore.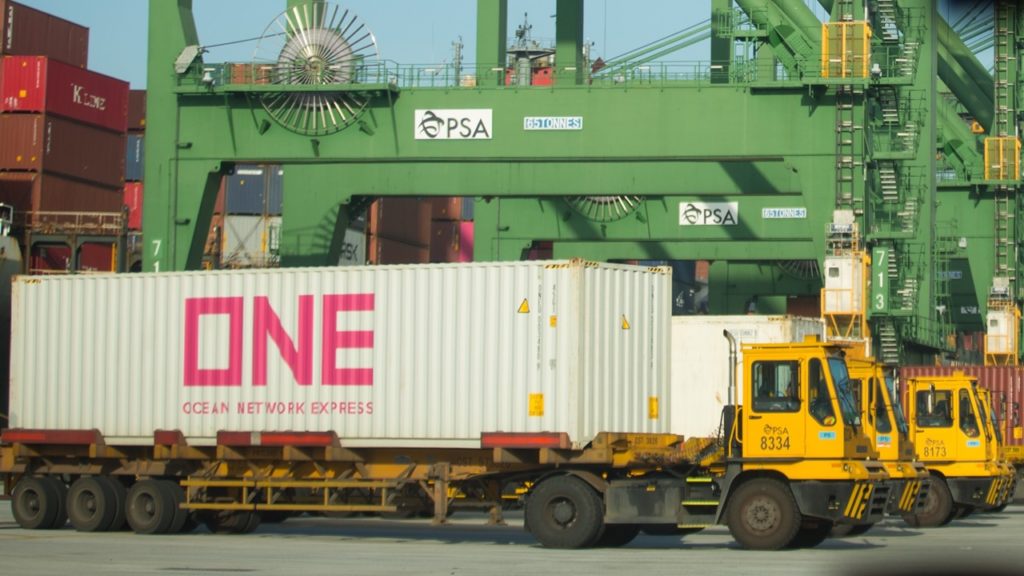 Coping With Change
However, picking up the knowledge to tap the benefits of technology did not come easy for Hwee Sheng.
"There was a big learning curve when such technology was introduced because I graduated as a mechanical engineer from the National University of Singapore and a lot of what I learnt was focused on mechanical engineering.
"Now, we are being trained on various adaptive, technical and technology skills. These may be IT-related, technology-specific or even electrical, which I may not have been used to in my school days. But from here, I had to pick up and learn because some of these projects are an amalgamation of different disciplines, not just mechanical," he shared.
Becoming Worker 4.0
A keen learner who always volunteers to pick up new knowledge, Hwee Sheng also had the support of his company and superiors to attend training.
Some of the programmes included a year-long Systems Engineering Course that was a collaboration between PSA and the Singapore Institute of Technology, and a Systems Development Process & Lifecycle Management course. The former taught him things like stakeholder requirement and design concepts in the development of and management of complex operations systems used in the ports. The latter was a more IT-focused programme that taught him the necessary IT skills and knowledge to manage complex projects and work with the new systems that were being introduced.
Managing learning with the demands of work isn't easy, but Hwee Sheng believes that it is a necessity.
"Technology is always changing and we have to keep up. We need to embrace the mindset of change, to always keep learning new things and ensure that we don't fall behind. Learning new things is also a challenge for me in the sense that I find it more fulfilling to be able to learn more things and contribute more to the company," he said.
With opportunities made available to him, Hwee Sheng has seen his role expand beyond vehicle maintenance to also include automation and IT projects. Some of these include implementing sensors for telematics in the prime movers he looks after and sustainability projects such as the use of liquified natural gas as an alternative fuel source.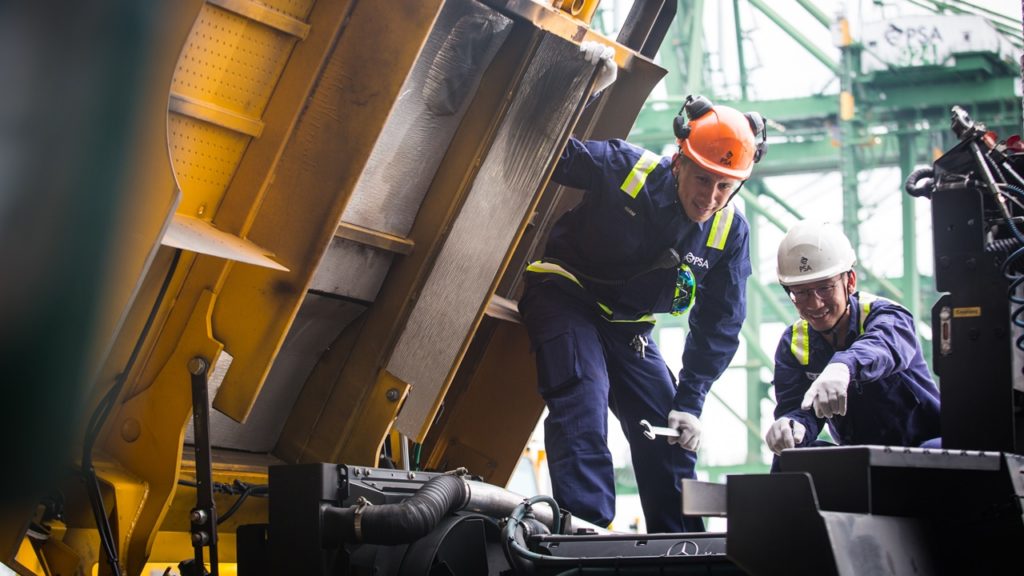 "PSA has been very supportive of staff development. Even the Port Officers' Union (POU) has many professional development seminars where they give us talks on things like emerging technology and business trends. From this, I feel that the company and union are very forward looking.
"Because of all this training, I am very confident to take on new roles and new tasks for the future, especially with the Tuas megaport that we will soon have," he shared.
In the near future, Hwee Sheng hopes to be able to continue learning and deepening his mechanical knowledge. At the same time, he wants to widen his knowledge to include electrical engineering, IT and other specialisations that could add value to his career, and enable him to be more involved in other projects such as automated quay cranes, automated guided vehicles and even autonomous prime movers.
But until then, Hwee Sheng is relishing the satisfaction that comes from seeing his projects bear fruit. Seeing how data gets collected, analysed and used to make positive improvements in operations is one of the most fulfilling moments of his career.