Imagine you are a senior security supervisor, in charge of keeping a local polytechnic safe and secure. You get notified through your walkie talkie that a student has passed out.
You know that you need to get one of your officers to the scene to evaluate the situation as soon as possible, but the thing is, you are not exactly sure which one of your officers is closest to the incident.
You're doing your supervisory rounds, so you're not at the Fire Command Centre to look at the monitors. Using your walkie talkie, you ask your officers for their location.
Precious minutes pass before an officer gets to the scene; minutes that could have been saved if you had better technology at your disposal.
The challenge described above is something many security supervisors who secure large worksites such as school campuses go through.
For a security supervisor, nothing is more important than having proper command and control of the men under your charge and technology can help with this, believes 40-year-old Norizal Zainal, a senior security supervisor at Temasek Polytechnic.
Last year, Norizal's employer APRO Security adopted a virtual supervision system at all its 150 worksites to help with efficiency and productivity.
The company tapped the Inclusive Growth Programme (IGP) administered by NTUC's e2i (Employment and Employability Institute) to procure the technology in March 2018. As part of the shared-gains that come with the IGP, Norizal has seen his salary increase by $100.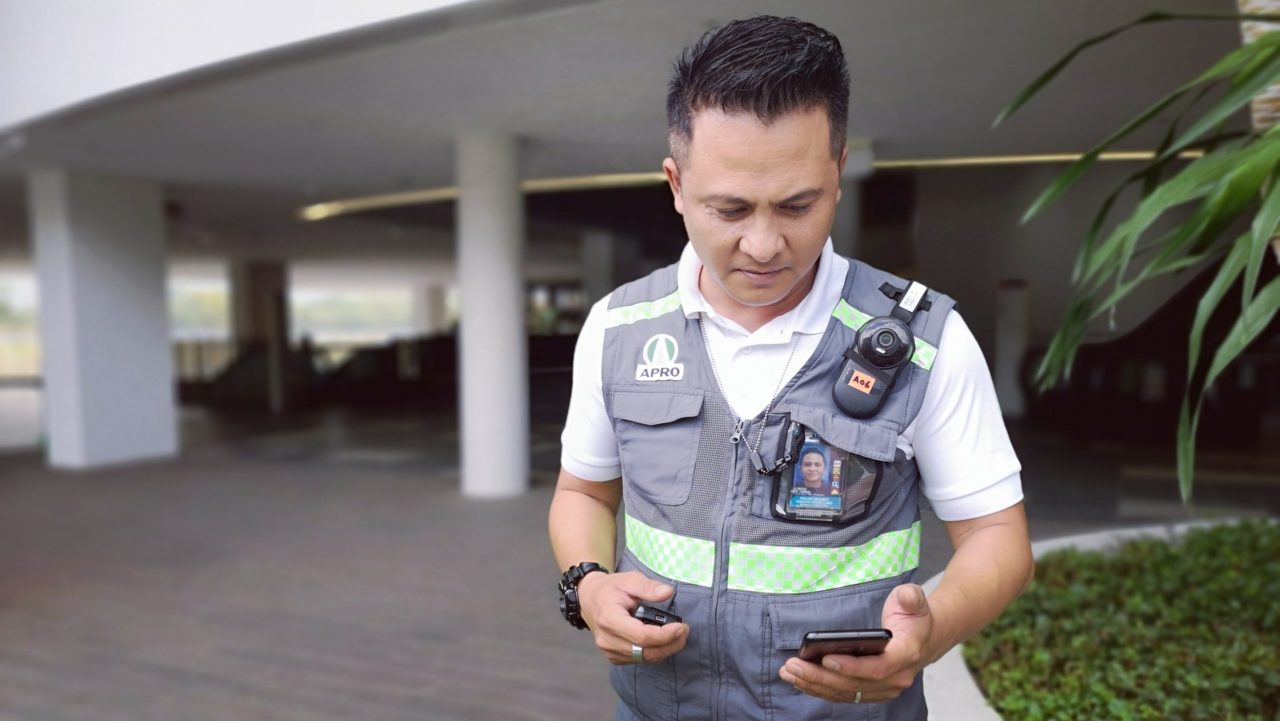 Improving Efficiency and Effectiveness
One of the highlights of the system is the Incident Management (IM) Module, which allows Norizal to track activities within the campus and assist his officers even when he is not at the Fire Command Centre.
With one look on his phone, Norizal will know the location of all his officers. He is then able to deploy them efficiently when there is an incident that needs security attention.
"When it comes to an emergency, I would know where the nearest officer is, and I then alert him to be a first responder to the incident. This is much faster than before where we depended a lot on our walkie talkies. It used to be very difficult," said Norizal.
He is also able to monitor in real-time whether his officers have performed their patrols as scheduled.
"If they miss a checkpoint, I will know about it, and I can alert them right away," said Norizal.
Security officers can also report incidents to the supervisors with relative ease, using the system. If they find any incidents and need to escalate them to Norizal, all they have to do is snap a photo using the module and send it to him.
According to Norizal, the system has given him a greater sense of situational awareness in the campus.
He also believes that technology has created a higher job-value for him and his fellow officers.
"In my 12 years in security, I have seen a gradual change in the industry. We used to be called guards, and many weren't qualified to do security work properly. But with training requirements and the use of technology, I think the industry has come a long way. We are more professional now. But of course, I hope to see it become more professional in the future," he said.