If you're working in the CBD, have you ever spotted a lady cruising on her electric scooter delivering meals to people working in offices? Or when you think of a rail engineer, do you picture a woman in the role?
In Singapore, we are seeing more women reaching new heights in big companies, but at the same time, it is also inspiring to know that there are women who are pursuing careers off the beaten track.
We at LabourBeat have been lucky to have caught up with a few of them in our pursuit of interesting stories. Here, we revisit three of these women who have broken out of the stereotype.
Leticia Dragon, 45, Horse Trainer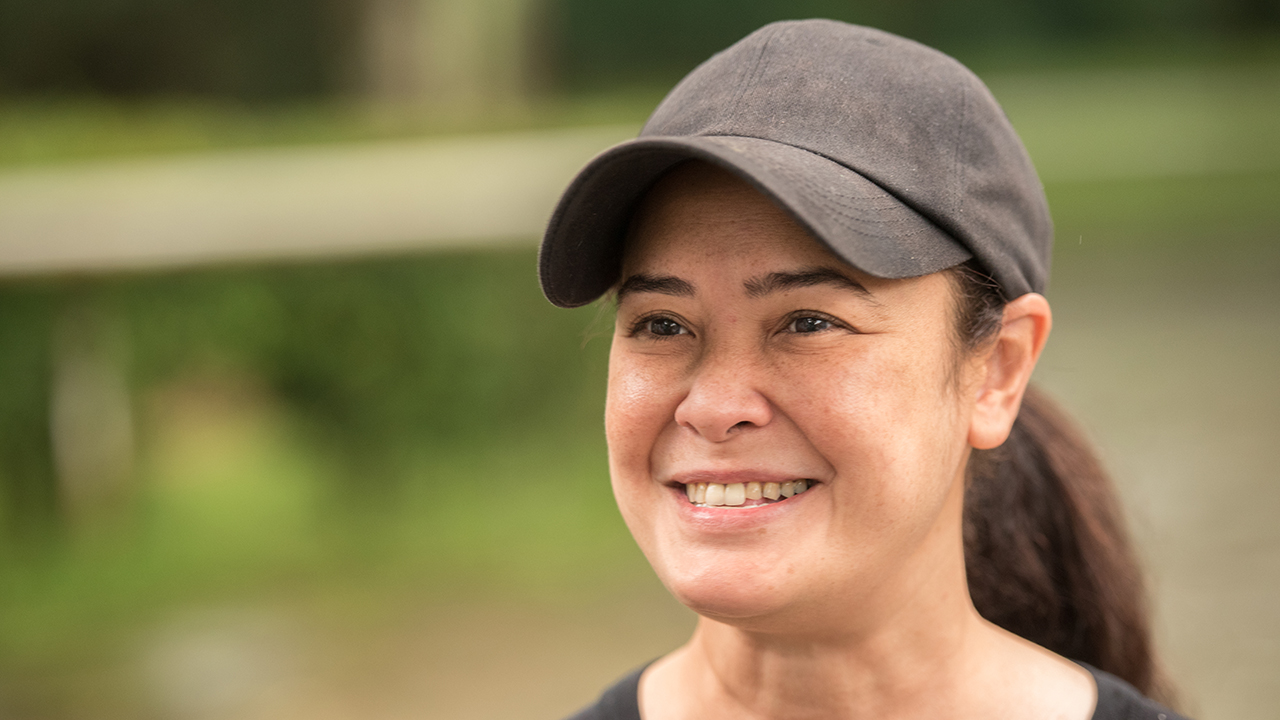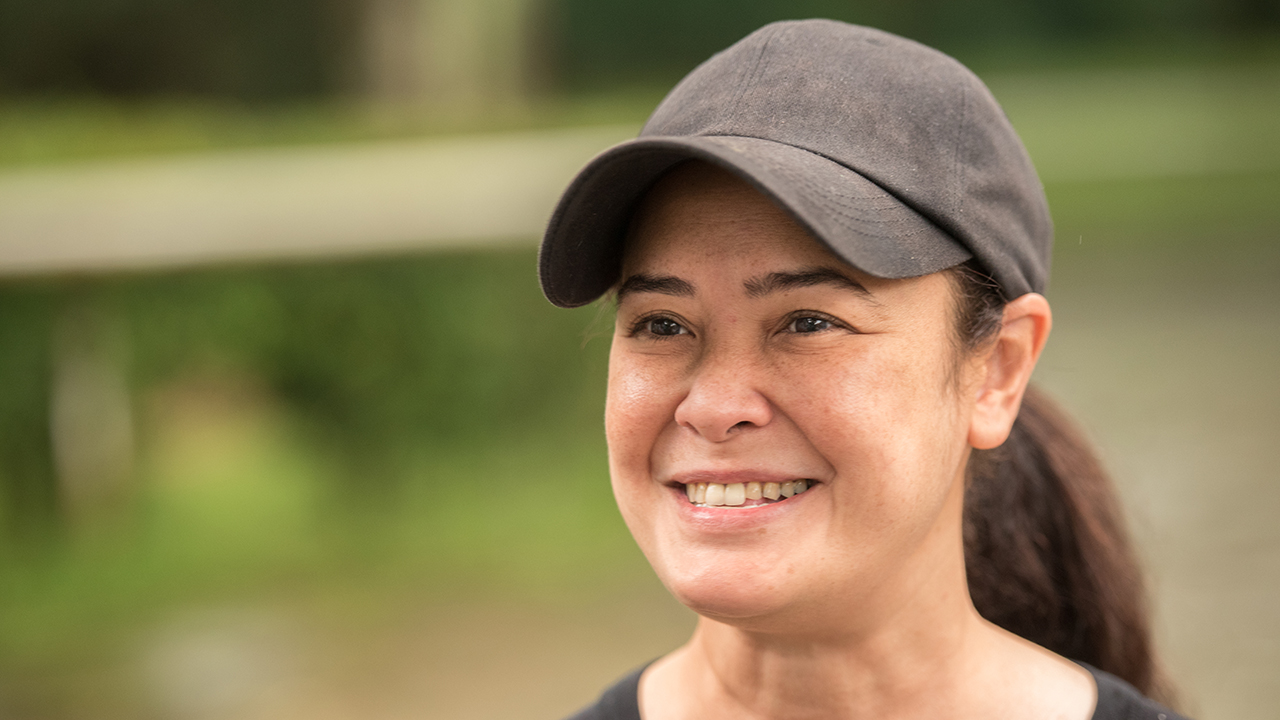 The name Dragon is royalty when it's mentioned in the Singapore horse racing scene.
Leticia traded her air stewardess career to train racehorses in 2004. She became her late father's assistant-trainer in 2008 and took over when he retired in 2011.
In fact, Leticia is the only female trainer at the Singapore Turf Club.
"When I first joined my dad, people kept telling me that I was a girl and didn't belong at the stables. It was always challenging, but I told myself that this is what I love to do. I'm good at it, and no one can tell me otherwise," said Leticia.
Read her story: Leticia Anne Dragon: A Dragon Among Men
Kashlyn Teo, 72, Food Deliverer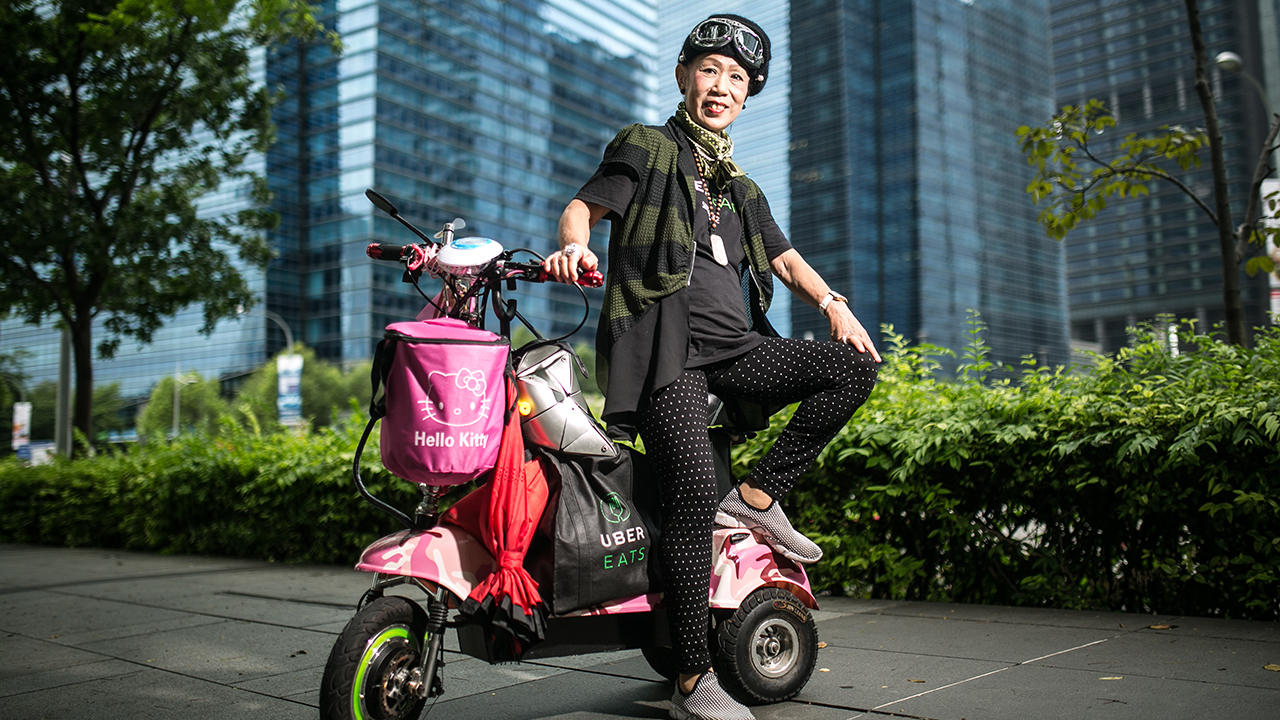 When we met Kashlyn Teo in 2017, she was working for UberEATS. She inspired awe with her cheerful demeanour, quirky dress sense, and the ability to keep up to the demands of the job despite being 72 years old.
She also travelled around on a bright pink scooter – a Mother's Day gift from her four children – and took it on train rides for longer distances.
"When my son suggested this job to me in January [2017], I was nervous about facing customers, but I found out that people nowadays make their food orders through their smartphones. After I learned how to use the UberEATS mobile application and Google Maps to find my way, I found it all very convenient.
"I love that I can walk from point to point when I want to and exercise. The timings are also very flexible, so I can still spend time with my grandchildren. It will be a long time until I retire," said Kashlyn.
Read her story: Delivering Happiness, One Meal at a Time
Edelene Ee, 35, Engineer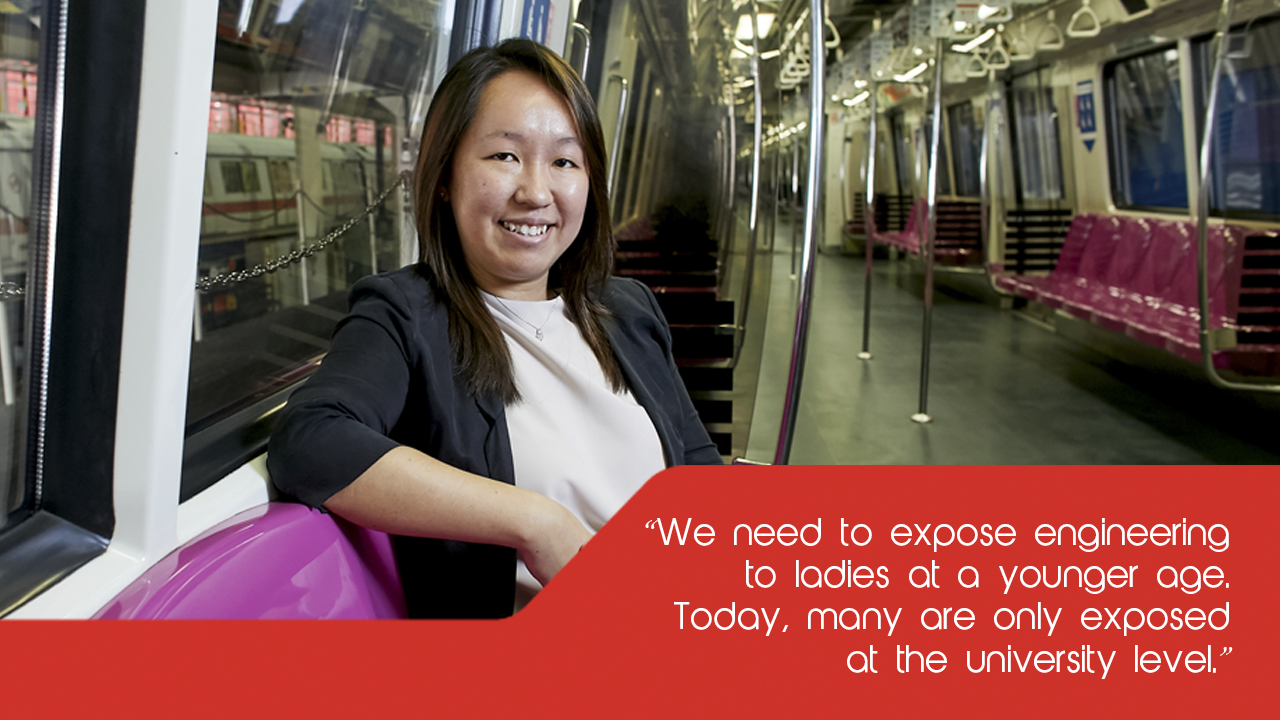 Every day, almost 3 million people in Singapore commute by MRT. But how many of us spare a thought for the hard work an army of engineers and technicians put in behind the scenes to keep the trains running?
When we met one of these heroes, 35-year-old engineer Edelene Ee, she was leading a team of 120 power maintenance managers, engineers and technical officers to ensure the safety and reliability of the railway power distribution network encompassing trains and stations.
Edelene joined SMRT back in 2008 as a management trainee and rose through the ranks to become the deputy director of the SMRT power maintenance division.
"In SMRT, I have supportive colleagues and bosses who don't treat me differently than any of my engineering counterparts. They don't have any prejudices against female engineers. Although I'm a female engineer, my bosses guided and gave me equal respect and opportunities as they would any other person doing the job," she said.
Read her story: Woman Empowered