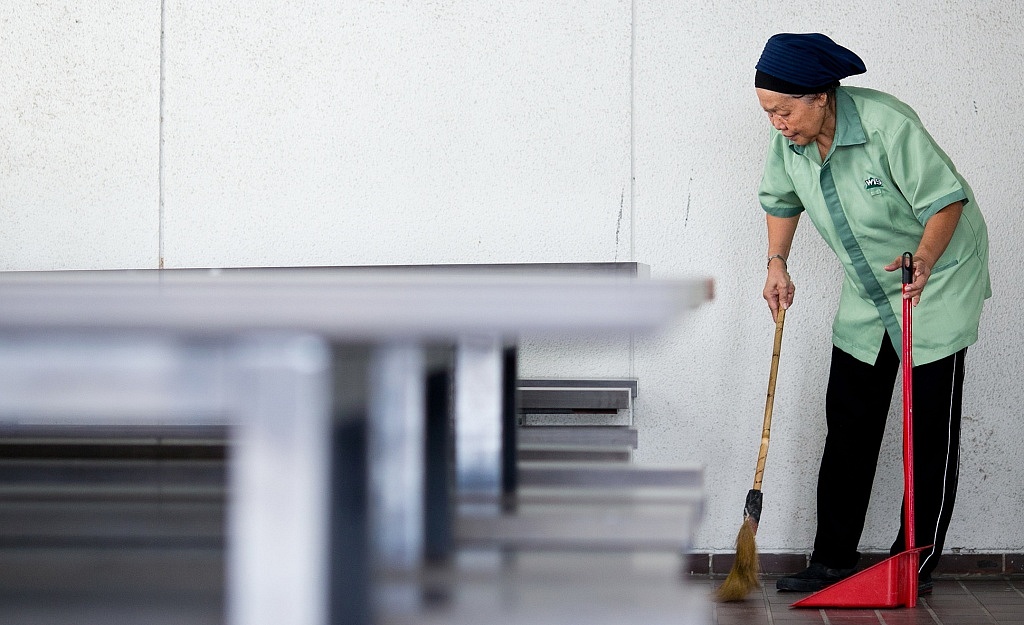 My father worked as a cleaner before and was paid $600 a month. That was more than 35 years ago. When I joined the Building Construction and Timber Industries Employees' Union, where a large number of our members are cleaners, I was shocked to learn that many cleaners were still paid only as much. To me, this amounted to slavery of the most vulnerable and it must end. I wanted strongly to fight this injustice so as to help these 'unsung heroes' earn better wages for a better tomorrow.
As such, starting from my first term as a Labour MP, I have been speaking up for this group of workers. I took on becoming a conservancy cleaner for a day and having experienced that, I know first-hand what their working conditions are like. Work was laborious, with some even thinking that they were helping the cleaners by 'littering' indiscriminately, thinking that it would give them a job to do.  I found it inconceivable that this was the wage value we placed on the work they do. Without doubt, cheap sourcing and cheap foreign labour have led to market failure.
In NTUC, my team was asked to push for Best Sourcing. Through best sourcing, service buyers are able to get better service quality and value. Outsourced workers too, are able to benefit through better employment terms and conditions. However, even with Government-pledged support, progress was painfully slow.  Trying to get service buyers to adopt best sourcing was akin to moving a mountain with your bare hands.
The tipping point happened in the Members' Room during a break at one Parliament sitting in 2011. DPM Tharman was concerned about the progress being made in this industry. He suggested that NTUC should propose a wage level for cleaners; and that the Government would fully support it. That kick-started our work on the Progressive Wage Model for cleaners. Subsequently, the same approach was adopted and implemented for the security and landscape sectors.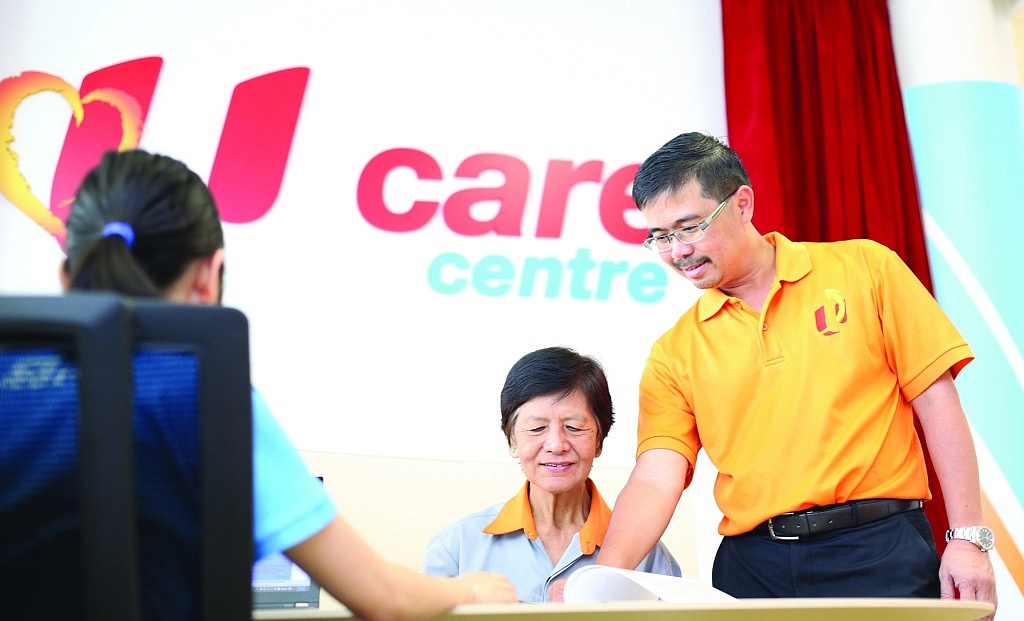 Over the years, NTUC, together with our tripartite partners, have championed for various initiatives such as Best Sourcing, Inclusive Growth Programme and Progressive Wage Model. While these have uplifted the wages of the low-wage workers, the widening income gap remains a grave concern.
So how should we narrow the widening income gap?
For some years now, Singapore has had one of the world's highest Gini coefficient. Last year, Singapore's Gini coefficient was at 0.464, before government taxes and transfers. After taxes and transfers, it was down to 0.412.
We all know this: Dark clouds are looming ahead. We need to do something about this, and we need to do it quickly, so that the widening income gap does not worsen and dampen the progress that the rank-and-file workforce has made. We must take bolder steps to address the widening income gap and at the same time ensure sustainability of our efforts and their outcomes.
Without doubt, BSI, IGP, WIS, and PWM did make life easier for these workers at the lower end, but are these enough for the times ahead?
For instance, how errant employers treat the National Wages Council (NWC)'s recommendations is one of my biggest pet peeves.  All of us at NTUC had something to cheer about when specific quantum recommendations were made in 2012. Workers in unionised sectors were duly paid the wage increase. But it was a different scenario in non-unionised companies. To some employers out there, these are just recommendations. This is why among other issues, I called for legislation on some sections of the recommendations in Parliament.
Likewise, with the Progressive Wage Model. Beyond the three licensed sectors (cleaning, security and landscape), employers in other sectors are often slow to even think of implementing it. Yet, there are many more low-wage workers in sectors like retail, logistics and food and beverage who could stand to benefit from PWM. So, I made the call for all Government-linked companies to be the catalysts to take the lead in implementing the PWM. They could start by insisting that all major projects and tendering should incorporate the PWM framework for the workers.
Take for instance Madam Regina, who used to work in a coffee manufacturing company as a general worker. Coffee packing, labelling and data entry duties were part of her job scope. She started with an income of $650 in the company. 13 years down the road to last year, she was earning a mere $730 – that's a pay raise of less than $100 or about 12 per cent over more than a decade.
Not only that, she was only given a $50 pay increase (which is $10 lower than the NWC guidelines). And that was after the company got wind of an inspection by the Ministry of Manpower. Today, at 59 years old, she has resigned from her job due to health reasons. She now works as a part-time bus attendant, earning $600. Like her, there are many workers in other low-wage sectors whose jobs may never increase in value, pay packets may never rise, and whose livelihoods may never become better.
To me, Madam Regina is an example of a champion who quietly fights to make a decent living – both for herself and for her family. For workers like her, I learn to make my voice stronger.
I have always believed that NTUC has to come together to hold the fort in ensuring that our workers and families stay resilient always – be it bloom or gloom times.
At the end of the day, every worker champions for a better life, a better home, a better Singapore, a better future.
Some people refer to me as the champion for low-wage workers.
I tell them, these workers, like my father, are the real champions.
Aren't they?
Zainal Sapari
This is a post by National Trades Union Congress (NTUC) Assistant Secretary-General Zainal Sapari. Any extracts should be attributed back to the author. 28 January 2016.