"Life is getting more expensive these days; I can barely keep up."
Sounds familiar? From disruptions to the global supply chains, to the recent tensions between Russia and Ukraine, a series of worldwide events has resulted in an upward pressure on the prices of goods and services locally.
Singapore is, after all, largely a price taker in the international marketplace.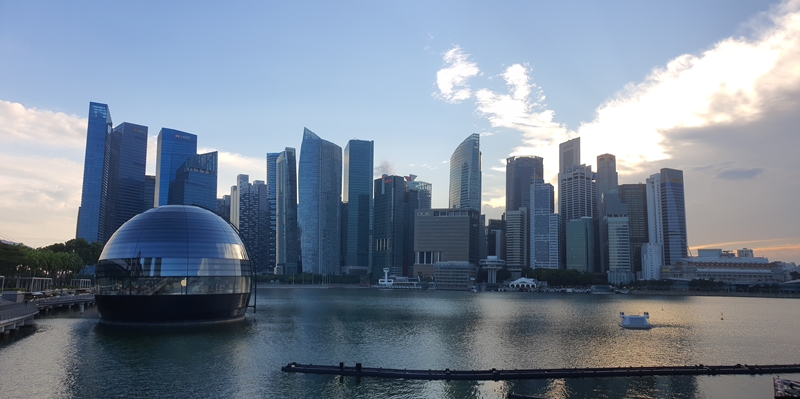 To address the rising cost of living, the Singapore Government has adopted a multi-pronged strategy to tackle the issue.
This includes improving our economy's competitiveness and creating good jobs to bring about sustainable wage growth. As a result, the strong recovery in 2021 has helped to ensure that resident workers enjoy real wage growth, after accounting for inflation!
Furthermore, initiatives such as the adoption and expansion of NTUC's Progressive Wage Model, the raising of GST, the distribution of Community Development Council (CDC) vouchers and tax rebates will also continue to help fellow Singaporeans in the years to come.
Beyond Government led initiatives, NTUC and its social enterprises such as NTUC Income, FairPrice, NTUC First Campus here are also doing their part to better support Singaporeans in their everyday lives.
NTUC's Social Enterprises
For more than 60 years now, NTUC has made a commitment to look after workers and their families. It has done so by addressing their daily concerns, meeting pressing social needs in areas like health, eldercare, childcare, daily essentials, cooked food and financial services.
Today, there are a total of 10 NTUC social enterprises under the NTUC Enterprise group, and you may be familiar with some of the exclusive deals and initiatives that they have launched over the years in support of Singaporeans.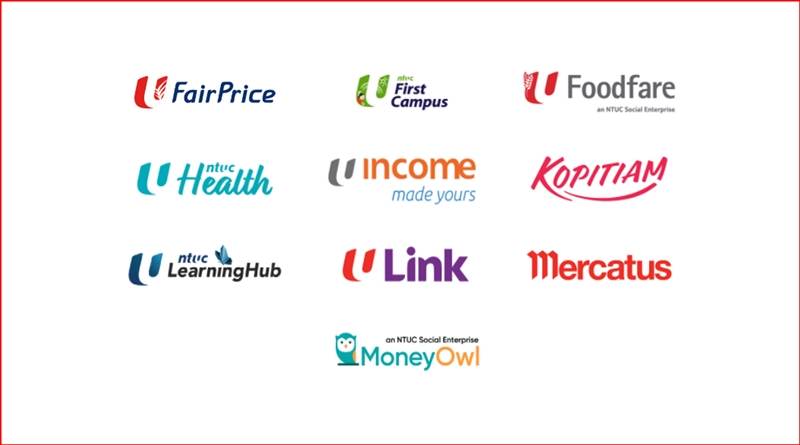 But how did the first NTUC social enterprise come about?
The Modernisation of the Labour Movement
The idea started at the Trade Union Seminar on the "Modernisation of the Labour Movement" that took in November 1969 to tackle the decline in membership.
During the four-day seminar, the Labour Movement came up with 14 recommendations to reinvent and bring itself into the future. The plan to start co-operatives or social enterprises was one of the most significant.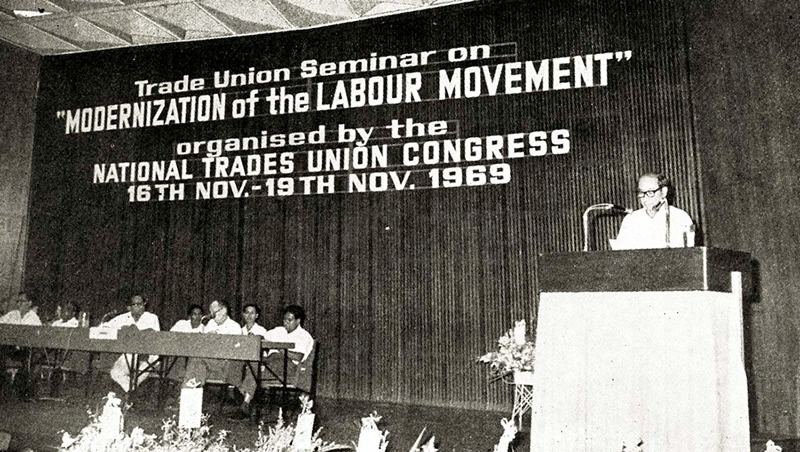 Soon after the seminar in 1970, NTUC announced that it would set up a personal insurance co-operative called NTUC Income.
In the early days, life insurance was something only the higher income groups could afford. Can you even imagine if something unfortunate were to happen to the sole breadwinner of a family?
Hence, NTUC Income was established with the objective of providing insurance protection to the masses. Today, it serves over two million customers with over 3.7 million policies!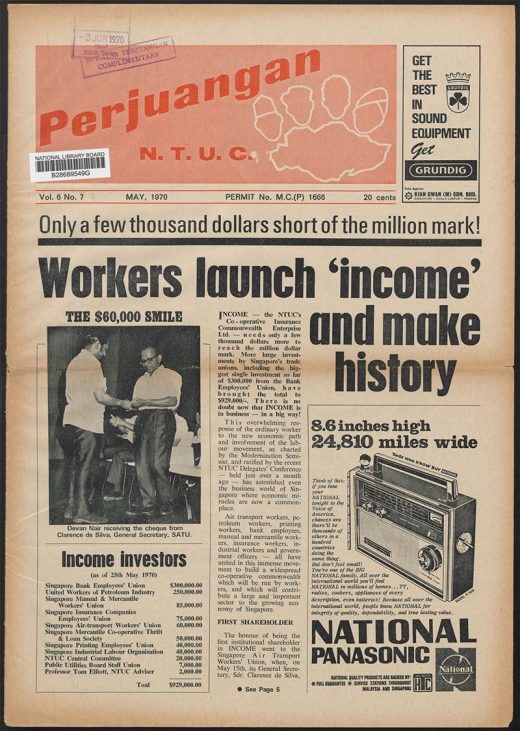 In July 1973, an NTUC Welcome Supermarket was launched in Toa Payoh. Its purpose then was to fight rising oil and daily necessity prices, hoarding and profiteering by dishonest traders. Singapore's founding Prime Minister Mr Lee Kuan Yew was there to officiate the opening.
It was later renamed 'NTUC FairPrice' in 1983. Since then, the NTUC FairPrice chain of supermarkets has played an important role in Singapore's nation building, helping keep the cost of living low, to give Singaporeans the assurance that they can always obtain essential goods at retail outlets at fair prices, and to give Singaporeans a stake in its enterprise.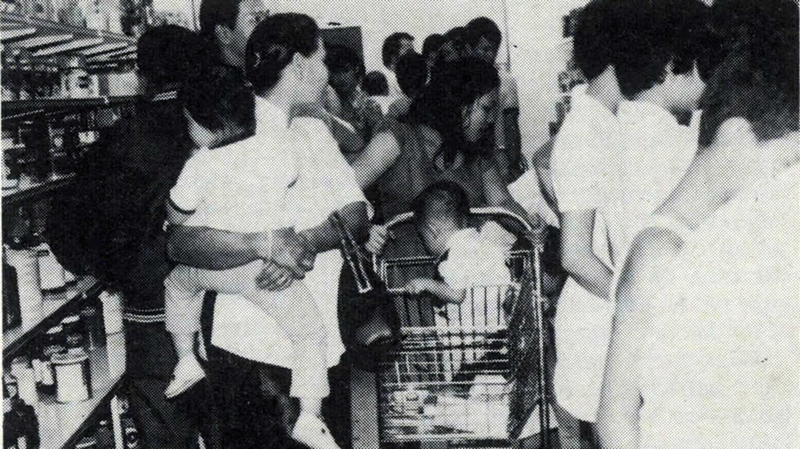 As Singapore Prospers
Over the years, as Singapore progressed, its people were met with new challenges. However, NTUC has not wavered in its pursuit of new ways to support Singaporeans.
We may not think about it much, but many Singaporeans today depend on NTUC's social enterprises to support them in their everyday lives!
NTUC's efforts go way beyond daily necessities; for more than 40 years, First Campus has been supporting working families in Singapore, allowing them to work with peace of mind.
NTUC Foodfare has also helped to moderate the prices of cooked food, providing quality meals for time-strapped families islandwide!
To encourage greater social engagement and independence for our seniors, NTUC Health has been actively working with volunteers and partners like Singtel in areas like developing their basic digital skills.
In 2004, NTUC LearningHub was also launched as a continuing education and training provider to enhance workers' employability. NTUC LearningHub went on to introduce the Learning eXperience Platform (LXP) last year to help busy workers of Singapore build in-demand skills.
As Singapore's largest subscription-based online learning mobile application, learners can gain access to over 75,000 bite-sized courses where they can upskill pretty much anytime, anywhere!
With May Day coming up soon, you can be sure these social enterprises will be launching out more sweet deals for members and the public. Do keep a lookout!