With all the recent announcements about layoffs in the financial industry fuelled by global fears, uncertainties and doubts, it is no surprise that many are expecting more dark clouds ahead in the financial sector. All this has been further exacerbated by the plunge in crude oil prices, currency fluctuations and stock markets at new lows. National retrenchment figures have also crept up in 2015 compared with 2014. As NTUC's PME Unit Director, we have also seen more PMEs from the financial sector visit our U PME Centre to seek assistance, especially in the last quarter of 2015.
Having seen, assisted and negotiated for fellow workers during the last few downturns and having gathered feedback from the ground, I do have some concerns for the financial sector where we are seeing a somewhat worrying trend of foreign banks laying off its employees in incremental proportions.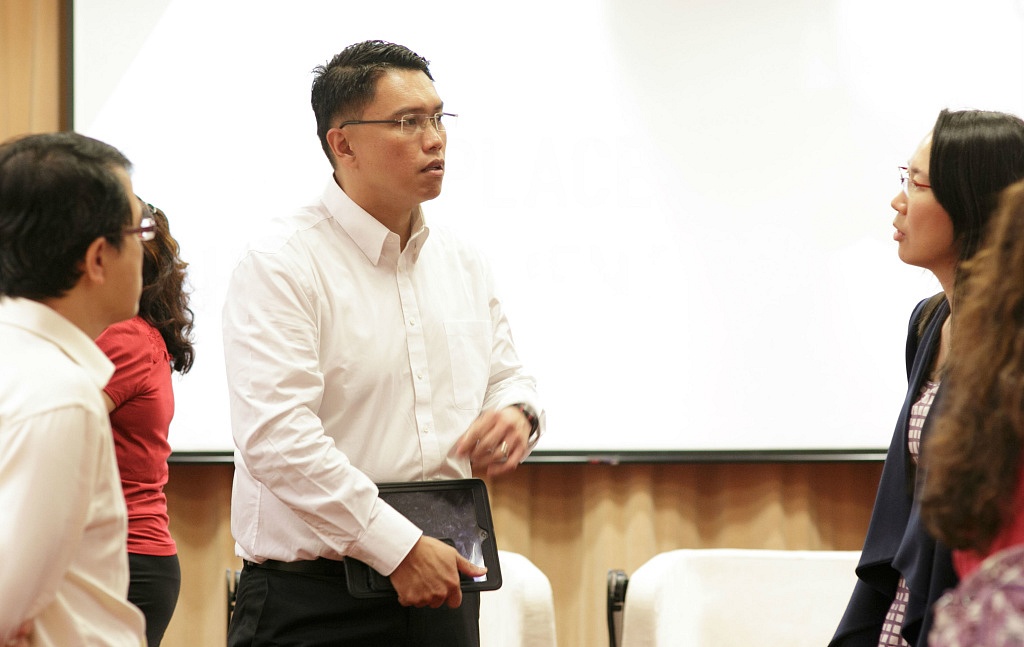 Standard Chartered announced in November last year that it plans to lay off 15,000 workers from its 86,000-strong global workforce by 2018. In Singapore alone, Standard Chartered employs 7,000 workers, many of whom are Singaporeans. HSBC had also announced that it would slash 50,000 jobs worldwide through 2017 as part of a global overhaul. Earlier this month, Credit Suisse announced 4,000 job cuts globally after the Swiss bank reported its first annual loss since the global financial crisis.*
Barclays also had to let go some of its employees last month as part of its move to exit the global institutional cash equities, equity research and equities capital market businesses. Though the number of workers wasn't as many as we feared initially – 71 and not 100 as mentioned by the media, about half were our fellow local PMEs. Thankfully, some of our local PMEs managed to be redeployed within the bank or this figure could have been much bigger.
Why is this happening in the financial sector? There can be many answers to that question: Rapid expansion, high cost of manpower and rent, product consolidation hence the closure of major product lines, and a fledgling global economy. These are just some of the reasons why foreign banks are having it hard.
On the other hand, workers in Singapore's three banks – UOB, DBS and OCBC – may have less to worry about as these banks were recently reported to be still hiring amid healthy potential in regional banking and diversified areas of growth. They are well-positioned on top of strong fundamentals and are not expected to undertake drastic staff reduction according to recent press interviews. In fact, these three banks are currently ranked among the top 10 strongest banks in the world by Bloomberg Markets although there are critics as well.
As a prelude to the sectoral tripartite committee's crafting of its terms of reference which will be shared later this week, NTUC's Financial and Business Services cluster of unions recently ran a series of 6 focus group sessions and engaged more than 100 employees working in the financial sector from various financial institutions and in various job roles and grades – from rank and file to senior management.  Some shared their concerns whilst others took the opportunity to share where jobs were being created in the financial industry especially in growth areas within the sector such as in the areas of compliance, risk management and IT.
Some examples are compliance and risk management jobs in areas of anti-money laundering, Basel III, business continuity management and data protection. In the area of IT, more companies in the financial sector are investing and enhancing capabilities in the digital space including e-payments and e-commerce, data management, data analytics and cyber security.
Regardless of what is going to happen this year, Singaporean PMEs in this sector need to prepare themselves as I anticipate that the road ahead may be a little rocky for some. In particular, I worry for Singaporeans working in foreign banks as many of the decisions are made at the global HQ. We have seen hints with the challenges faced by several large global and regional banks and also several going on wage freezes locally.
Having said that, I want to assure PMEs in this sector that they should not feel discouraged.
Take for example Ms Chow (not her real name), who approached our U PME Centre when she was unfairly dismissed. She felt aggrieved about being shown the door despite putting in 15 years of good service to the company. We gave her some practical advice which she then acted upon and managed to negotiate for a reasonable and amicable settlement for which she then profusely thanked us for.
NTUC and our affiliated unions strive to help as many workers, including PMEs. But I sometimes feel frustrated when we can't fully represent and help workers who are not union members, or are working in non-unionised companies so as to get the best deal when things crop up. Nonetheless, we will do what we can to render whatever assistance we can through our one-stop U PME Centre. Workers can head to the centres at One Marina Boulevard NTUC Centre and the Employment and Employability Institute (e2i), or access it virtually.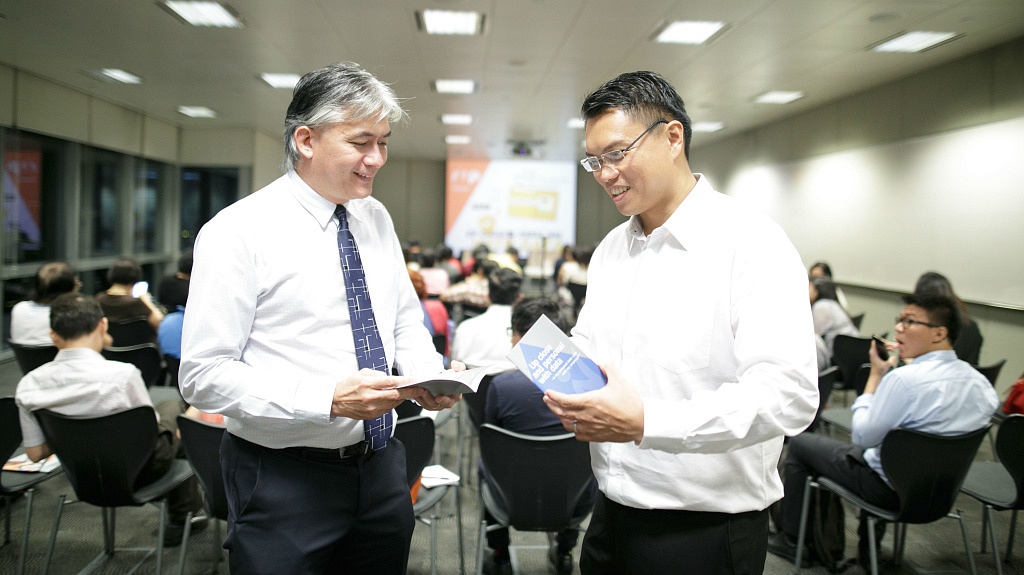 Whilst the NTUC and our tripartite partners will do its best to help all workers, there are also steps that PMEs can do to pre-empt any difficulties ahead. One can always become a union member but more importantly, PMEs must continue to up-skill or take up a second skill, so as to future-proof themselves. If necessary, they need to be prepared to manage their expectations as remuneration in other sectors may not be as lucrative as the financial sector.
I also urge employers to play a proactive role in making sure workers are less affected by retrenchments. For example, employers can send its workers for programmes to ensure they are future-ready. As a Labour Movement, I believe our role goes beyond helping retrenched/aggrieved workers. As co-creators of SG100 and beyond, we need to remind employers that we play a more strategic role in their Human Resource practices than they are aware of. Tripartism shouldn't be a secret weapon known only to a few. I also urge employers to play a proactive role, together with the Labour Movement and government, in developing their human capital and a strong Singaporean Core. We should leverage on the sectoral manpower plans, SkillsFuture, and the resources that each of the tripartite partners has in order to help our PMEs be future-ready.
My parting advice for fellow PMEs in the financial sector: Please stay Ready, Resilient and Relevant, embrace second-skilling, deep-skilling, re-skilling, up-skilling and multi-skilling. While the mantra of old says "Learn, Work and Retire", the mantra of today should be "Learn, Work, Learn, Work, Learn, Work and Retire".
Patrick Tay
This is a post by National Trades Union Congress (NTUC) Assistant Secretary-General Patrick Tay. Any extracts should be attributed back to the author. 16 February 2016. 
*Figure sources: http://bit.ly/SgBanksBuckFiringTrend