A "3D" job
During a recent house visit, I asked an elderly resident what she does on a daily basis. She said it depends on whether the lifts are working. Living on the 20th floor, she is very happy for the lift that serves every level of the block. But her daily routine would sometimes be disrupted when the lifts undergo their monthly servicing. Her story is a common one for many elderly folks and families with young children, and it illustrates the important role that our lift technicians play in ensuring the safety and smooth operations of this vertical transport that we take on a daily basis.
To enhance the safety standards of lifts, the Building and Construction Authority (BCA) recently increased items on the maintenance checklist from 48 to 96, and stepped up their external audits and checks on lifts. The question is: do we have sufficient professionals in the lift industry to meet these new standards?
Often perceived as a "3D" job (dirty, demanding and dangerous), the unattractive salary and lack of clear progression and professional certification make it very challenging for lift companies to attract more workers to become lift technicians.
To further understand the issues faced by the industry, I spent the last three months on the ground, meeting and speaking with lift technicians and representatives from the Singapore Lift & Escalator Contractors & Manufacturers Association (SLECMA).
In their dark and space-limiting work environment, I developed a newfound respect for our lift technicians.
Challenges faced by lift technicians
As a town council chairman, I would sometimes drop by a HDB block during lunch time to observe the lift servicing routine and chat with the lift technicians. From those interactions, I've noticed a few common challenges.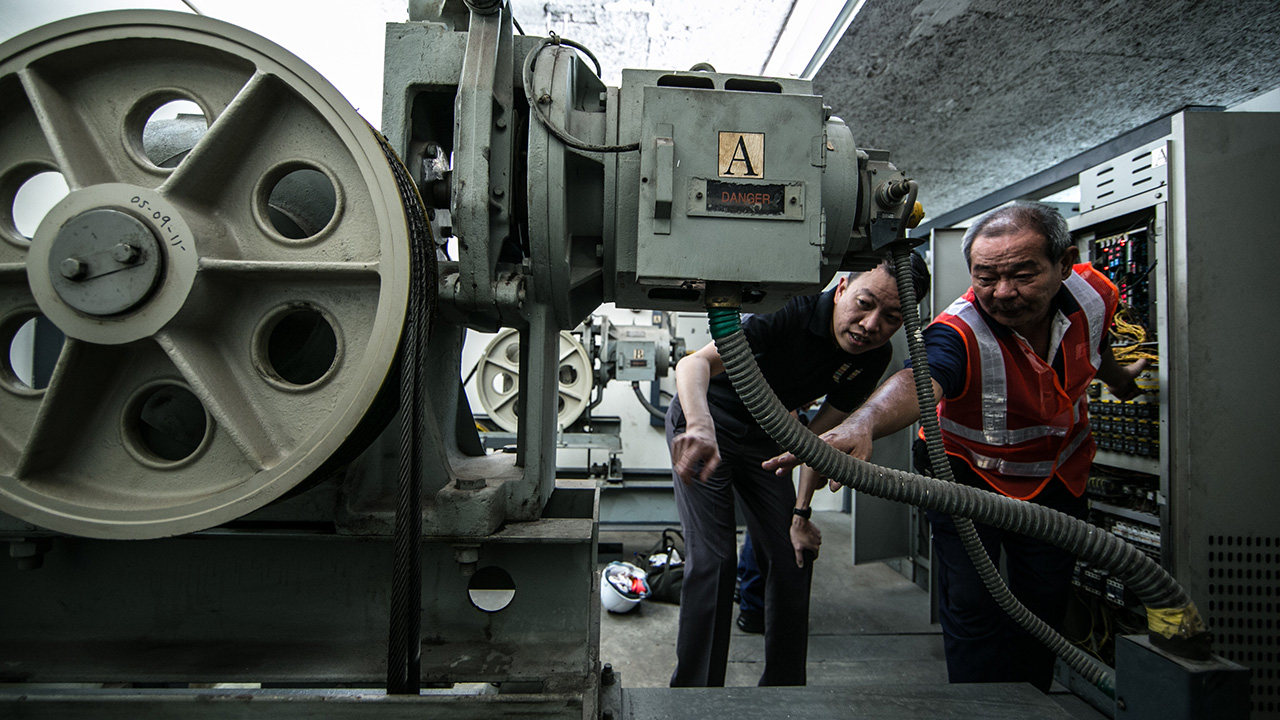 Firstly, most HDB lifts today stop at every level as compared to the past where they only stopped at certain levels. Also, many newer HDB blocks are much taller than the older ones. This means that our lifts today are subjected to more wear and tear, and thus, more time would be required to service them.
Secondly, our lifts today have more electronic components than earlier generation lifts, which are more mechanical. For example, there are more sensors embedded in the newer lifts to monitor performance. Hence, our lift technicians would need to constantly keep up with technological advancements and upgrade their technical knowledge and skills.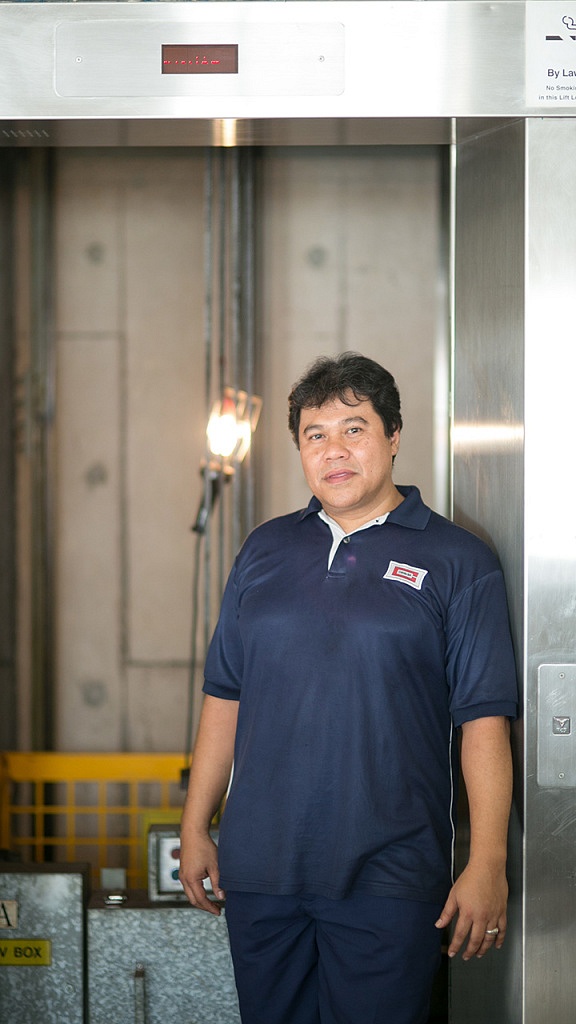 Thirdly, our lift technicians work primarily in dark lift shafts and there are different types of lift shafts. Some have better ventilation while others are bigger. To enable them to better focus on carrying out their maintenance work and doing their job well, there is a need to review and improve their working environment.
Given an increased number of lifts island-wide, the additional workload under BCA's new lift maintenance regime and current manpower shortage, our lift technicians are facing tremendous pressure every day – working harder to do more and do better.
Changes needed for the lift industry
Today, there are some 61,600 lifts in Singapore and this is set to increase by 7% yearly over the next 10 years. It is projected that the lift industry will need an additional 2,100 lift technicians by 2026 to meet the growing supply of lifts. There is an urgent demand for lift professionals, and changes are needed to attract new entrants and build a strong Singaporean Core for our lift industry.
To do so, a multi-pronged approach is required. Comprising our unions, BCA and SLECMA, a sectoral tripartite committee should be quickly formed to work out a holistic plan to professionalise the industry. There is an urgent need to create a professional progression pathway through the Progressive Wage Model (PWM) for our lift technicians. The PWM would help to improve the salaries and provide clarity in terms of career development and progression within the lift industry.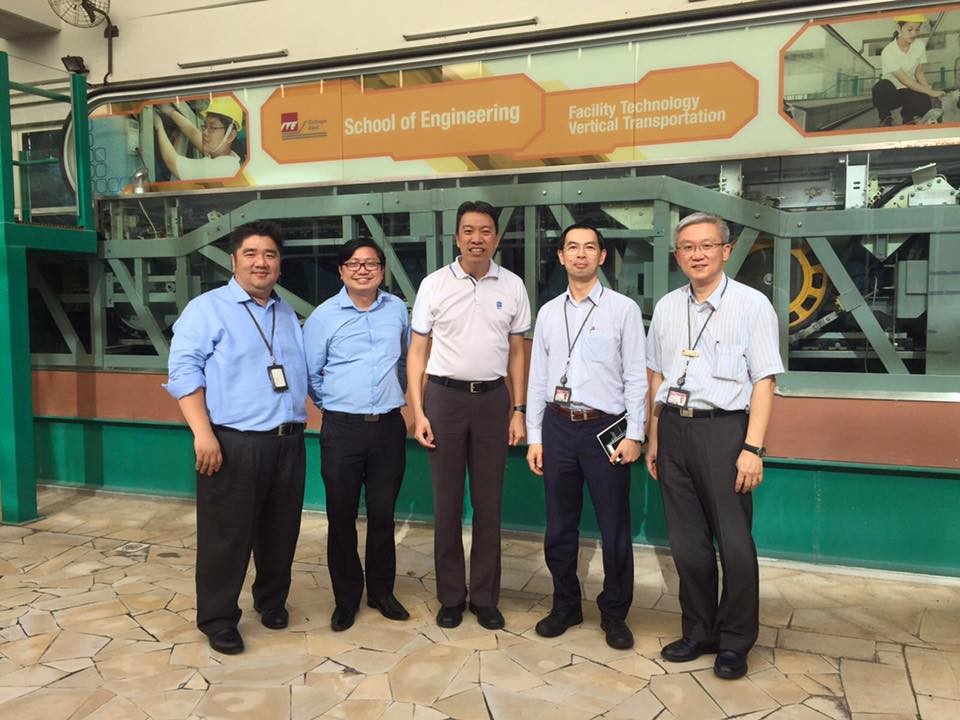 For the PWM to work, there is also a need to establish a national certification framework for lift professionals. While ITE College East conducts a Nitec course in Facility Technology (Vertical Transportation) and various companies provide in-house training for their new entrants, a central training institute would serve to set industry benchmarks for technical skillsets required at each level of skills certification. To attract mid-career switchers, the institute can also establish a Professional Conversion Programme (PCP) and incorporate a Place-and-Train programme for the lift industry. I also urge the Government and the lift companies to consider providing training scholarships and sponsorships to encourage more locals to join the industry.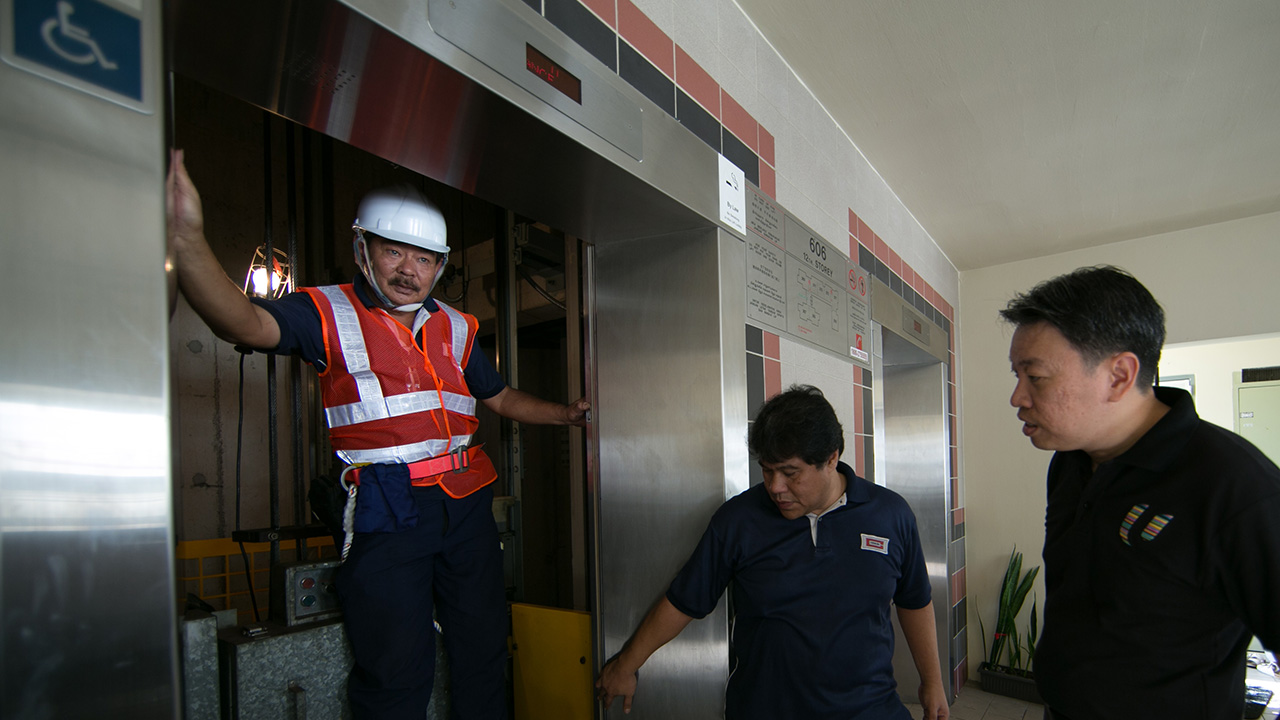 Over the last three months, after many interactions, I have a better understanding of the tedious and tireless work that our lift technicians do.
The work they do is essential and we, as an industry, need to help enhance the image of our lift professionals. Just as how an aerospace technician would ensure the safety of an aircraft, a lift technician ensures the safety of our lifts, which bring hundreds of people up and down our residential blocks and our office buildings, and enhances our standard of living.
Many of us do not see their hard work and sometimes, even hope that they do not come to our building so as not to disrupt our daily routine. But I hope that this attitude would change with our efforts to raise awareness of the behind-the-scenes work that our lift technicians do. There needs to be an industry-wide collective approach to not only raise awareness but to also recognise the essential work that our lift technicians do.
Conclusion
Lift maintenance is an essential service and Singapore needs to ensure that we have a pipeline of local talents in the industry. With better career progression, better pay, better training, improved working conditions and a change in image, we hope that the industry would find it easier to attract locals to this "recession-proof" profession and reduce the over-reliance on foreign workers.
The next time you see a lift technician at your block, think about the work that he does for us. For every day that we get to enjoy the convenience of a working lift, they work tirelessly behind the scenes to keep our lifts safe and functional.
Together, we can make it a new "3D" job – one that is desirable, disciplined and dependable.